McDonald's USA IS Now Serving Limited Edition Shamrock Shakes
Is it too early to think about St Patrick's Day? McDonald's thinks not; they just announced that they will be serving limited edition Shamrock Shakes through February and March.
Have You Tried The Shamrock Shake?
Faithful McDonald's customers may already be familiar with the Shamrock Shake; it's a secret menu item you can get in March if you manage to convince McDonald's staff to mix Shamrock syrup and mint into your shake.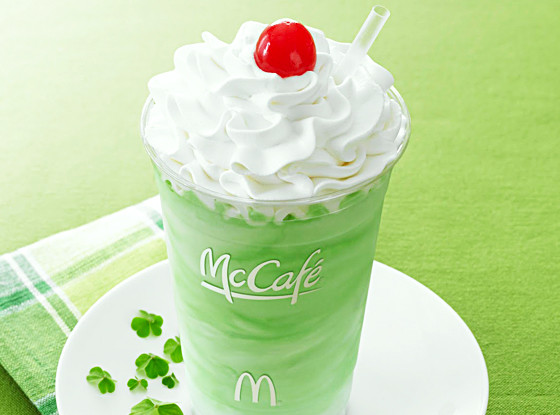 The Shamrock Shake has now become an official menu item. The original Shamrock Shake is made with vanilla reduced fat ice cream, Shamrock Shake syrup, green sugar crystals, Maraschino cherries and whipped cream.
There will also be a Chocolate Shamrock Shake, a Shamrock Chocolate Chip Frappe and a Shamrock Hot Chocolate and Shamrock Mocha.
Keep an eye out at your local McDonald's outlet, because the Shamrock Shakes are going nationwide.