With Milton's Microwow Tiffin, It's Now Possible To Microwave Steel
Few things can bring as much joy as enjoying a dabba of warm and fresh home-cooked food when in office. And with its comforting aroma wafting out, you are instantly transported back to simpler times when it came straight out of steel tiffin boxes. However, one cannot put stainless steel tiffins in the microwave – unless you want a semi explosion – as the metal alloy tends to block the heat from warming your food and can damage the microwave. As a result, one tends to settle for office canteen food or a microwave friendly container, which isn't steel. But all that's about to change!
Make Way For Microwow!
Milton, the pioneer of innovative house-ware in India brings nostalgia in a box with its latest offering, Microwow Tiffin – the world's first microwaveable insulated tiffin with steel inner. With this new launch, Milton adds a new touch of innovation allowing you to retain your love for steel dabbas.
Its unique feature of being microwave safe helps one reheat food in no time and relish their warm meal just like how it is supposed to be enjoyed when cooked and served at home. The tiffin is available in two & three detachable containers with leak proof lids. So, you can choose either of them depending on how much food you wish to pack at any given time.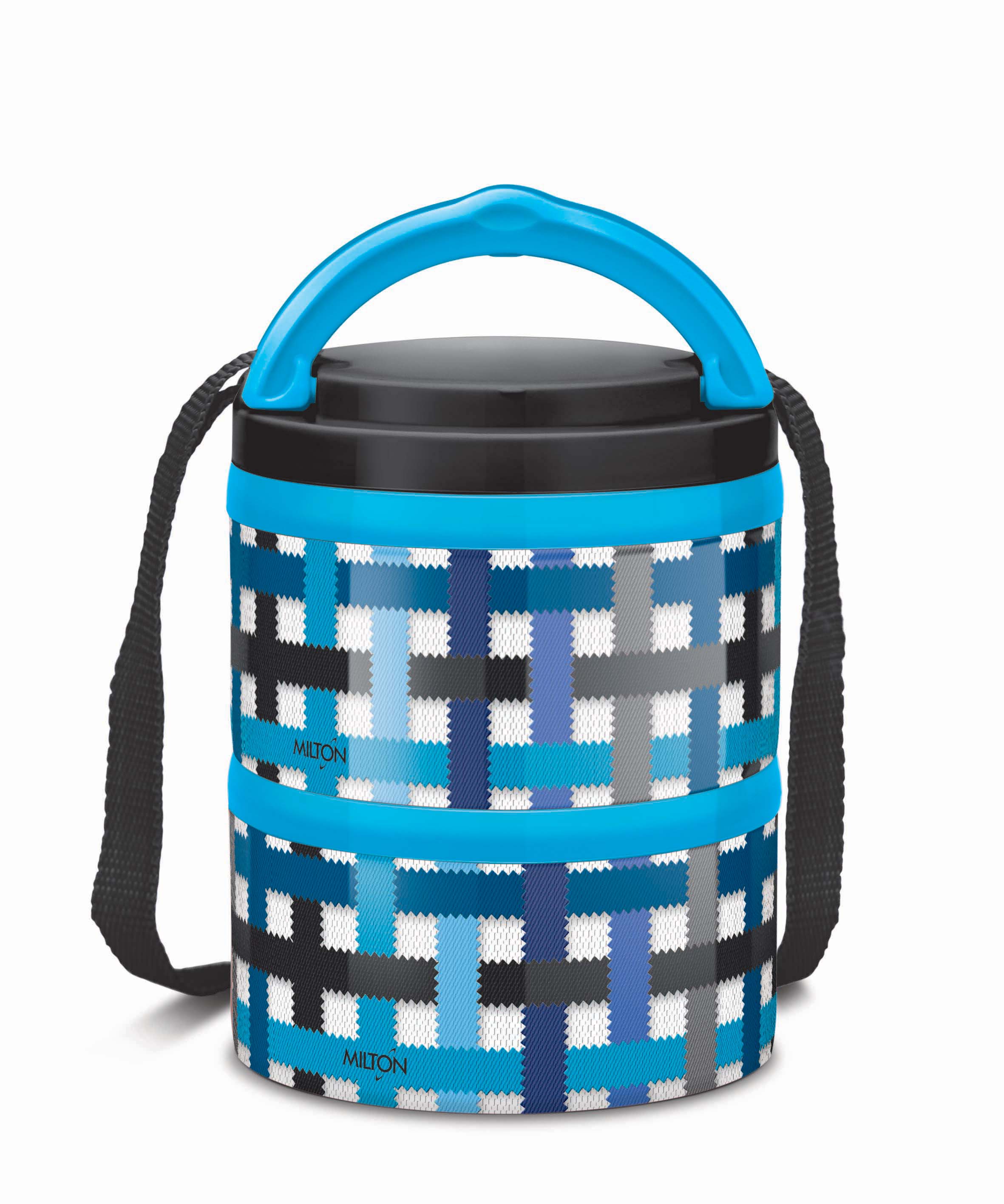 Not just this, the Microwow Tiffin is also the first ever dishwasher safe insulated tiffin with steel inner. It comes with a smart shoulder strap, which is very convenient to carry. Milton's new steel tiffin box is an innovation designed to add maximum convenience on a daily basis.
So, go ahead and grab this novelty available for INR 528/- for two containers & INR 671/- for three containers. The product is available across all major cities in India.