Choose From Citrus, Zen, Jamavar and Le Cirque At The New Year's Eve Celebrations at The Leela Palace Bangalore
New Year's Eve is all about the experience, with everyone wanting to enter the upcoming year on a high note. If you're looking for the perfect place to begin your year, then The Leela Palace is pulling out all the stops, so you can choose exactly how to bring in 2019.
It's no secret that The Leela Palace is home to some of the finest restaurants in Namma Ooru, and this New Year's Eve, you can pick and choose exactly what kind of experience you desire! Choose from Citrus, Zen, Jamavar and Le Cirque for an amazing wine and fine dine time on the crux of the New Year.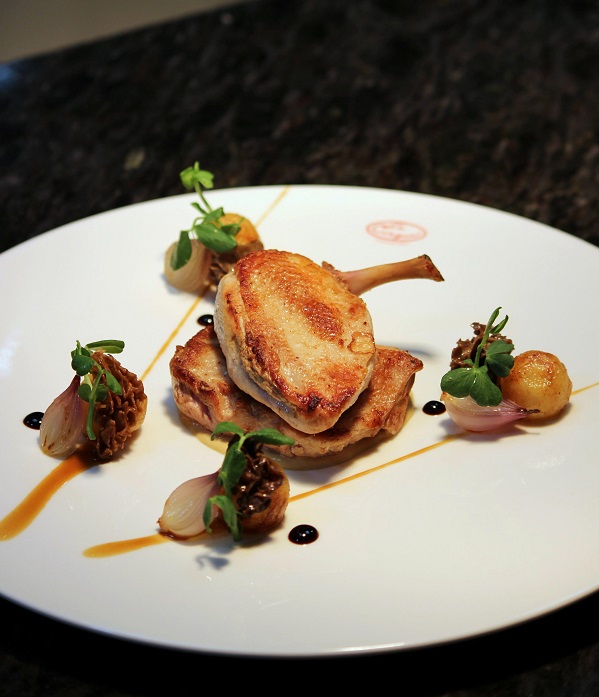 Each restaurant has a brilliant set menu with all their signature dishes, including some unique 'live food' stations at Zen, Citrus, and Jamavar. Expect to dine on an exquisite Chicken Consumme at Le Cirque, try out the 'Savoury Brulee Station' at Citrus, enjoy the 'Paya Shorba Station' at Jamavar, and don't miss out on the 'Traditional Korean Janchi Guksu Soup Station' at Zen.
You'll be spoiled for choice, at the lavish, New Year's Eve celebrations – only at The Leela Palace!
Date: 31st December 2018
Time: 7 pm Onward
Place: The Leela Palace
Price: Zen and Jamavar – Rs. 5000/- per person (includes alcohol)
Citrus and Le Cirque – Rs.5500/- per person
For More Information: Call – 080-2521-1234