Parent Company Of Krispy Kreme Buys Krispy Kreme UK
The American parent company of Krispy Kreme has bought the Krispy Kreme UK operations from its previous UK franchisee, a private equity owner. As a result of this, Krispy Kreme UK will not be offering an Initial Public Offering.
The Krispy Kreme UK Operations
At present, Krispy Kreme UK is operated by Alcuin, a private equity investor. It gained control of the operations in 2011 after getting a majority stake.

In March, Alcuin was rumored to have hired bankers to prepare for an IPO which would have been worth $240 to $270 million. According to the Telegraph, Krispy Kreme made a pre-tax profit of £7.2 m and employed about 1,000 staff.
Krispy Kreme Doughnuts Inc Takes Over UK Operations
JAB Beech led Krispy Kreme Doughnuts Inc approached Krispy Kreme UK following the rumors of the IPO and offered to take over the franchise in the UK instead.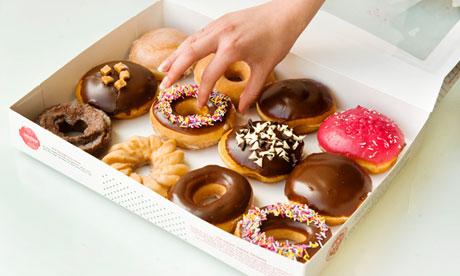 On Tuesday morning, the companies confirmed that the deal is going through. The parent company will continue to plan expansion through UK and Ireland. The takeover will nor result in the loss of any jobs.