Pizza Hut's New Pizza Box Doubles Up As a Flick Football Table
Because turntable and movie projector pizza boxes weren't enough, Pizza Hut has now brought the world a Flick Football Box, with a field, goal post and football triangles.
The Football And Pizza Combo
To help customers get excited for the football season, Pizza Hut will be sending out Flick Football Field boxes with medium sized pizzas.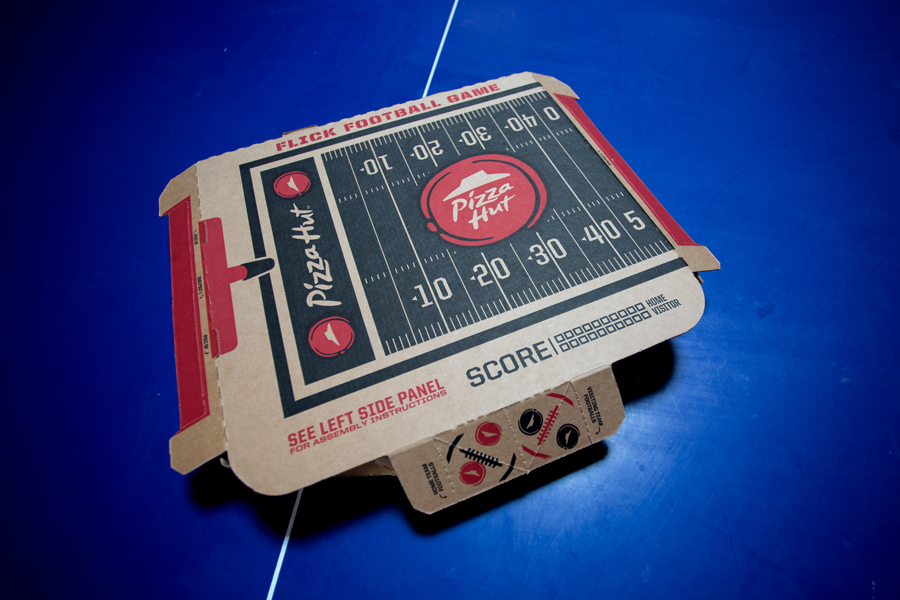 Based on a traditional flick football game where you play with a triangle of paper, the box will have a football field printed on it, along with cardboard footballs, detachable goal posts and a scorecard.
The Flick Football Challenge
Pizza Hut is inviting customers to upload videos of their football games using the hashtag #PizzaHut and tagging @PizzaHut on Twitter. There will be different challenges as a part of the Flick Football Challenge like the most consecutive flicks and the longest flicks.
Winners will be able to win a free pizza from Pizza Hut's $5 Flavour menu.

"We know our fans enjoy a little competition and we're happy to provide a platform that lets them get in on the game in a whole new way while watching their favorite team," said David Timm, chief marketing officer, Pizza Hut in a statement. "The box brings some excitement back to the classic Flick Football game, and we are proud to bring some entertainment to the table along with our $5 Flavor Menu."
Pizza Hut has appointed Dan Bailey, the placekicker for the Dallas Cowboys as its Flick Football ambassador.