Mafia Chef Is Back in Chennai With The Chicago Deep Dish Pizza At Ashvita Bistro
Ashvita Bistro has made quite a name for itself as being a unique food experience in the city. With pop-ups every so many months, the bistro introduces food lovers in Chennai to different and new kinds of food that the city wouldn't get to experience the right way otherwise. Earlier this year in July, Ashvita Bistro tied up with Mumbai-based Mafia Chef to treat Chennai to an authentic burrito experience. Because of the popularity of the burritos, they were added to the menu for a few extra months, giving food lovers in the city a chance to enjoy this new delicacy.
And now, Ashvita has tied up with Mafia Chef again for a completely different experience: Chicago Deep Dish Pizzas. We caught up with Devansh Jhaveri, the man and beard behind Mafia Chef, when we stopped by Ashvita Bistro to try out the new pizza and get a better understanding of this new pop-up restaurant in the city.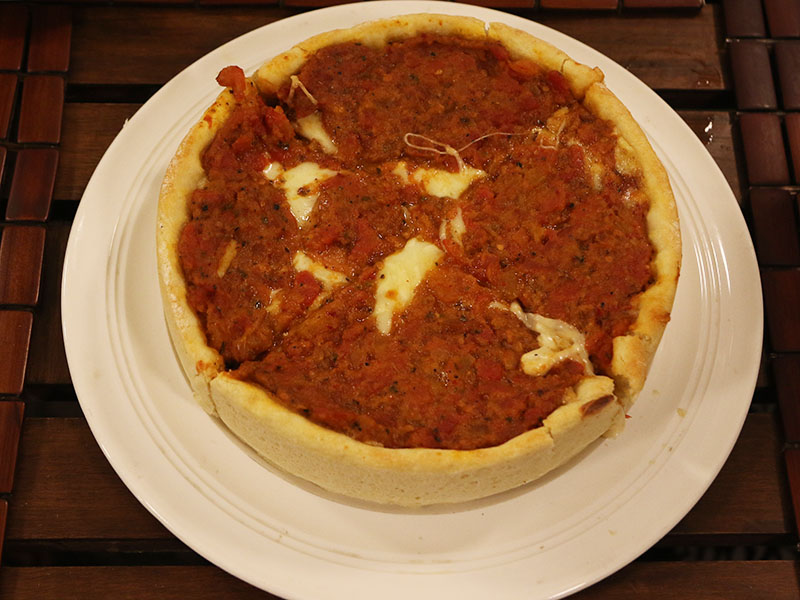 Devansh is planning on opening his first Mafia Chef outlet in Mumbai this coming month, with pizzas, quesadillas, and burritos on the menu. But unlike in Chennai, Mumbai is going to experience the Sicilian Crust Pizza. "Chicago Deep Dish pizzas are a tedious style of making pizza, so they take a longer time to cook. Because of the thickness of the crust, it has to cook all the way through and it takes time. It takes about 30-45 minutes to make one pizza," Devansh explained when asked why he wasn't doing the Chicago Deep Dish in Mumbai as well.
After burritos, what made Devansh bring pizza to Chennai? "Actually pizza was something that I've been wanting to do for a very long time. Being someone who loves food, pizza also comes under that 'food-loving' category. And the last time I was here, we got such a great response and started talking and decided that maybe we should do something different because Chennai is very open to new and authentic things and no one is doing a Chicago Deep Dish Pizza here."
Before we got to try the new and absolutely delicious food, Devansh explained what makes the Deep Dish different from your regular pizza and why it's his favourite: "I love cheese a lot and this has a huge amount of cheese. And the crust is different from a regular pizza because it's supposed to be slightly crunchy on the outside, but chewy on the inside at the same time. And secondly, the sauces are chunkier and more flavourful than your regular pizza. It has to do that because of the amount of cheese in there and if you don't do that, you won't be able to cut through the excess of cheese."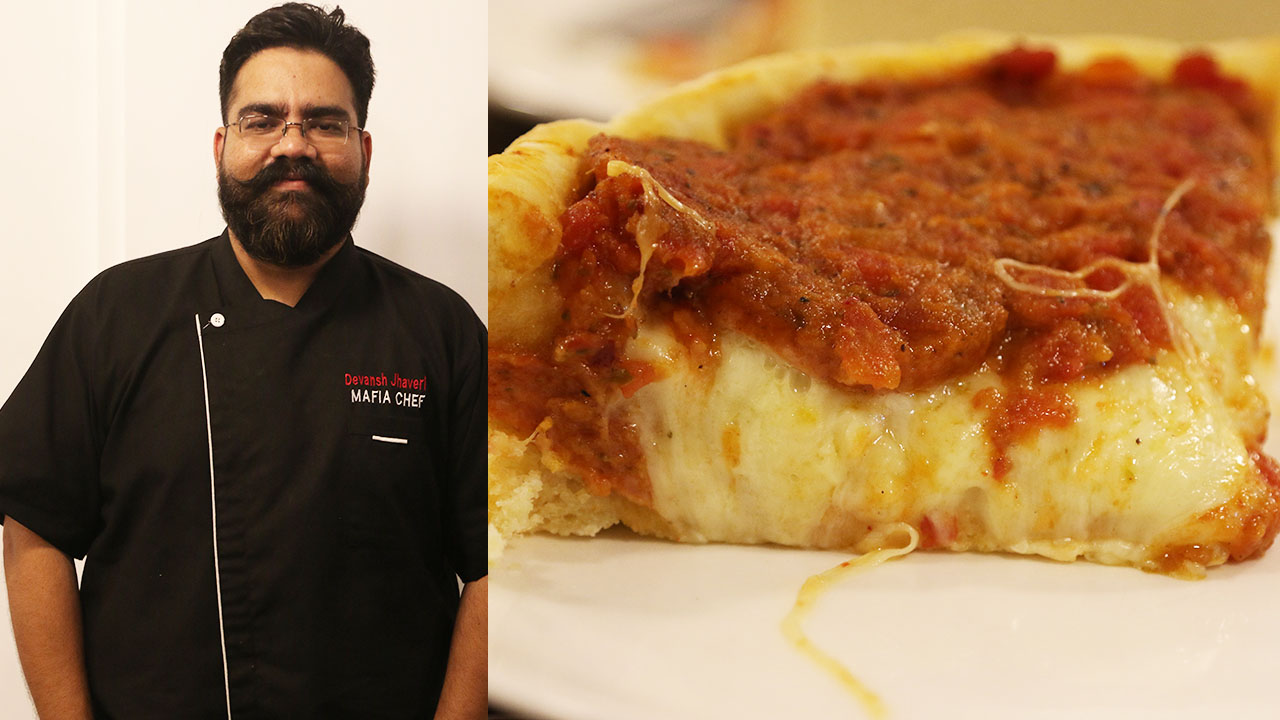 On the menu are 6"and 9" pizzas and you get to choose from Green Olives & Mushrooms and Jalapenos & Sundried Tomatoes for vegetarians and a choice between Pepperoni and Chicken Pepperoni for non-vegetarians.
But that's not all! Ashvita is also giving food lovers in Chennai an opportunity to get your food on the house! The deal is, order three of the 6" pizzas and finish them in 30 minutes and if you do, Ashvita will give you the pizzas for free!
Event Details
Where: Ashvita Bistro, Alwarpet
When: September 30th to October 9th
Reservation Numbers: 04442109990/9791088189
Important note: Please make reservations as these pizzas take time to be prepared, you should let the restaurant know when you're going to be there so they can get the food ready accordingly.
And get more details on the event page.