Plan B: This ain't no back up plan
Plan B – Despite a name that sounds like a rapper with limited ambition, this pub in Nungambakkam is quite the contrary. This iconic Bangalore based pub recently opened doors in Chennai to an overwhelming response. Located in a narrow alley off Greams Road, the place is literally a hidden find. If it is going to be your first visit, prepare to work up that appetite as you set out to locate this one via Google maps. (Not a product placement, though I hope Sundar Pichai accepts my friend request). And oh! Watch out for the neon board that the lovely folks at Plan B put up, to guide hungry and weary expedition teams. Legend has it that 3 knights lost their jobs in the recession, got deported to India and started a pub as their 'Plan B' in Bangalore. The rest is history.
Chennai's Plan B has the look of a modern day tavern with wooden interiors and a musky, old school aura. With customers trudging in all day long for a hearty meal and a cold one, the patronage stands testament to the excellent food and drink served here. I sauntered in on a Friday afternoon sporting a white tee, purple shorts and a pair of vans sneakers. In accordance with lazy profiling techniques, I was halted at the door and requested to produce a government issued ID proof. This was done to ensure that I wasn't bunking Maths tuition classes to hang out at Plan B. Also, there was some kind of betting game in progress amidst the bouncers on the odds of someone actually producing an Aadhar card. I mentally thanked the RTO officer who graciously accepted my bribe and gave me a lorry driving license in 2009. Once I had proven beyond reasonable doubt that my existence on earth exceeded 18 full rotations of the earth along its own axis, I was granted admittance into the gates of paradise. Or as the staff liked to call it – entry door.
At 12:32 hrs on a Friday afternoon, I was perhaps the first customer for the day. The staff were dressed in slick black outfits and expressed a collective sense of cheer at my appearance. One of the waiters walked up to me confidently – almost like a pick up artist who had perfected his A game, and ushered me to a booth table. The menu was presented in huge slabs of wooden frames. I wasted no time in doing a set of shoulder presses with the aforementioned wooden slabs, while reading through the menu at the same time. Yes, I'm a natural at multitasking. I ordered for a Whiskey Marmalade – a classic cocktail with Seville orange marmalade, ginger and of course whiskey. The price tag of INR 1025 left me reeling under shock. But I quickly recuperated upon realizing that this was the price for a pitcher portion and not the regular glass serving. But the drink that caught my attention on the menu was the Lemongrass Martini. It arrived in a cocktail glass with a lemongrass garnish and green chili. I downed it in two large gulps since it was ordered at the adjacent table and I did not want to leave a bad impression. (Yes, I erased the CCTV footage before leaving). The lemongrass martini is probably what a recovering alcoholic on a vegan diet would choose as preferred drink. This drink is so addictive, don't be surprised if you go for several refills. At this juncture, it would be appropriate to mention that I was accompanied by a female companion. The next drink that we ordered was the Chocolate Martini – vodka, chocolate syrup and fresh cream. A delicious drink that leaves a buzz and a mildly sweet aftertaste. Thoroughly satisfying. Although with the chocolate in my body, the libido was working in overdrive mode. I swore in silence at the wicked Mayans for introducing the cocoa leaf to the world. My mind wafted into South America and stumbled upon Fidel's Passion – a mix of white rum, passion fruit juice grenadine and orange juice. The drink had a biting texture with a strong bitter hold. I knew at once that this was the secret recipe that kept Fidel Castro alive despite innumerous CIA plots to oust him. Viva Revolucion! We finally ordered a fifth martini, secretly hoping that they had a "buy 4, get 1 free" offer. The Peach Cooler consists of dark rum, orange liquer and peach juice. The perfect afternoon fix on a hot day. This is also a great drink for an undercover tippler masquerading as a teetotaler. "I would like to have a PEACH COOLER, please!"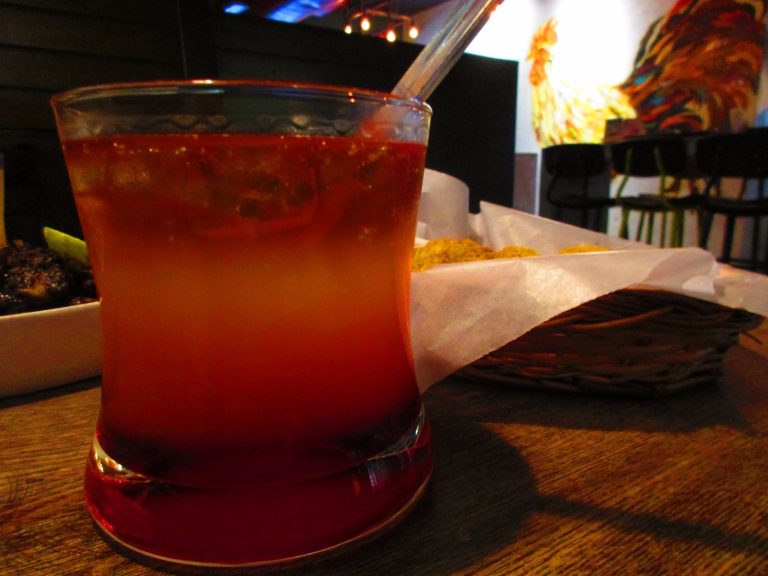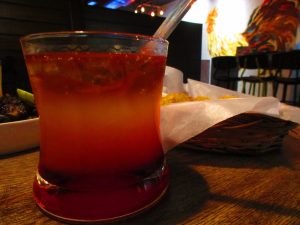 As a preventive step against alcohol induced oral projectiles, we decided to order a few sides as well. This is where plan B stands out from most other pubs in the city. These guys are serious about their food. The Coorg Pork was cooked in an array of homemade spices and teleported me to 2009. For the uninitiated, it was the year when I made a road trip to Coorg and fell in love with Mr. Thippaiah's wife. The pork was cooked evenly and the texture was oh-so-melt in the mouth. I topped that with the legendary Juicy Lucy – that ol' dish from the American Mid-West with cheese inside the meat patty. However, when the burger arrived I was reminded harshly that this was Madras and not Minneapolis. That the fried egg was indeed just a half boil. And that Lucy had become Loganathan. I forgave the chef for missing the cheese inside the beef patty, just like our nation forgave Modi for his extracurricular activities in Godhra.
About the Author:
Deepu Dileepan is a standup comedian and a self-professed food critic. He checked into rehab for street food addiction in 2009 and has never checked out since. He is rumored to be a natural aphrodisiac and consumer of green leafy vegetables (fb.com/Deepu Comedy)