Ramada Plaza's Punjabi Dhaba Festival
Walking into the Punjabi Dhaba Festival, you already feel like you're in a Punjabi village (a very posh one, though). The organizers of the festival have really spared no efforts with making the ambience as detailed and festive as possible. The place is adorned with a lot of painted pots and thatched roof stalls with scenes of butter being churned to set the aura of a prosperous rural town. Models of milestones to places like Ludhiana and Amritsar make you feel like you're on a road trip in Punjab, which is perfect for a Dhaba festival. Staff in patialas bustle around, bringing out the thalis for the guests with refreshing briskness.
If you're planning to eat at the Punjabi Dhaba Festival, I'd recommend starving the whole day (or at least somehow making sure you're hungry enough to eat a horse) or you won't be able to do justice to the lavish spread.
Our meal starts with a cooling and thankfully not too-sweet Lassi. It is served in mud-pot look alike ceramic tumblers. If you've just come in from the hot sun outside, you will feel like gulping down the entire thing. But remember that a grand Thali is to follow and save space for that. (If you're there for Lunch. For Dinner it's an 'All you can eat Buffet.)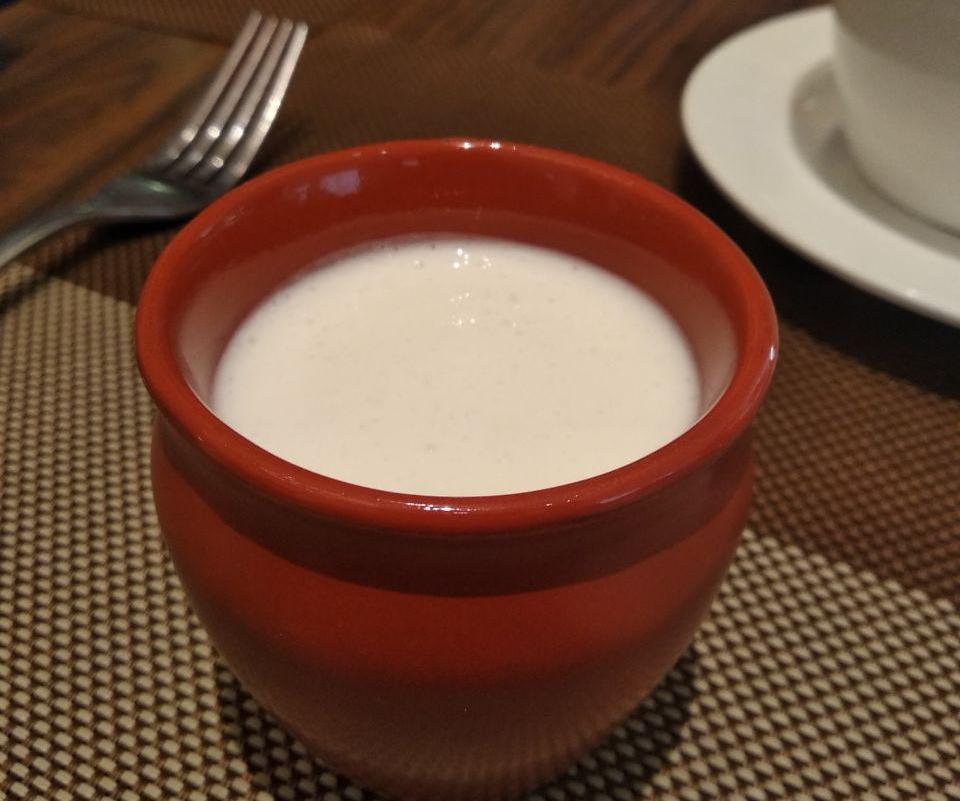 The Live Chaat Counter is a good way to start off. The lightness of the chaat with the tangy sauces is perfect to whet your appetite. We had the Paani Puri and the Dahi Papdi Chaat, before moving on to the Thaali.
We are first served Soup. It is a Kamli Chana Ka Shorba infused with Chicken and Egg. You also have the liberty of topping your soup with fried onions, butter, or anything else you want from the tray next to it.
The heavy Thali plate features many lip-smacking delicacies from Punjab. We get a few non-vegetarian starters along with our meal – Murgh Kalmi, which is a typical Punjabi grilled chicken kebab, and Sarson Tawa Macchi, which is Fish Tikka. But the highlight of the whole meal was the Meat De Aloo Bukhara Di Tikki –a deliciously rich Mutton Tikki, with the meat pounded to such a smooth consistency that you can't even feel any coarseness of minced pieces.
The mains for the Thali are a flavourful Zaffrani Pulao, and four types of Indian bread, including a stuffed Aloo Kulcha. You can pair this with the various side dishes like the Dhaba Style Murgh, Masaledaar Gosht, Methi Paneer (which was a personal favourite), Soya Chaamp, Hare Bhare Subzi, Do Din Di Dal, Punjabi Kadi Pakodi, Aloo Wadiyan and the Sarson Da Saag. If you're overwhelmed reading all the names, try eating all of them!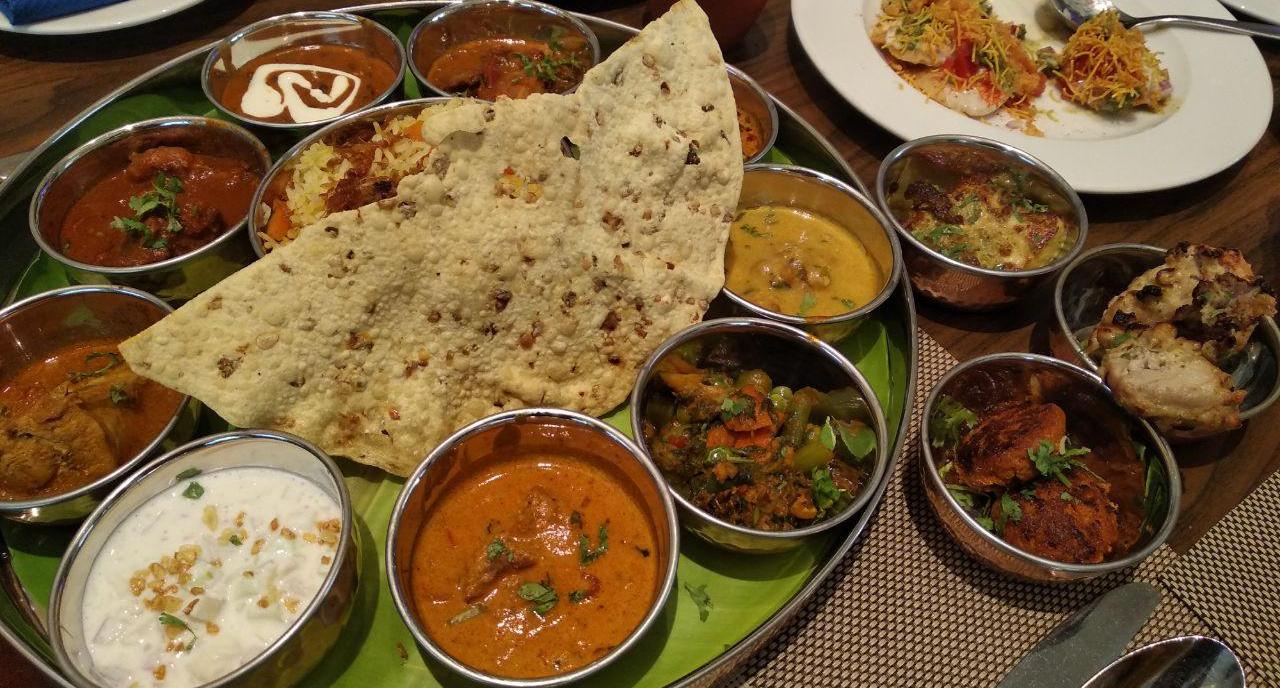 Apart from the hearty thali, there is a Salad Stand with a variety of salads like Tandoori Gobi Salad and Punjabi Style Chicken Salad to choose from, apart from fresh vegetables and different salad dressings.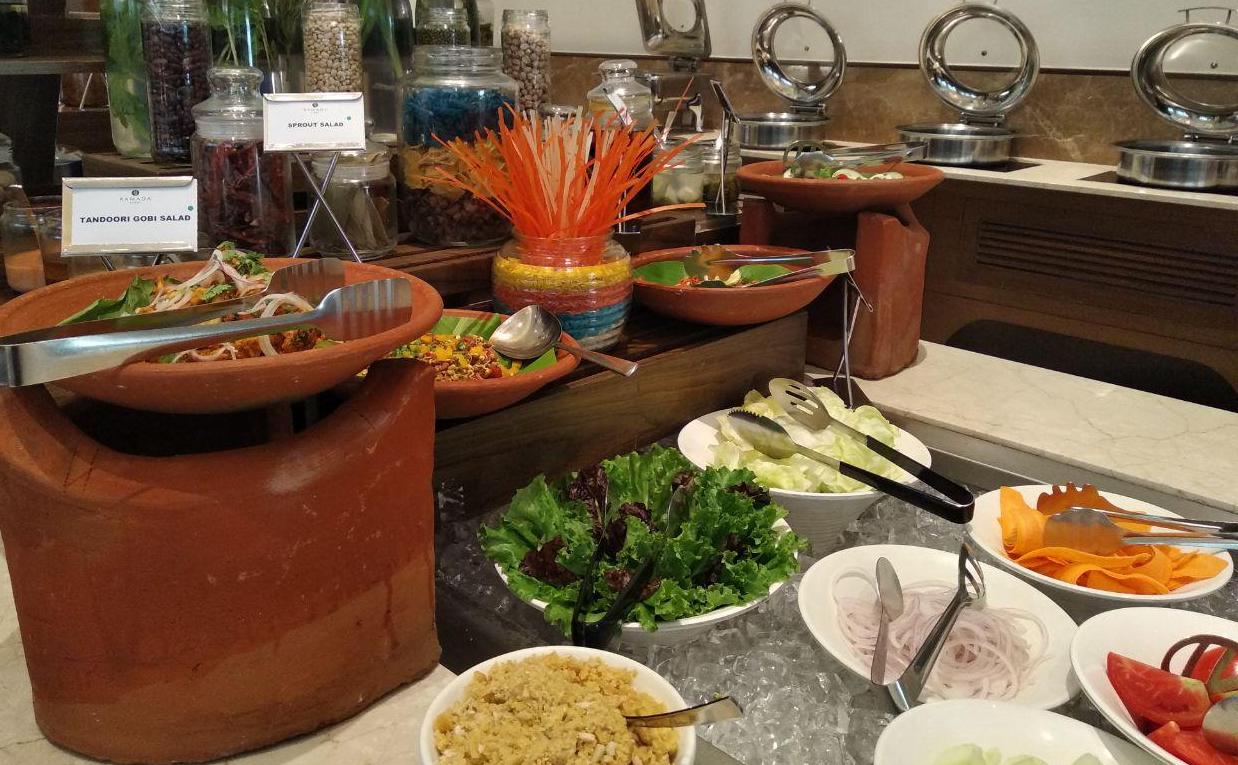 Before you move on to the desserts, you will need to walk around a bit to make sure you have the chance to at least partially digest the food you've already eaten. The Desserts are on a long table, which is also decorated with edible art made of chocolate.
For Dessert, you will be spoilt for choice again. (Take a deep breath and read on.) The table was spread with Orange Pastry Cake, Fruit Jelly, Coconut Cake, Strawberry Phirnee, Malai Jamun, Kesar Rasgulla, Kaju Sandwich, Lauki Ka Ladoo, Chocolate Barfi, Mawa Orange Roll, Gajar Ka Halwa and Angoori Rasmalai. And those are just the ones we chose to eat. There were so many desserts our taste-buds craved but our stomachs didn't have space for.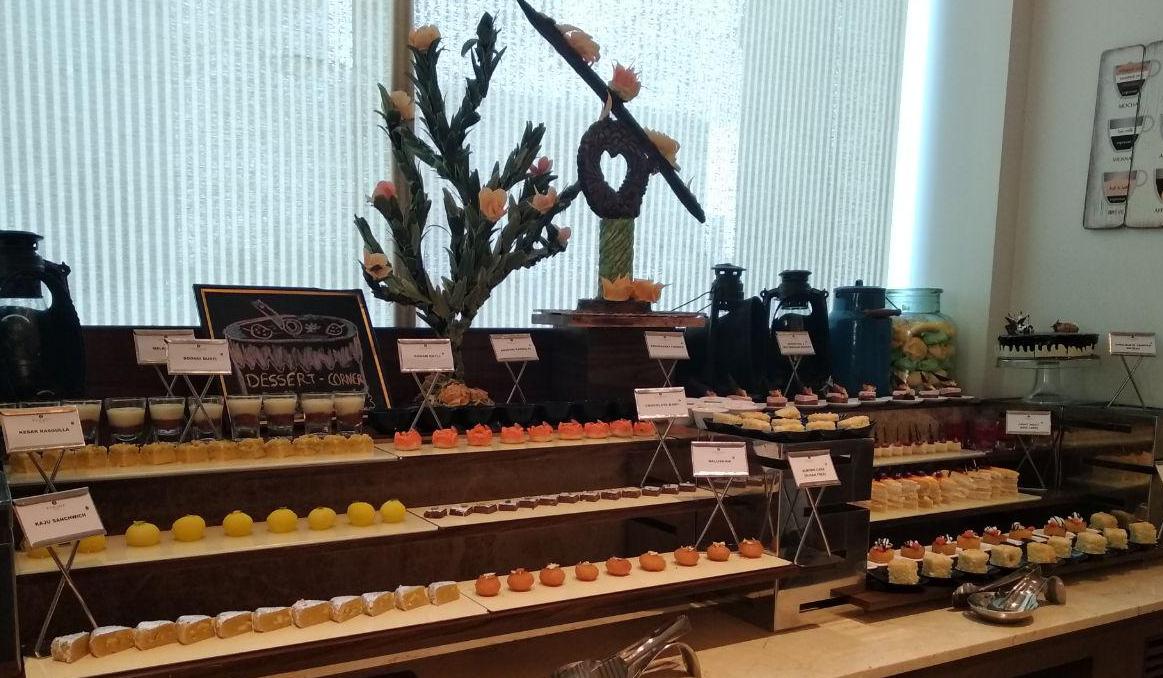 With Love from Punjab
Speaking to the General Manager, and later, the Chef from Punjab, we get to know that the ground spices and condiments, pickles and pappads have been brought all the way from Punjab. 'We wanted the food to be as authentic as possible, so we brought regional produce from Punjab. And we have been told that the taste is different from other North Indian food we get here, as it tastes like the food you can get in Punjab,' says Chef Manpreet Singh.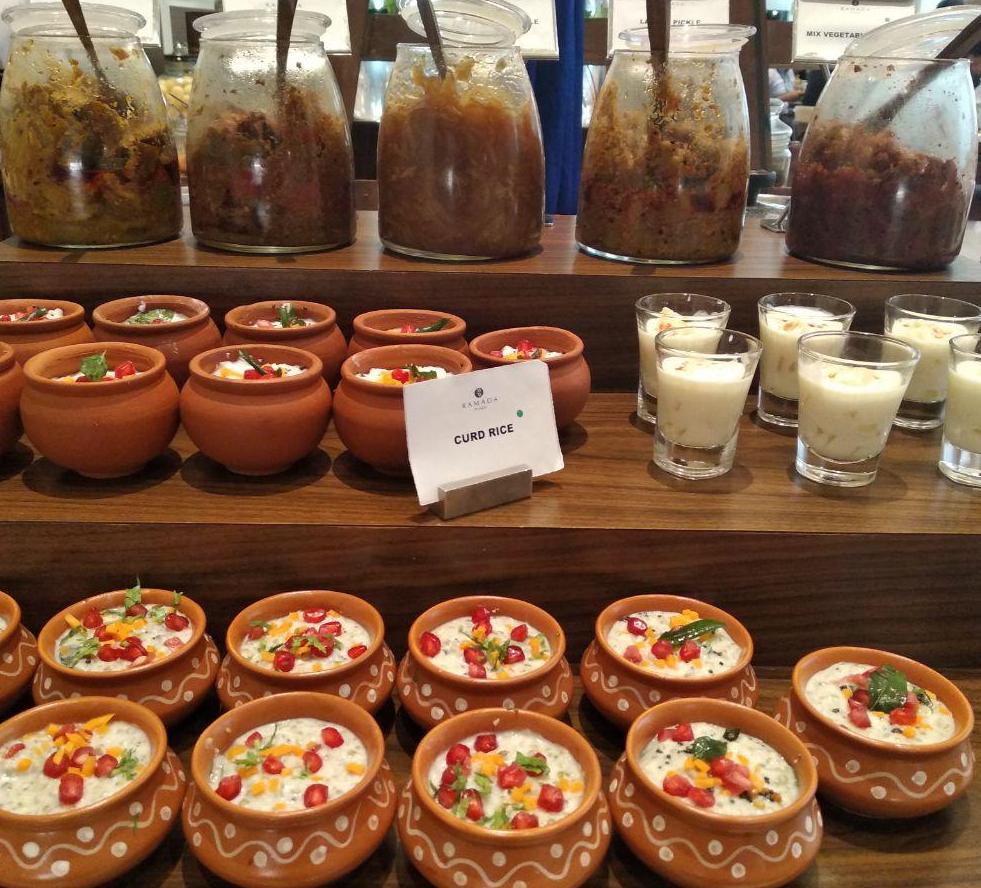 If you love Thalis, or Dhabas, or food festivals in general, we'd highly recommend the Ramada Plaza's Punjabi Dhaba Festival.
At: Ramada Plaza Chennai, Guindy
Date: 23rd November to 2nd December, 2018
Time: Thali Lunch – 12.30 PM to 3.00 PM
Unlimited Dinner Buffet – 7.30 PM to 11.00 PM