Need something to warm you up this monsoon? Try this Blue Blazer Cocktail courtesy of Liquor.com! It's scotch-based and absolutely delicious!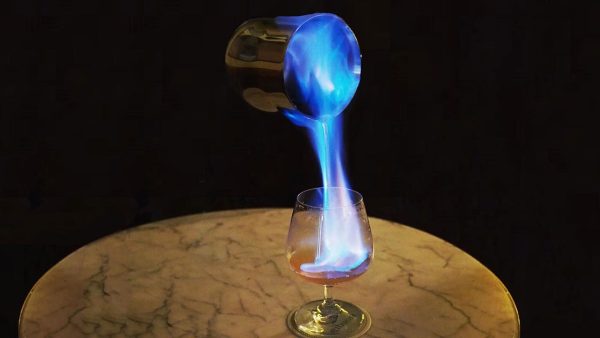 | | |
| --- | --- |
| | |
Preheat 2 glass mugs with boiling water and discard water. Keep a fire extinguisher on hand.

Clear all flammable materials from mixing area. Lay down a damp towel to soak up potential spills.

Pour sugar, scotch and boiling water into one of the mugs, and ignite with a match.

Very carefully, pour flaming liquid back and forth from mug to mug (about 5 times).

Pour drink evenly into mugs and extinguish flame. Garnish with lemon peels.