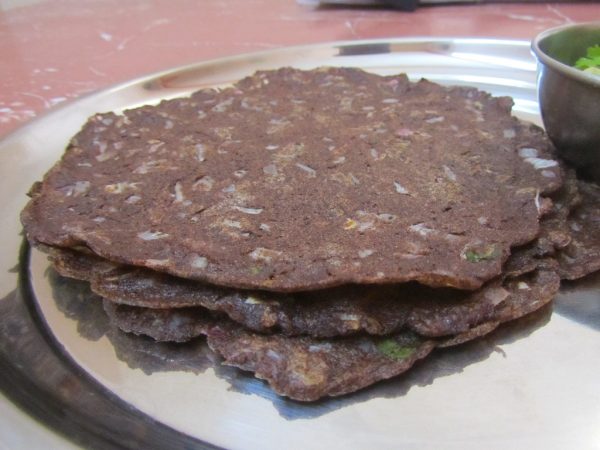 | | |
| --- | --- |
| | |
Add salt and water to a bowl and bring it to a rolling point.

Add flour to a bowl, pour water as needed and make mix with a spoon to make a soft dough.

Sprinkle flour on the rolling area, make equal sized balls and place a ball on the rolling area.

pat the ball, gently with fingers to spread the dough evenly and make a medium sized roti. Alternately, roll gently using a rolling pin to a roti.

Fill water in a small bowl along with a cloth.

Heat a tawa and place a roti over it . Squeeze off excess water from the cloth, Dampen the roti with the moist cloth.

Flip it when it is cooked.If needed cover and cook to keep them soft.

Stack ragi roti and keep them covered until served.