Stuffed Baby Yorkies Recipe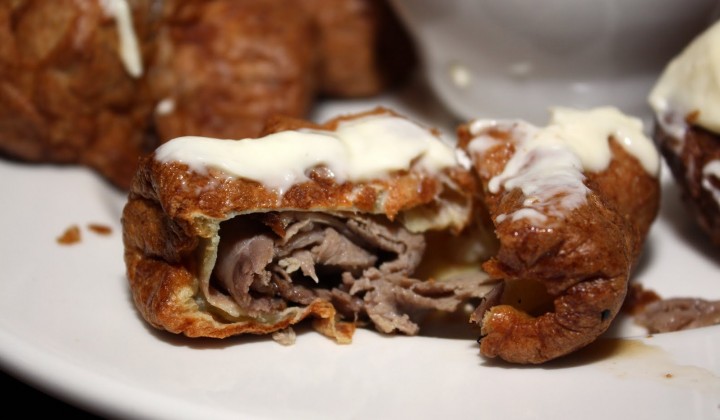 | | |
| --- | --- |
| | |
Whisk the eggs, milk, flour, and salt together in a mixing bowl until the mixture is smooth and glistening. Set aside to rest for 20 minutes.

Preheat oven to 400 degrees F (200 degrees C).

Meanwhile, place 1 tablespoon oil in each cup of a muffin pan. Place the pan in the oven while the batter is resting.

Whisk the batter briefly. Remove the pan from the oven, and immediately fill each cup 3/4 full with batter. The oil should be sufficiently hot so the batter sizzles and begins cooking. Spoon about 1 teaspoon roast beef and 1 teaspoon of horseradish into the center of each cup.

Immediately return pan to the oven, and bake until puffed and golden, about 12 minutes. Remove Yorkshire puddings from the pan and drain on a plate lined with paper towels. Serve hot with prepared au jus.