Rum Cocktails, Crab Thalis, & More As SodaBottleOpenerWala Turns 5
Let's be honest, restaurants that serve amazing food always stand the test of time! Now, SodaBottleOpenerWala turns 5, and, of course, they're celebrating in the best possible way with a Rum & Crab Food Festival that we couldn't wait to try out as soon as we heard about it!
We started things off with the Bawi's Hurricane – and boy, did it blow us away! We loved the fruity punch of the passion fruit, along with the pomegranate garnish – we're sure you haven't had a rum cocktail quite like this one!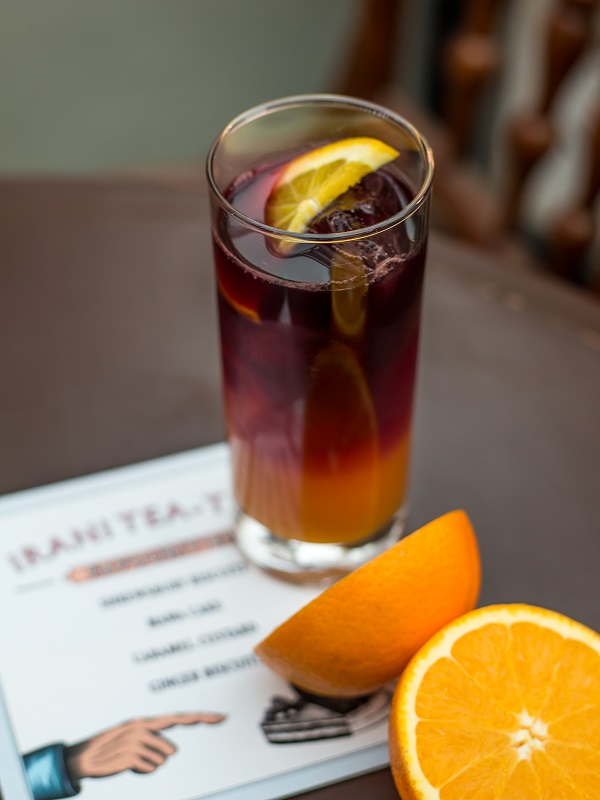 Next, it was time to choose our Thali, SodaBottleOpenerWala is offering up three different types of crab curry to choose from: Parsi Crab Curry Thali, Maharashtrian Crab Curry Thali, and Matunga Style Crab Masala thali. We opted for the Parsi Crab Curry to keep things as authentic as possible! If you're a vegetarian, fret not, because they also have a Paneer and Mushroom Masala Thali for all the plant-eaters!
When we first set eyes on our thali, we're not going to lie, 'A Few of My Favorite Things' ran through our minds as we caught sight of the Saria Papad, Bhaji Dana, Dal Moringa, and, of course, the Crab Curry! Ragi lovers, we swear you haven't had a Ragi Roti like this one, all fluff and ghee-filled, it paired beautifully with the Baingan Bharta and the Dal!
We then got down and dirty with the crab curry (arguably the best part of eating crab) and couldn't get enough of the subtle flavors that married beautifully with the sweet crab meat. Thali lovers, you won't want to miss out on trying this one! We couldn't finish our perfect meal without dessert and the Anjeer & Apple Kheer did not disappoint!
We loved the intelligent use of the typical winter ingredients by Chef Anahita Dhondy and the rum cocktails that paired beautifully! If you're looking for hearty meal that reminds you of amazing home food, we recommend you head to SodaBottleOpenerWala for an exquisite culinary experience!