Sarah's Soul Kitchen Launches New Menu for Comfort Food from Around the World
We entered Sarah's Soul Kitchen for lunch and were welcomed by sunlight streaming in through the glass walls, and a bookshelf stacked with books and ornaments. The breezy style creates a relaxed atmosphere, so you can focus on the comfort food on your plate.
Soup It Up
When we talk of comfort food, soup really does top the list. Steaming and Spicy, they warm our hearts right up. And the Red Pepper and Cilantro Soup, though not spicy, will do just that. Flavoured with the refreshing taste of cilantro, and luxuriantly creamy, this soup is perfect for those pesky colds and sore throats that are doing the rounds now.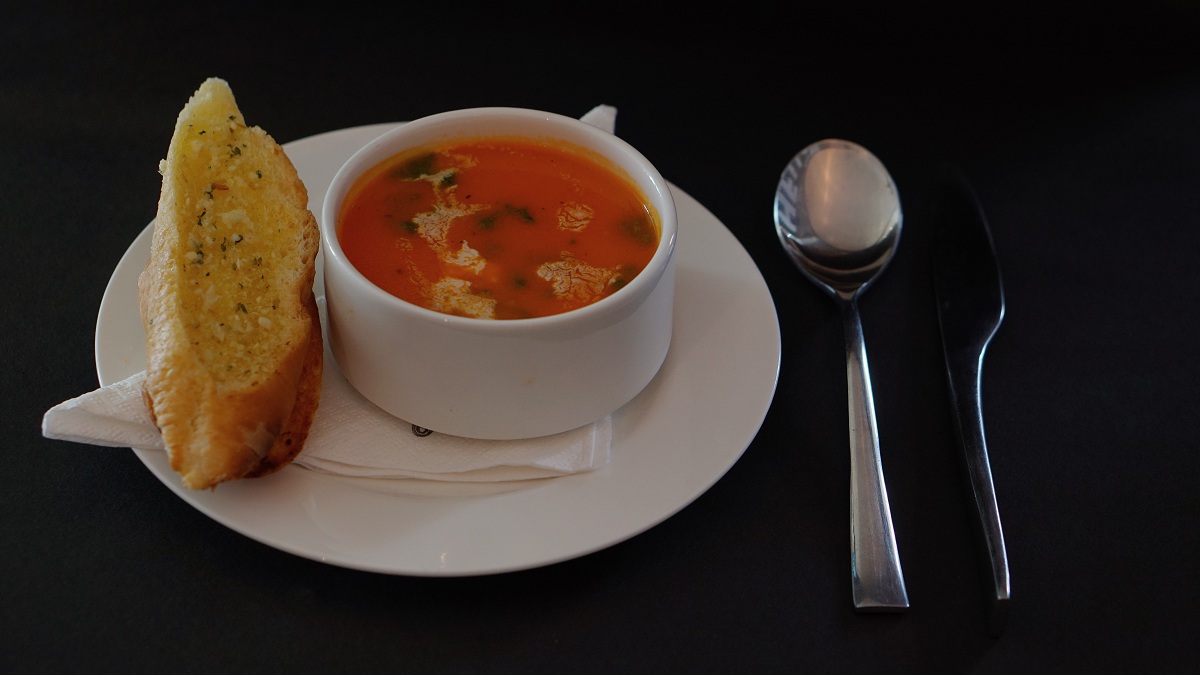 For Starters
Our first starter was the Chilli Coriander Tofu Balls. Personally not a great fan of tofu, I was apprehensive while trying it, but it didn't have that annoying taste that tofu usually has. In fact, if you like tofu, you will quite enjoy these crunchy tofu balls delicately flavoured with mild chilli and coriander. And the Tonkatsu sauce dip they come with just makes it all better.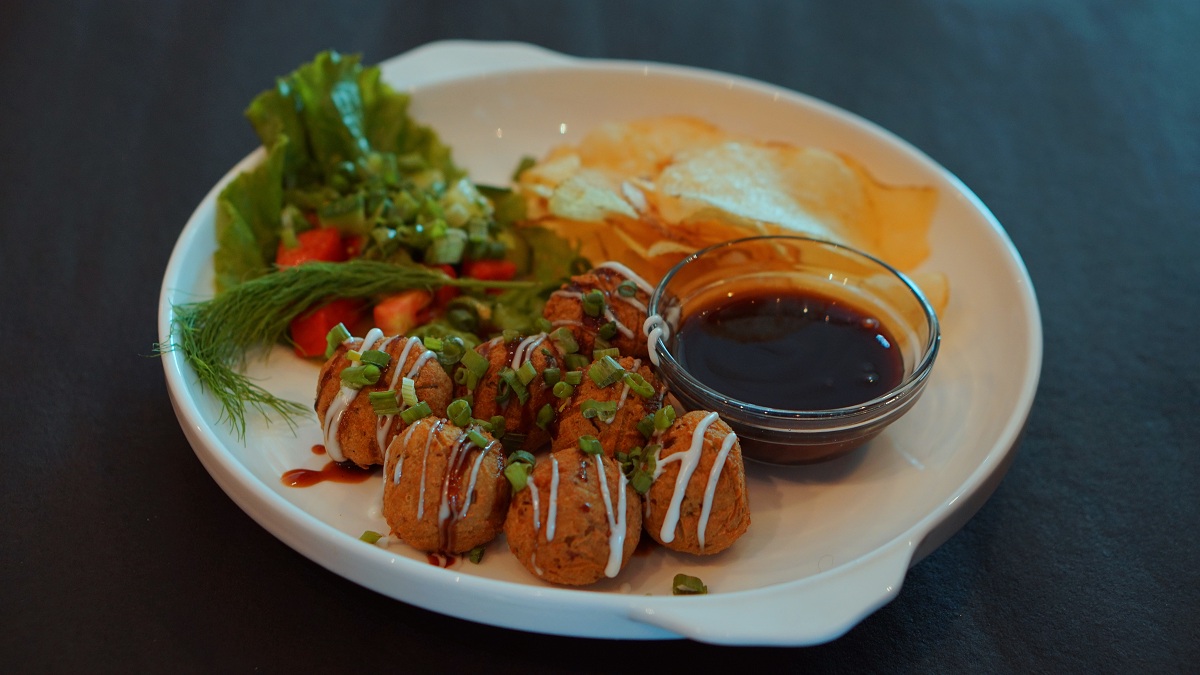 We next tried the Chicken Skewers, and boy, were they good! The restaurant has three different variations to try out – The Teriyaki, which is drizzled with a tangy sauce, the Garlic Parmesan which comes with toasted garlic slivers, and our personal favourite, the Curry Leaf Skewers. The Chef gave us an assorted platter, which is not on the menu, so that we could taste all the flavours.
Up next, we had the Thai Glass Noodle Salad, which is a noodle dish unlike anything you've had before. Thin and glassy, these noodles are made from bean curd and tossed with vegetables or meat and served with slices of toasted tofu in a lovely sauce.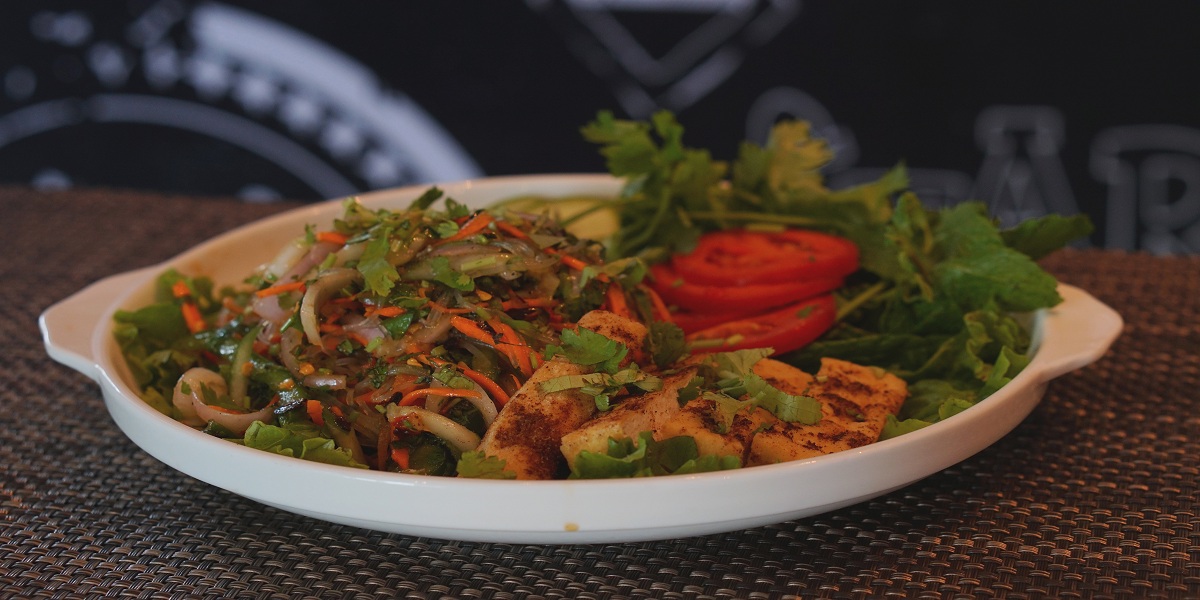 Then came the main event. Sarah's Kitchen is known for this speciality – the Greek Stifado. Tender and succulent braised beef is slow cooked in a tomato based sauce for three hours and served with a side of potatoes and shallots. The Head Chef Ganesh Kumar tells us that the beef is originally meant to be stewed in red wine, but since Indian diners here are culturally diversified and some of them don't touch alcohol as a principal, they use tomato based sauce for braising instead. Hearty and solid, this dish is comfort food, as promised.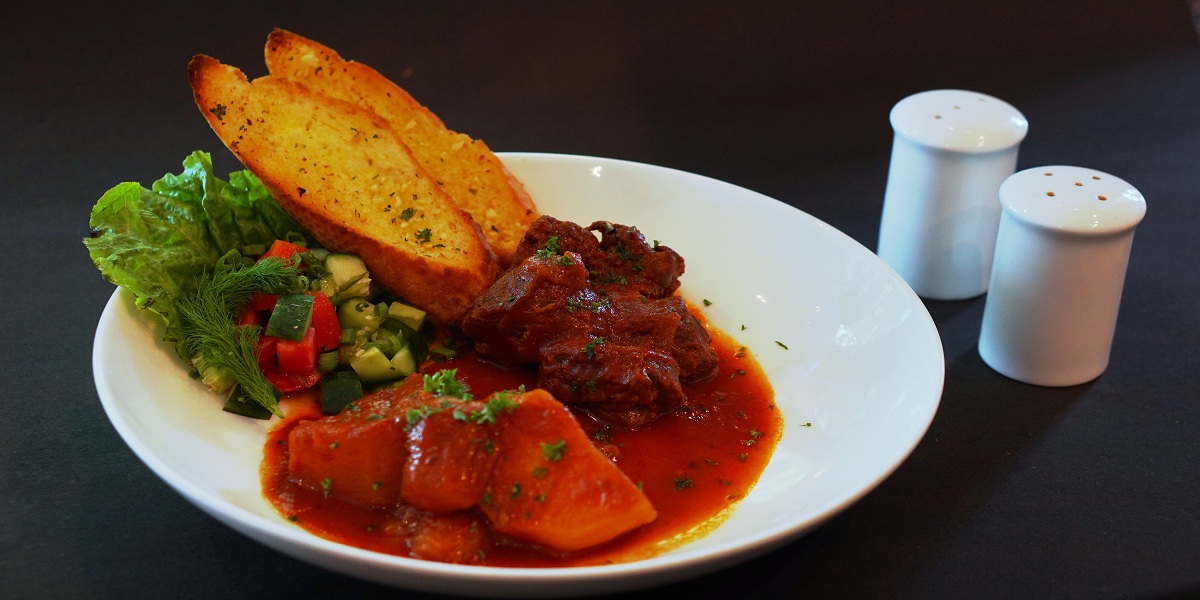 A Dancing Dessert
Stuffed as we were, how could we say no to dessert? Especially when it dances in? If I had to describe the Dancing Panna Cotta in one word, it would be 'creamy'. It was literally the creamiest thing we've ever had. But in a light, floating-in-the-clouds sort of way, not in a dense, heavy way. The sweetness was perfectly balanced, and it was a bit like a solid non-melting vanilla ice-cream. It is flavoured with vanilla pod, not vanilla essence, and comes served with juicy cherries on top and dusted with vanilla bean powder.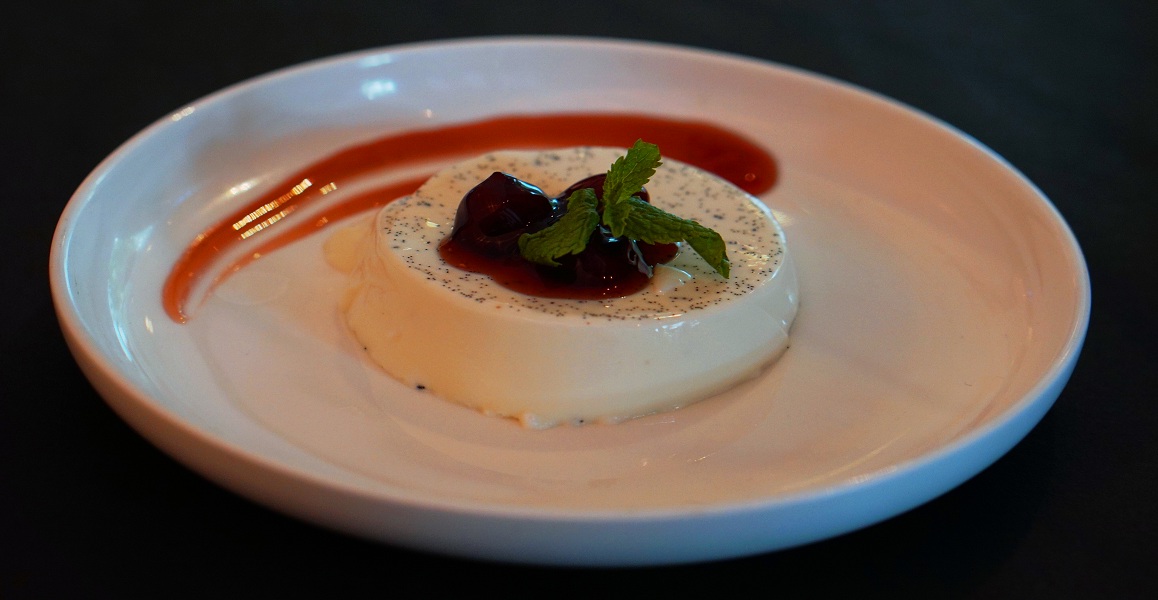 We then had the Apple Halwa to end the meal. It was very, very sweet, (which is a typical halwa trait), and its taste is reminiscent of plum cake. It comes plated with custard, and hits the spot for sweet lovers.