New Menu Launch By Olive Bar & Kitchen Bandra On Its 18th Anniversary
18 years is a long run for a restaurant and Olive Bar & Kitchen has reached an amazing height in the culinary world. This long a period denotes that the restaurant is loved and cherished by regulars and newbies yearn to find time to experience it. All in all, with the success story and celebrations, the restaurant's Head Chef, Rishim Sachdeva has planned a whole new food menu and the Bar Manager John Leese too has come up with a vibrant cocktail menu. To know more, keep reading on.
18 Years Of Olive Bar & Kitchen
With the new menu Chef Sachdeva has focused on tapas which means delish small plates which also are available in hearty portions. While the food, nibblers and conversation keeps flowing so would the extensive range of wine and signature cocktails at the Olive Bar & Kitchen. The head chef also seems to love fermentation and pickling which means a range of house cured meats and sausages along with many other thing house-made like anchovies and sourdough bread. The new menu also features a range of vegetarian, vegan and gluten free dishes which is delightful to see. Plus, to add to the rich diversity it's always good to know the seasonal and local produce is being used to make the food.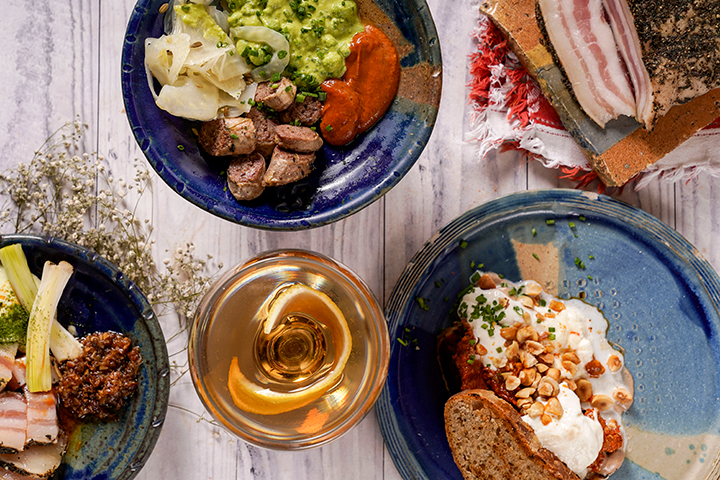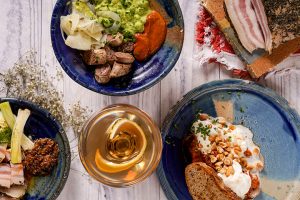 "This is a tough industry to make a mark on. I'm humbled to see how much love our flagship Olive Bar & Kitchen receives, year after year," says AD Singh. "As we now look towards almost two decades of service to our loyal customers, I'm pleased to see how far we have come. The restaurant has matured over the years to offer discerning guests an unbeatable culinary experience, coupled with the laid back, yet buzzing atmosphere that Olive has been known for, since we opened."
Sumptuous New Dishes
Get ready to dig into the small plates by Chef Sachdeva that include Mushroom and Truffle Arancini, an elevated version of the classic crispy, golden-fried rice balls, stuffed with truffle oil and house-made cheese; and Cauliflower & Leek 2.0, Chef's favourite cauliflower that gets a makeover with sweet pomegranate, fresh dill, hazelnuts and bitter cacao nibs. Don't miss out on Sweet Corn Gnocchi, and Baked Brie & Truffle.
For the meat lovers, there's Pancetta and Cream Cheese, Olive's own house-made pancetta and cream cheese, with XO sauce fermented for 4 weeks, and pickled leeks. One can also binge on 'Nduja and Stracciatella on Rye or a gluten-free Duck Sausages with Smoked Peas. There's also plenty of seafood delicacies like Chef's umami-rich Tuna Jerky, slowly-smoked fresh, local tuna, served with a spicy prawn broth and roasted new potatoes.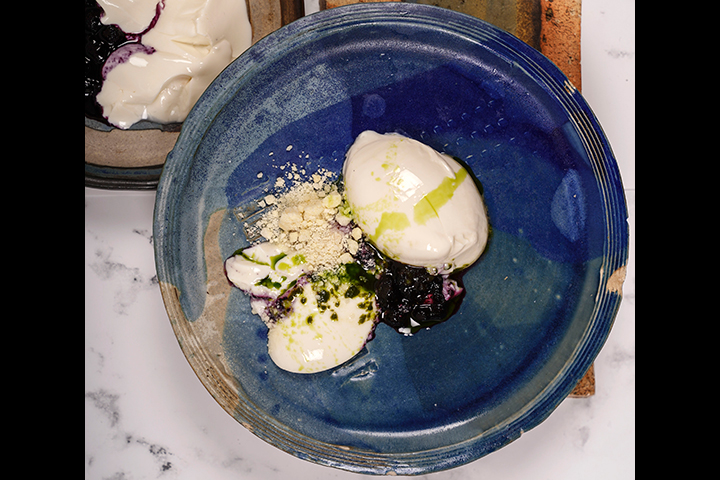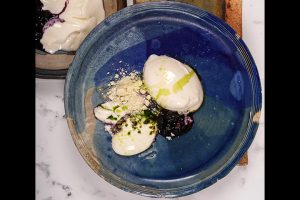 Coming to the large plates, get ready to chow down on  Buckwheat Pancakes made with locally-sourced buckwheat flour served with confit and roast tomatoes and finished with avocado mousse; and Sun-Dried Tomato Casareccia, sun-dried heirloom tomatoes in a basil-garlic sauce, spiked with miso paste and an intensely flavourful tomato pesto for a hearty vegetarian fare. One can also enjoy meaty delights like Trio of Lamb, a combination of braised lamb shank and confit rump-cured leg of lamb, served with kidney beans to elevate the rich flavour of the meat even further; Red Mullet and Shallots, fresh, delicately-cooked red mullet served with fermented shallots and courgette puree; and Spicy Chicken and Plum, chicken marinated in house-ground spices, spiked with fermented plum puree and served with caramelized and spicy plum sauce.
Don't miss out on the sweet nothings on the menu of Olive Bar & Kitchen which has brand new additions like Vodka Milk Panna Cotta, Warm Chocolate Mousse and House-Churned Mascarpone and Salted Caramel and Barley Ice Cream.
Fresh New Cocktails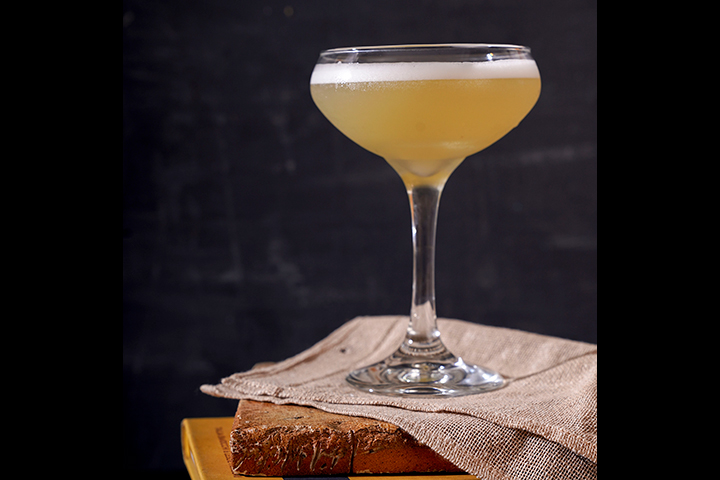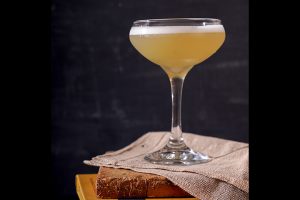 To add to its already long list of refreshing cocktails, the Olive Bar & Kitchen has added plenty more to delight you. Pick from Orchard Breeze, freshly-muddled apple, lemon juice, Triple sec, and cinnamon-infused Blanco tequila, shaken hard with egg white and apple juice; Heat Wave, red chillies muddled with pineapple and cucumber, shaken with litchi juice, Blanco tequila and a hint of passion fruit; Sunshine Spice, lime juice, jalapeño-infused agave nectar, Blanco tequila, mango and egg white; and a Tequila Negroni, El Jimador Reposado Tequila stirred with Aperol and sweet vermouth.
Location: Olive Bar & Kitchen, 14, Union Park, Khar (W), Mumbai