Sassy Teaspoon Introduces Their Explosive Cakes In Mumbai
Mumbai 2019: Sassy Teaspoon has just taken their dessert expertise a notch higher, and showcases a brand new twist, bringing out the happiness and the child in all of us! Everyone's favourite confection just got more exciting and fun! Sassy Teaspoon now offers this confectionery masterpiece in the range of quirky Explosive Cakes. Wondering what these are?
The regular layered cake is now in the past, these Explosive Cakes- the brand's new trademark, surprises every individual who cuts into it, revealing a whole lot of goodies that compliment the flavors of the cake, ranging from rainbow sprinkles, to gems, to colored edible pearls, to chocolate confetti adding whimsy & crunch to your celebrations!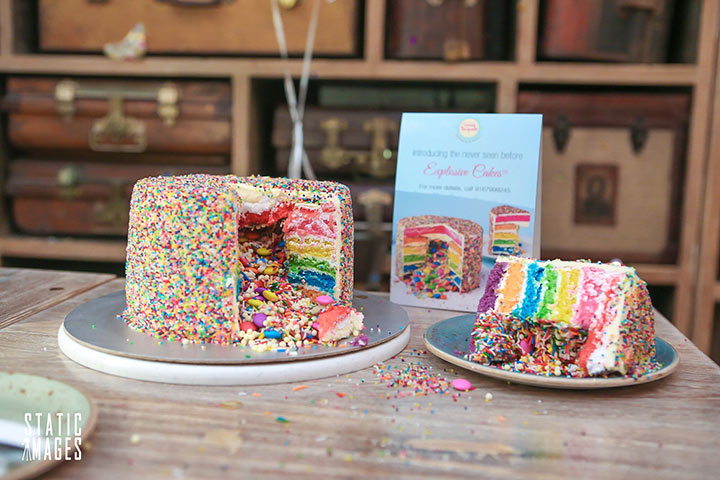 We are thrilled to launch Explosive Cakes at Sassy Teaspoon, we wanted to create something unique & fun that represents our brand and has an element of surprise that's the epitome of happiness & celebration which can be customized for any occasion", says Rachel Goenka, Founder and CEO of The Chocolate Spoon Pvt. Ltd.
Sassy Teaspoon has two very different and delicious explosive cakes. The Rainbow Explosive Cake has pillows of multi-coloured cake enrobed in whipped butter cream frosting and when sliced into leaves you with a visual delight! Witness an avalanche of gems, sugar pearls, sprinkles and rainbow funfetti.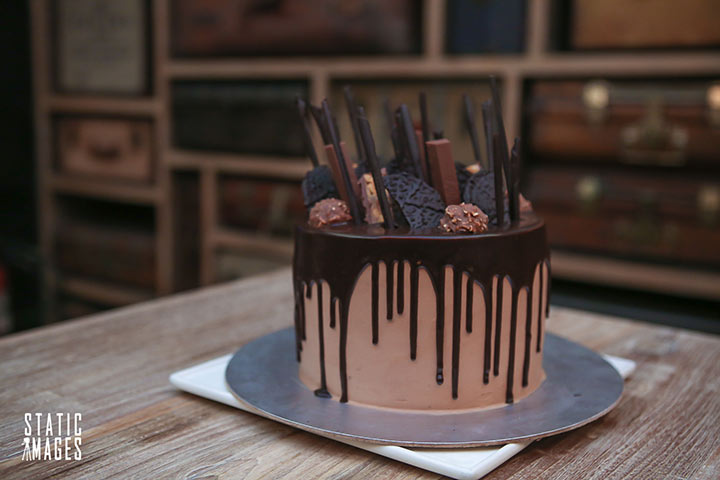 The Chocolate Explosive Cake will satisfy the more decadent taste buds of all chocolate lovers. This cake is cloaked in sinful, chocolate mousse ganache. When cut into, get ready for an explosion of chocolate goodies, ranging from ferrero rocher, chocolate truffles, chocolate coated butterscotch nutties, dark chocolate sprinkles and chocolate pearls! This delicious cake is generously topped with some classic chocolate favorites like kitkat, snickers, truffles and ferrero rocher!
What's more? These Explosive Cakes can be customized to each and everyone's liking and for every occasion! These cakes can be filled with a variety of small surprises for your loved ones. Be it a bachelorette, a wedding, birthday or any celebration! So what are you waiting for? The answer to your ultimate celebration cake is here!