Savor The Authentic Zest Of Mexican Food At Hotel Marine Plaza
~ Mexican Chef Jacopo Conte to craft some of the finest local delicacies from different regions of Mexico~
Chef Jacopo Conte to take us way beyond thestereotypical Mexican gastronomic experience with his culinary expertise of the diverse and exclusive offerings. The connoisseurs of the city have a great reason to rejoice, as this visitor from Mexico, presents his signature Mexican dishes from March 8th to 17th at the all-day dining restaurant The Bayview of Hotel Marine Plaza.
With a culinary career spanning over 28 years, Chef Jacopo Conte is an expert in Italian and Mexican cuisine. Being born to Italian Mother and Mexican father Jacopo has always believed in sticking to the traditional style of cooking even while learning about other cuisines. Chef Jacopo teaches Mexican and Italian cuisine in various culinary schools. He owns a restaurant in Goa for the last 15 years where he produces Mexican food using authentic Mexican ingredients.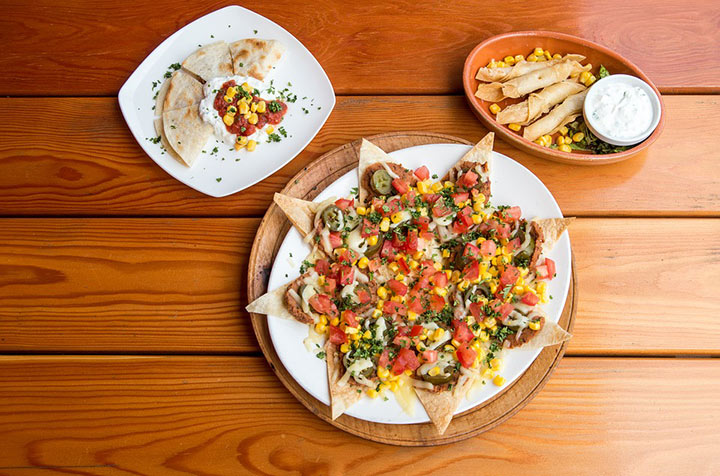 Chef Jacopo is on a culinary expedition to discover and present culinary masterpieces only for the discerning guests of Hotel Marine Plaza. Experience the true essence of his unique Mexican Cuisine, as the visiting chef is all armed with spices and ingredients to prepare some of the finest dishes that will tantalize your taste buds for a long time.
The chef has designed a diverse assortment of vegetarian and non-vegetarian dishes, desserts and live counter for the food fiesta. Begin your feast with dishes like Traditional Tamales , Empanada De Espinaca (Spinach Empanadas), Empanada De Pollo(Chicken Empanadas), Ensalada De Tomatey  Queso (Tomato and cheese salad), Ensalada Del Mar (Sea Food Salad), Pollo  Ala Veracruziana(traditional chicken Veracruzana) , Papas Gratinado (Potato Gratin), Churros (Deepfried dessert) , Sopapillas (Fried pastry dessert)and many more appetizing dishes.
Restaurant: The Bayview, Hotel Marine Plaza
Date: 8th to 17 Mrach 2019
Time: 7.30 pm onwards
For Reservations: 022 22851212
Address: 29 Marine Drive, Mumbai 400020