Savouring A Special Lagan Nu Bhonu By Bawi Bride At Bombay Vintage
We've tucked into a hearty meal at Bombay Vintage quite a few times and are fans of their Crab Ghee Roast. So when they announced a month-long wedding feast menu, 'Lagan Nu Bhonu' featuring spectacular delights from the Parsi cuisine, we simply had to visit. Curated with lots of love, dry fruits and ghee, Bawi Bride aka Perzen Patel has managed to cook up a storm. Savouring it was a pleasure and we loved the food. What all did we try? Read on to find out!
Lagan Nu Bhonu
We started off this special wedding feast, without an actual wedding of course, with Kolah Nu Aachar Na Pattice, Agram Tagram Machina Kevab with a cocktail called Eskee Miskee. The pattice were melt-in-the-mouth delicious and were stuffed with Kolah's traditional carrot and dry-fruit pickle. We also enjoyed the fish kebabs which were made with squid, rawas and prawns that were served with a creamy dip. The Eskee Miskee was the perfect thing to wash it all down and was quite refreshing. The concoction is made with vodka, pineapple juice, lime juice with Pallonji raspberry soda.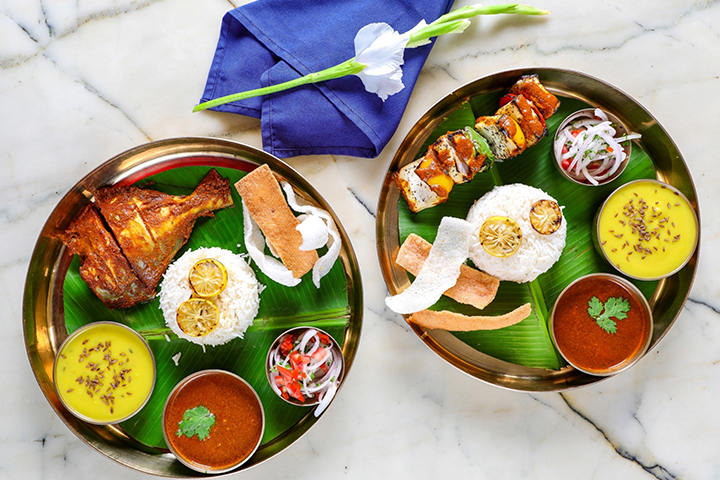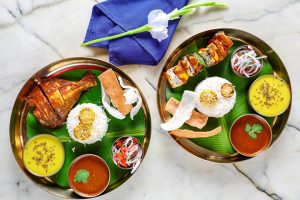 There are an awful lot of mains that we tried at Bombay Vintage, but we're glad we did because they were oh so awesome. First up was Dolly Mama's Curry and Rice, a prawn gravy with is a sumptuous delight meant to be eaten with hands. A recipe by Chef Patel's grandmother, this was a treat to the tastebuds. We also tried Dhandaar and Lagan No Patio with Pomfret which can alone be your dinner. It is a thali with pomfret in a tangy tomato gravy, yellow dal, rice, farsan and kachumber salad. The pomfret gravy had amazing flavours and dal was brilliantly cooked.
With a full stomach, we somehow managed to try out the Bawa Papu's Kid Gosht which is an exceptional dish. The gravy is heavy with loads of cashews and coconut milk making it a rich dish with sumptuous flavours. Last but definitely not the least the Lagan Nu Custard Ice-cream simply made this sumptuous meal marvellous. The feast is on at Bombay Vintage till this Friday and we highly recommend that you lay your hands on some of these super delicious delicacies.