Sequoia Capital Invests In Indian Craft Beer Brand Bira 91
Bira 91, one of the few handcrafted beers giving competition to the heavyweights in the Indian beer market, has received funding of $6 million from Sequoia Capital, a venture capital firm from Silicon Valley. The investment in Bira 19 is one of the first investments made by Sequoia Capital in the alcoholic beverage sector.
Bira 91 was founded by Ankur Jain and was launched in February of 2015, currently selling two varieties of beers, Bira White and Bira Blonde. The beer is currently available in restaurants in and around Delhi, Mumbai, Bengaluru, Kolkata, Goa, Pune and Chandigarh with further expansion in the coming months. The funding will be used for the expansion and the establishment of a new production facility in Madhya Pradesh. Currently selling over 20,000 cases per month, Jain hopes to reach sales of one million cases per year.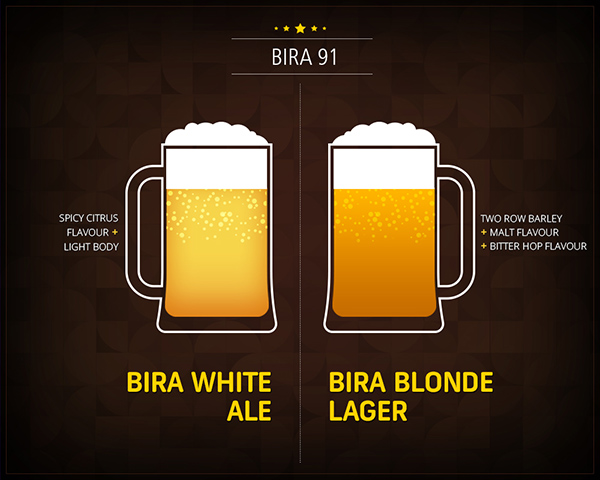 History of Bira 91
Returning to India after a successful venture in the health care startup sector in New York, Ankur Jain was keen on establishing a presence in the hand-crafted beer market in India. After a few travels around Europe taste testing various beers, Jain returned to India with an idea of production of beer that will suit the Indian palette. Jain established Cerran Beverages and started off importing foreign brands. After hiring a brewmaster from Belgium, Jain launched Bira 91 with the help of few friends. The main target for Jain were the younger population in India eager to try out something apart from the norm.
Competition for the Premium Beer market
With Bira 91, Jain hopes to be a major player in the premium beer market in India estimated at $5 billion. Speaking to Times of India, Jain said, "This is the space Bira is playing in and, if you look, premium beer accounts for 60% of the profit pool of the India beer industry." Although the market for craft beers and microbreweries are in the nascent stage in India, the increasing number of working professionals in the Metros with disposable income and the willingness to try something new has lead to an increase in this niche market.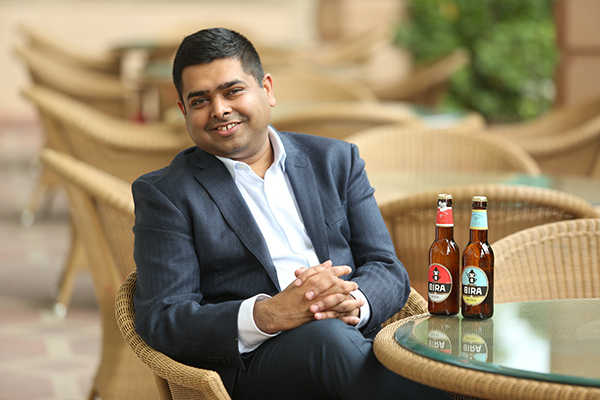 Speaking to Times of India regarding the funding for Bira 91, Abhay Pandey, MD, Sequoia Capital noted the innovative and dynamic management team paired along with a great product as the reasons for the investment. "We are excited about backing the challenger in a large category with nice customer cohorts on basket size, retention and frequency," Pandey said.
Availability
Bira 91 is currently available in over 150 retails outlets in New Delhi and 70 in Bengaluru. Bira 91 is exclusively on tap at the following pubs in Bengaluru:
1. The Beer Cafe
2. Three Dots & A Dash
3. Doff Pub
4. Jimi's Beer Cafe
5. Take 5
6. Tippler On The Roof
7. Blistering Barnacles
8. Mother Cluckers
9. 100 Ft. Boutique Bar
10. I & Monkey
11. BFlat Bar
12. Ginger Tiger
13. Hoppipola
14. Monkey Bar
15. Bare Bones
16. Mainland China