Buckle Up Because Skittles And Starburst Are Going Over To The Spicy Side!
Now here's a little story all about how my life got flipped-turned upside down (yes, I just did that) but seriously, candy lovers, your life will never be the same again! We're all accustomed to sweet and sour candy – that's the main premise of Skittles – but this is a game changer! Here in Asia, sweet and spicy candy may not be new for us but it's all ready to debut in the States with Sweet Heat Skittles and Starburst!
Both Skittles and Starburst debuted spicy versions of their beloved candies, called Skittles Sweet Heat and Starburst Sweet Heat, at the annual Sweets & Snacks Expo in Chicago. The "Sweet Heat" candies will have a black wrapper and a new fiery logo.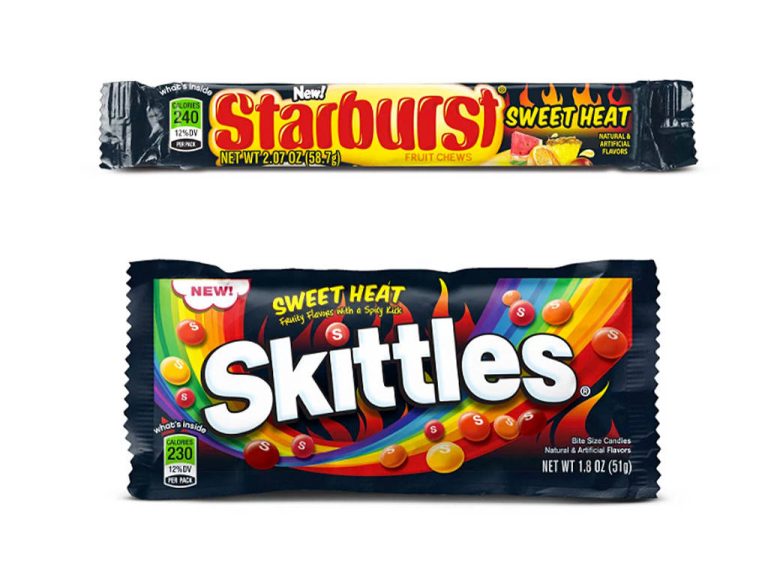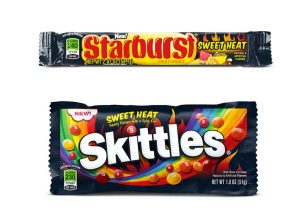 The Skittles flavors include Fiery Watermelon, Blazin' Mango, Flamin' Orange, Sizzlin' Strawberry and Lemon Spark, while the Starburst are similarly flavored with Fiery Watermelon, Strawberry Mango, Flamin' Orange and Pipin' Pineapple. 
If you're lucky (aka live in the States) then you'll be able to get a single pack at $0.99 and a party pack a $3.19. 
While Skittles have already made a presence in the Indian market (even though it will cost you an arm and a leg) let's see if the big boys will import the Sweet Heat once they release in December.