Sula Vineyards Launches Two Limited Edition Rosé Wines For Valentine's Day
Sula Vineyards, one of India's leading vineyards has launched two limited edition wines just for Valentine's Day. After all, isn't a perfect Valentine's Day made up of wine, roses, chocolate and candles?
Rosés For Valentine's Day
The two limited edition wines are both Rosé wines; the Sula Brut Rosé and the Sula Seco Rose.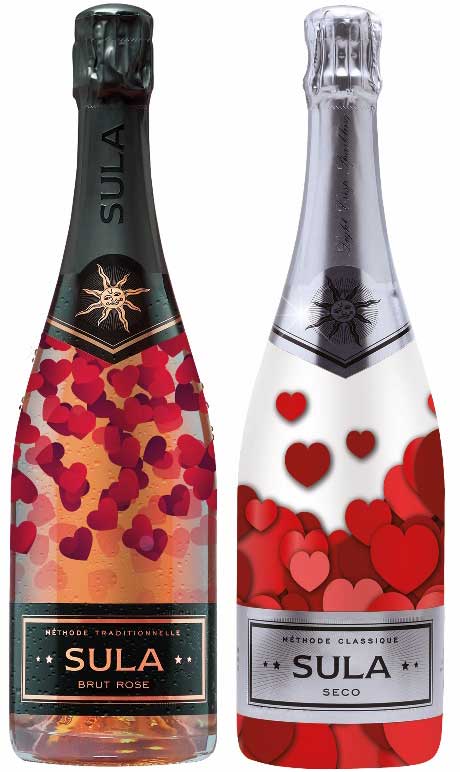 The Sula Brut Rosé (Rs.1200) blends of Pinot Noir, Zinfandel and Chenin Blanc to create a decadent, creamy salmon hued wines with thousands of bubbles. Priced at Rs 595, the Sule Seco Rose is a sweeter sparkling wine. The Seco Rose will pair well with curries, curries, biryani and desserts. Meanwhile, the Brut Rose will pair well with spicy Indian food as well as salads, smoked salmon, brie and berries.
Pick up a bottle of one of the wines and get some decadent chocolates and roses and you have the perfect Valentine's Day!