The Wait For Ministry Of Crab In Mumbai Will Be Over Soon
The Sri Lankan restaurant, Ministry Of Crab is opening doors to Mumbai at its Khar outlet soon reports F&B News. The restaurant concept has been curated by Mahela Jayawardene and Kumar Sangakkara, popular cricketers and Chef Dharshan Munidasa. The restaurant has tied up with GIPL, the company behind restaurants like Typhoon Shelter, The Runway Project and The Market Project.

Ministry Of Crab In India

"We are thrilled to bring Ministry Of Crab to India. It is our constant endeavor to open doors for such brands that resonate with our values and we feel there couldn't be a better choice for us than Ministry Of Crab. We see immense potential in Indian market for Ministry Of Crab and through our strategic partnership, we embark on a new journey to deliver the best-in-class dining culinary experience to our customers," said Ramit Bharti Mittal, the company's chief executive officer reports F&B News.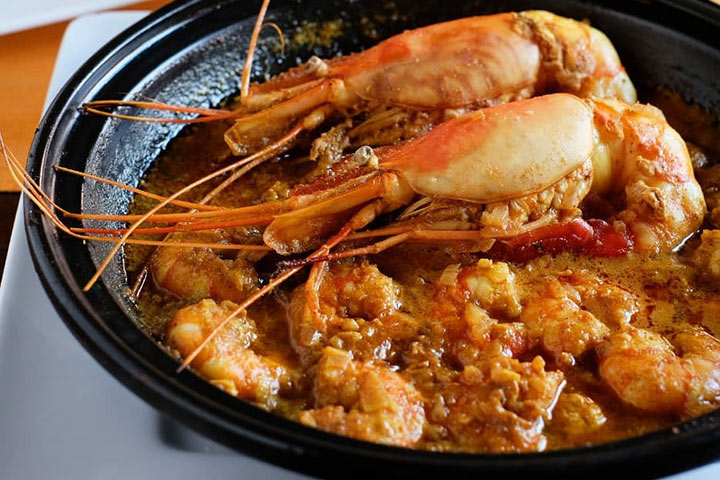 "We envision transforming the gastronomic landscape of the country and with the launch of Ministry Of Crab, we feel we are moving towards that direction," said Deepinder Batth, chief operating officer, GIPL. "Ministry Of Crab has received an exceptional response from food lovers in Sri Lanka and Shanghai, and we are excited to welcome the outlet in our country," he added.

"We are looking forward to working with Indian chefs. As our delectable recipes are curated to perfection, we are sure the restaurant is slated to be an ultimate dining destination," said Dharshan Munidasa, chef and restaurateur according to the report by F&B News. "We are happy to have partnered with Gourmet Investments, as they have shared our value system and are committed to bringing the DNA of Ministry of Crab to give our guests an authentic experience," he added.
Images: Ministry Of Crab