This Koramangala Pub Is Doing Whiskey @ Rs. 31 Only This August 31st
Drunkling Sizzlers & Pub opened its doors in Koramangala a couple of months ago, and since then they've become pretty popular for their kickass deals on booze (they even had a men's night – Bengaluru lads now you can't complain anymore)!
Tomorrow, on August 31st, Drunkling is giving whiskey lovers something to drink about and are serving up whiskey at Rs. 31 from 5 pm to 10 pm tomorrow (totally reasonable hours, maybe skip out of work a tad early)! While there isn't really and "fine print" Drunkling has been pretty clear about the terms and conditions.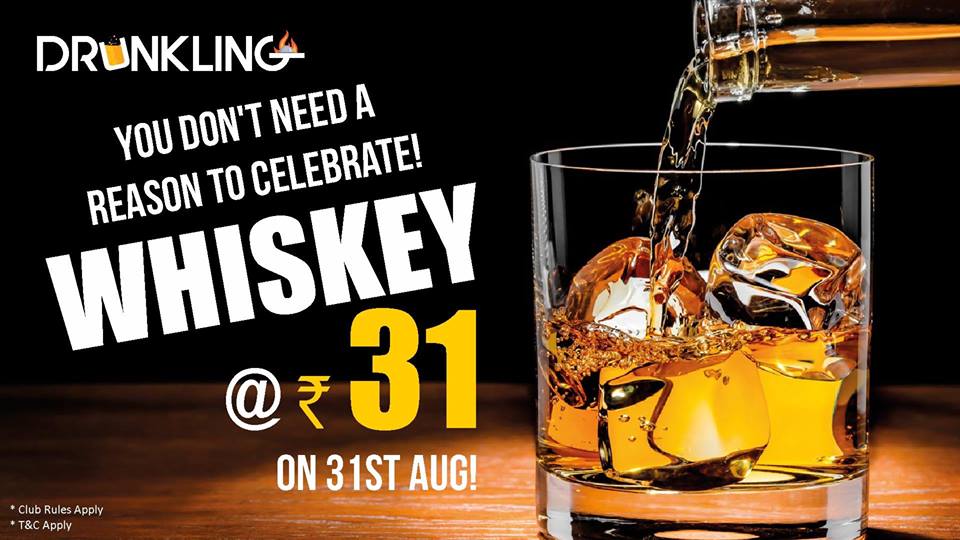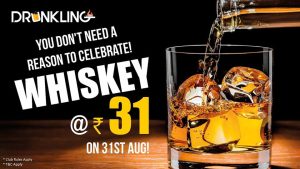 First off, you won't be able to order the specially priced whiskey in bulk, so you'll have to down each whiskey before ordering other (not too shabby). Also, of course, the standard measure of whiskey will be served each time (30 ml, in case you were wondering), but honestly, with whiskey at only Rs. 31 a shot we're not complaining.
Especially since it's the fag end of the month, and we're all pretty broke around this time, Drunkling offers up the perfect place to get your drams in for a steal! We know where we'll be heading this Friday – it's whiskey time!
Date: 31st August 2018
Timings: 5 pm to 10 pm
Place: Drunkling Sizzlers & Pub, Koramangala
For Reservations: Call – 086604 57440