This Sunday Hard Rock Cafe Sets up the Board for a Splendor Gauntlet Tournament
Board game geeks and nerds of the land are in for a treat this Sunday at Hard Rock Café. On 7th of April, boards will be laid down for you to prove you have what it takes to be richest merchant standing. Come with your friends and family and use your wits to win the Splendor Gauntlet tournament!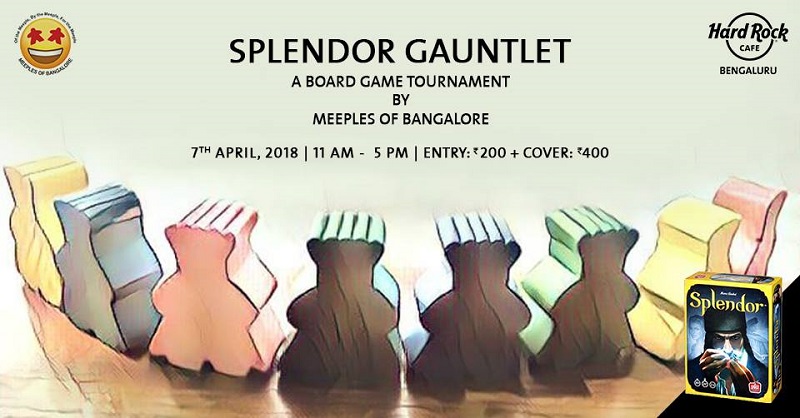 Fight your opponents, design strategies and dream big, because you will need all your strength and guile to emerge victorious and win exciting prizes at the Splendor Gauntlet Tournament.
So, don't miss out on this day of fun with delicious food and refreshing beverages to keep you winning spirit soaring at Hard Rock Café this Sunday!
Venue: Hard Rock Cafe, Bangalore
Date: 7th April 2019
Time: 11am – 5pm
Cost: 200 entry + 400 cover