Hard Rock Cafe Celebrates 11 Amazing Years In Namma Ooru
Hard Rock Cafe Bengaluru is all set to enthral people with a power-packed roster of popular gigs, in celebration of turning 11 on 29th December. The live entertainment venue has refreshed its look in keeping with the landmark occasion to spread the spirit of rock and roll, and create an experience that will unite lovers of music, from all over the city.
The extravaganza commencing on 22nd December until the 30th of the month will feature several bands from across the country, such as Bangalore's own Dark Light, playing a Tribute to Pink Floyd, along with the likes of a Tribute to Coldplay by Best Kept Secret and Of Lambs and Lion among others.
Hard Rock Cafe has long been an iconic pantheon of live music for the country, and the café in Bengaluru has been a pioneer of live music culture in the city. Playing host to countless legendary artists and bands, it has entertained and united its vibrant congregation of revellers since the last eleven years, by creating a legendary experience each time.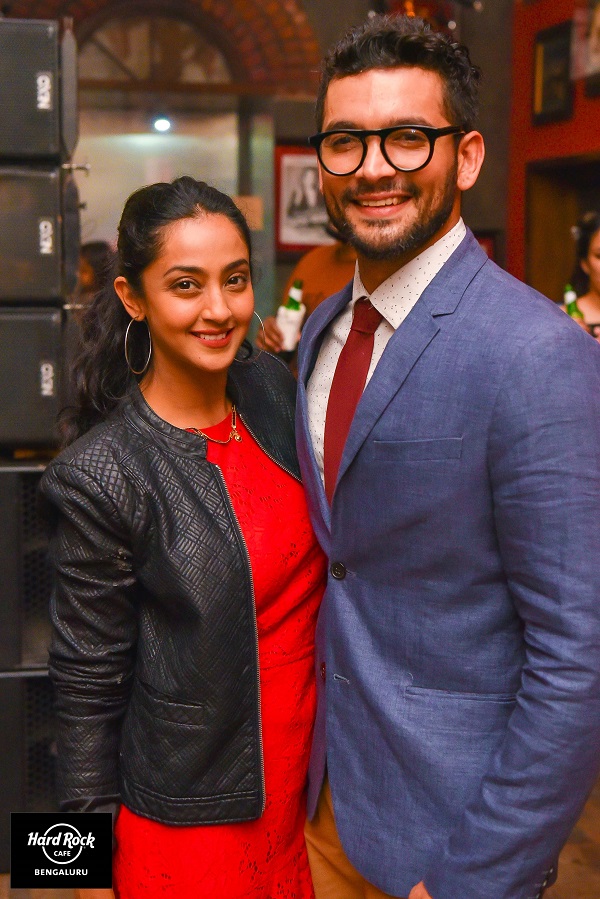 The live music venue also known for the best burgers in town has undergone an overhaul to provide a refreshed experience to 'rockers'. Patrons will not just be able to witness the music mania at a newly refurbished set up but also head back with the quintessence 'picture – perfect' memory.
Speaking on the occasion, Sanjay Mahtani, Co-Founder and Executive Director, JSM, said, "As we turn a year older, it gives me great pleasure to look back on this incredible journey of 11 years, and marvel at how far we've come. Hard Rock Cafe has gone through countless evolutions over time, but what makes me proud is that we have always held on to our core self, which is about celebrating the spirit of music, in particular. I would like to take this opportunity to thank all of our patrons and loyal customers, for whom, we strive to create exceptional experiences, year after year, and look forward to setting new benchmarks of entertainment for, in the years to come."
The mecca of music has evolved not only as a brand, but also as a name synonymous with live music, forever striving to offer an experience that lives up to International standards. Staying true to the Love All, Serve All motto, Hard Rock Cafe also constantly works towards positively impacting the society through the medium of music.
Hard Rock Cafe will ensure that fervor of ROCK engulfs Bangalore and takes music enthusiasts by storm this December!