Together At 12th To Host 7 Internationally Renowned Chefs
Together At 12th, a concept curated by Nitin Tewari and Chef Vanshika Bhatia will be hosting the Second Edition of the Chefs World Tour where 7 internationally renowned chefs will be bringing their craft to Delhi-NCR.
The event, spread across two days will be taking place on 24th and 25th July 2019. Each chef will serve a course with his or home country as inspiration and will use at least one local ingredient from India.
In 9 courses they will take guests on a culinary journey around the world and the guests get to have delicious dishes from leading restaurants where normally one would have to reserve weeks in advance to get a table.
The first edition was held at Hotel De Kaserne in The Netherlands. The Chefs World Tour is a unique gathering of culinary experts who, since their time at Noma, have conquered the world and work in prominent positions in the best kitchens around the world.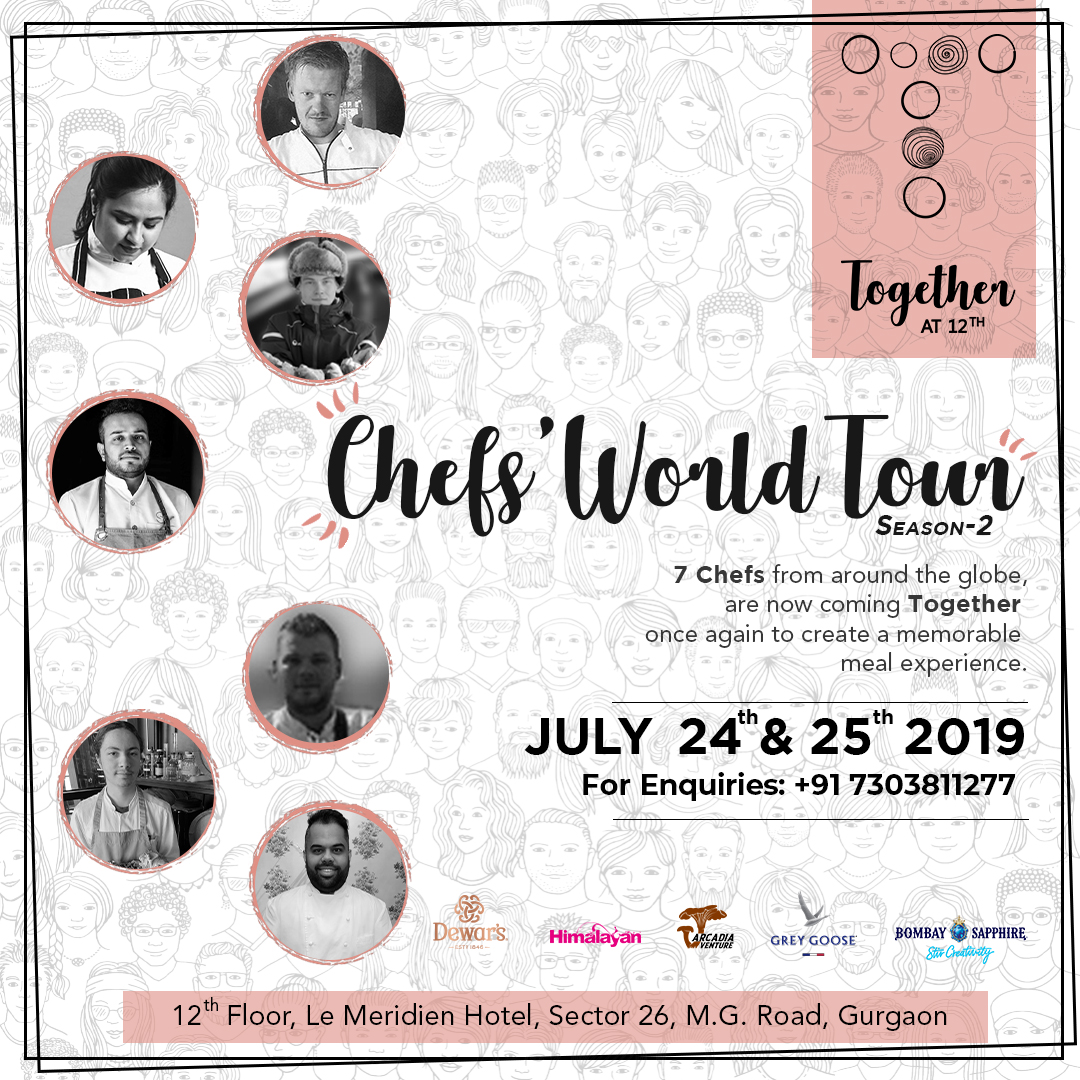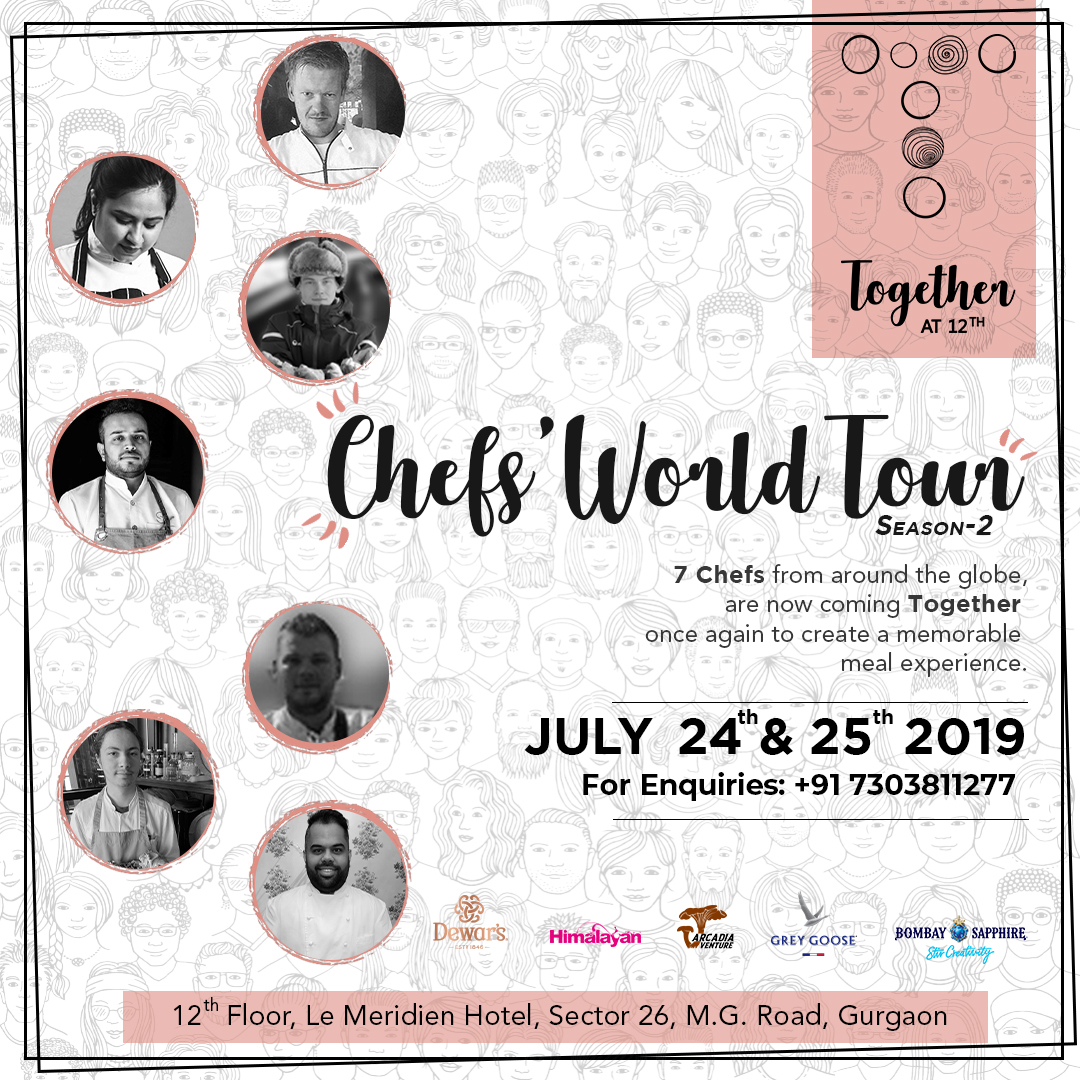 Together At 12th is going to be the platform for these chefs to come together and share their experience, passion, and love for food with each other as well as with the public.
The Chef Team would include Chefs of Masque(Mumbai), Rooh (Chicago), District Winery(Washington), Wilderness Guide (Finland), Pollevie (Netherlands), t' Nonnetje (Netherlands) to name a few.   
Nitin Tewari, one of India's top Bar and Beverage Consultant, along with Chef Vanshika Bhatia who has worked with some of the renowned international restaurants like Noma, Junoon, and Gaggan alongside some of the finest chefs like Chef Rene Redzepi and Chef Vikas Khanna curated Together At 12th, as young, trendy, colorfully vibrant restaurant with a diverse team which accentuates and reflects on its food, drinks, and ambiance.
Located on the 12th Floor of Le Meridien, Gurgaon, the restaurant aims at offering the best, by creating delightful and memorable experiences for the patrons.
Co-Owners Nitin Tewari and Chef Vanshika Bhatia remarked "Together At 12th is committed to quality and providing the best experience to their patrons and in extending this endeavor we are hosting the Chefs World Tour. Together At 12th is where flavors come together, be it from the kitchen or from the bar. Our focus is to serve the best food and drinks to our guests showcasing local ingredients in a truly world class fashion"
About Together At 12th:
Together at 12th is a young, trendy, colorfully vibrant restaurant with a diverse team which accentuates and reflects on its food, drinks and ambiance. It's a space where the food and bar work together in complete unison allowing magic to flow.