Vagator Beach Shack Cafe Just Opened In Delhi!
At Vagator, the sea food restaurant, the ambience captures the essence of seafront bringing outdoorsy feel of the beach to the table.  From the light passing through those translucent French fabrics to the uncut stone and mineral sand amidst the palm trees, the idea is to transport and create a memory. The menu is a reflection of coastal cuisine with traditional and fusion items profiling flavors from Coastal Indian belt as well as spiced delicacies from around the world. Vagator is that place where the proverb 'catch of the day' comes to life.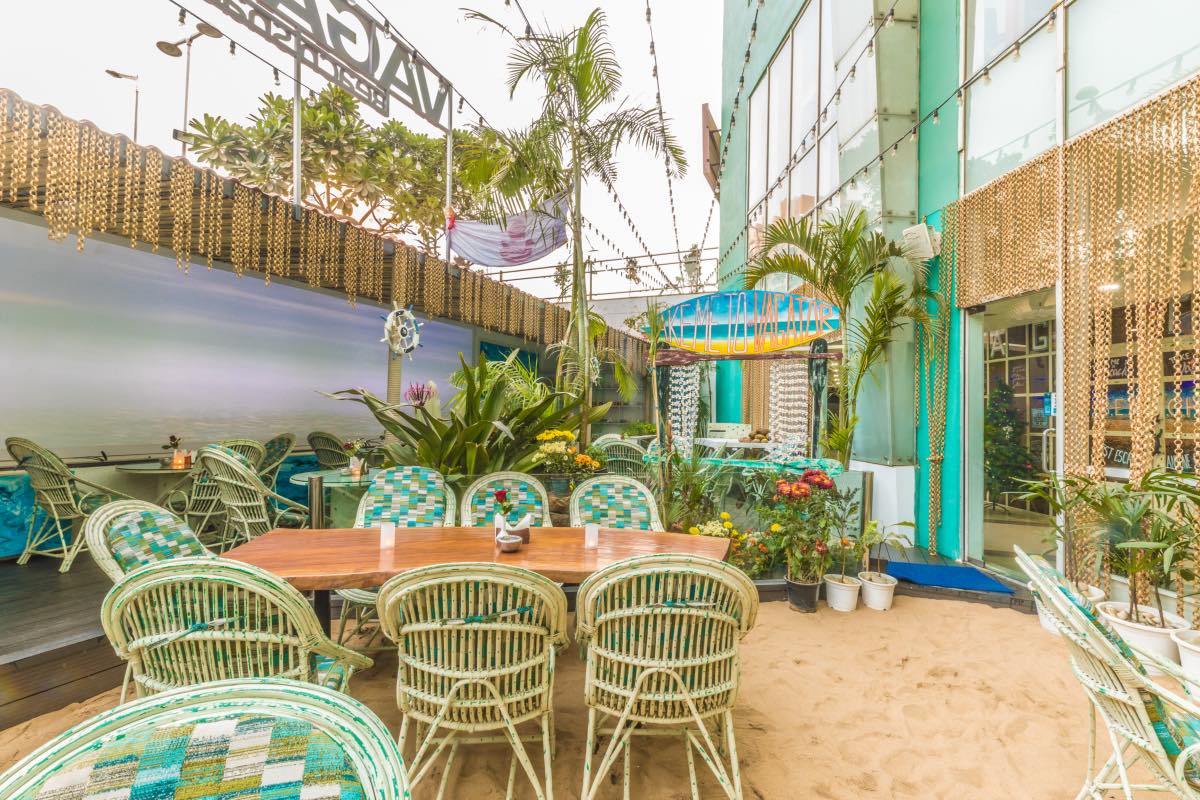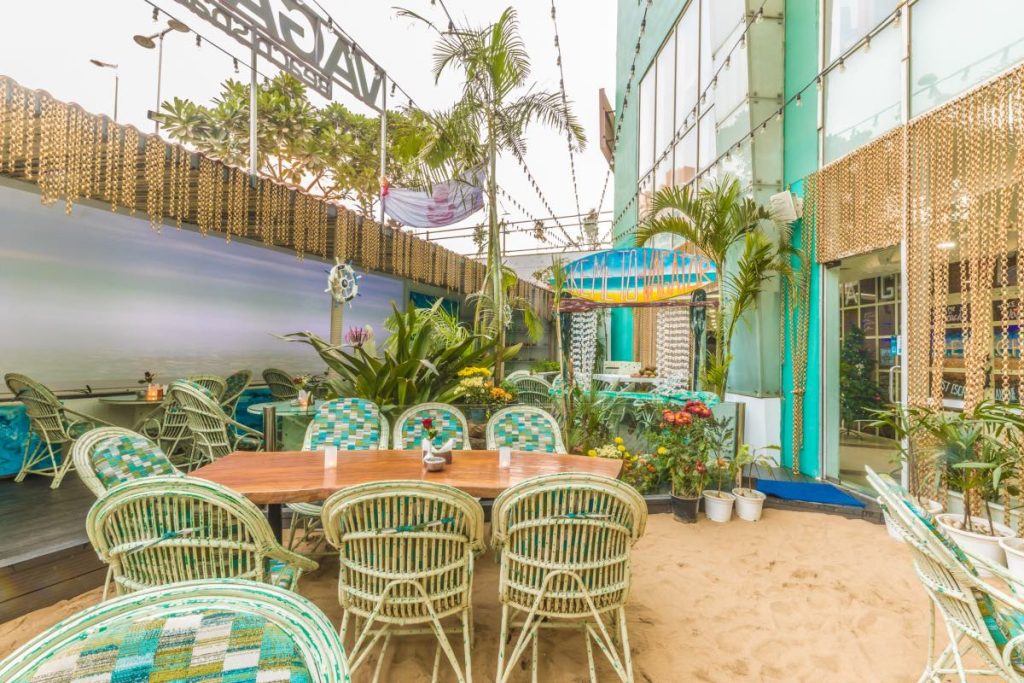 BOAT BAR, the star attraction of the space is a 32-foot long boat handcrafted to the finest details. Keeping in mind the authenticity and the feel, the boat has been made post thorough research and out of materials as used in a fisherman's boat. Placed in a sand pit, it gives the feel of abandonment and age in contrast to the updated and fully lit bar on the wall behind housing spirits and wine from every part of the world. The SEASIDE DECK which s the outdoor deck continues with the same vibe and is made on multi-levels with sand planters, seashore sand, rocks and wooden pavers. The USP of this is the 40-foot tall projection with state of the art technology giving literal glimpse of the sea and its beautiful sunsets. The 17-foot long aquarium on the other end completes the 360 degree seascape for the guests.
The open kitchen with the live grill offers al fresco dining with the freshest of the produce from banks of Orissa brought in the very same day. In addition to sea food, the grill menu also includes steaks and sausages to encompass each and every ones taste profile. Vagator strives to liven up the air and make sure that the spirits are high by the seaside even in the city.
Address: Vagator Beach Shack Cafe, LGF 34, South point Mall, Golf Course Road, Gurugram, Haryana 122001
Contact for reservation: 9319777002..9319777004