XOOX Brewmill Is A Welcome Addition To Koramangala's Culinary Scene
Let's face it, Bengaluru is a city of microbreweries. In almost every corner of the city, there is at least one (if not more) microbrewery. XOOX hit the ground running in the Ooru with their impressive transformation from a factory into a chic live craft brewing space with live music, excellent cocktails, and cutting-edge dishes.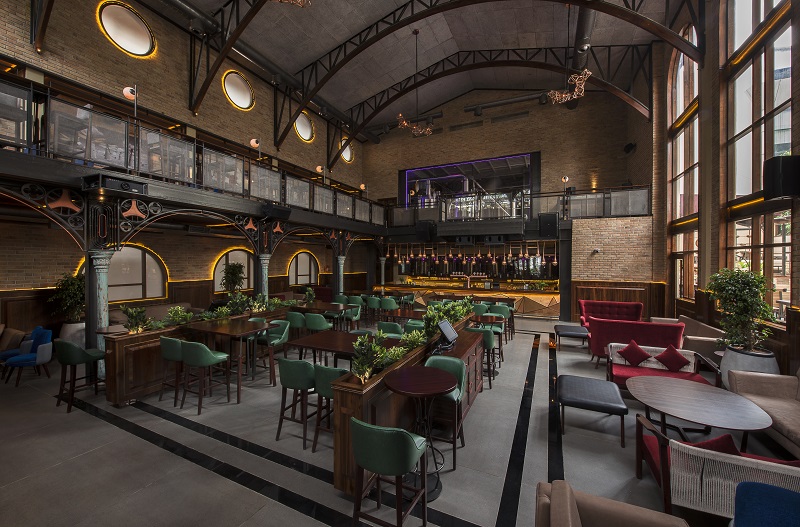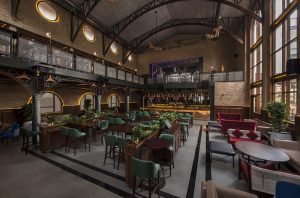 After attending the launch party, we were definitely anticipating heading back to XOOX Brewmill to 'make a meal of it' (pun intended). We started things off with a C & C (Coffee & Conversation) cocktail that was equal parts delicious and Instagrammable. If you need a bit of a kick, this black coffee and gin cocktail (believe me, it works) gets a bit of added complexity from orange bitters and rose water!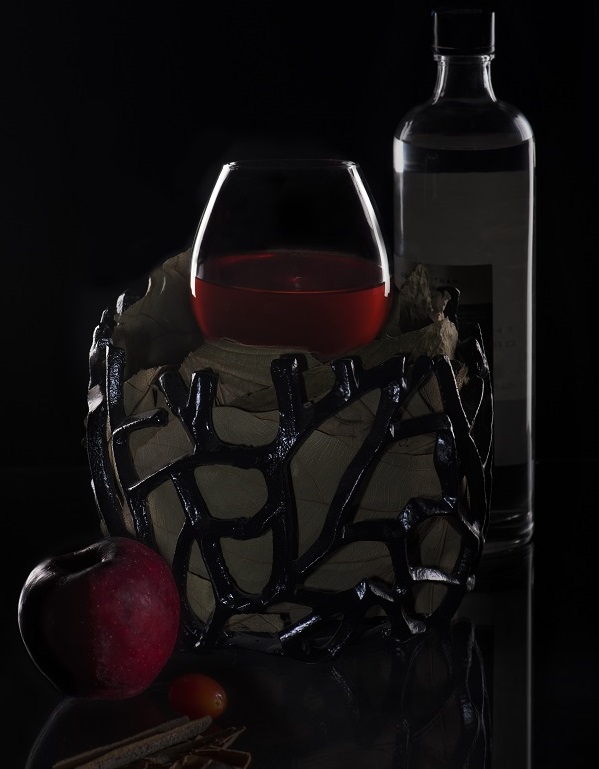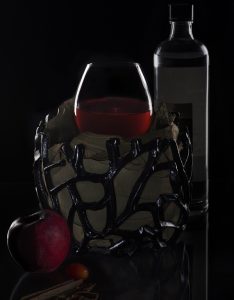 While the food menu isn't extensive (just about four pages) the descriptions of the dishes are a delight, and XOOX sticks to the adage of doing a few things well. The Burrata caught our eye immediately with the tomato basil ice cream and balsamic caviar and boy, did we enjoy it! The peppered tomato basil ice cream was something extremely different that worked so well with the crumb and the creamy burrata while the balsamic pearls added just a hint of acidity – definitely one of our favorites of the night.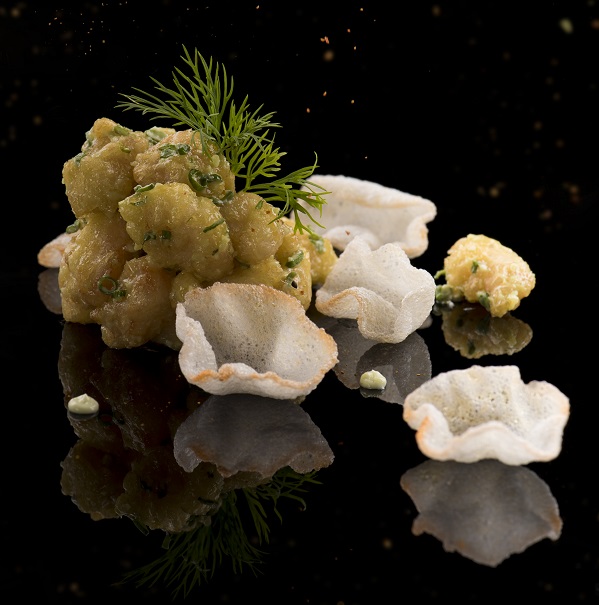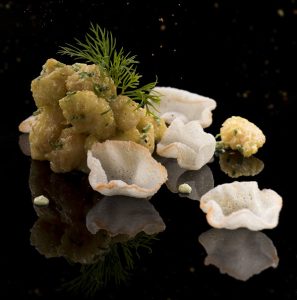 Another dish that's gotten people talking was the Dehydrated Dosa, and we couldn't wait to dissect the dish. The hero of the dish was definitely the dehydrated beetroot bits, as well as that tomato chutney that provided an addictive spice hit.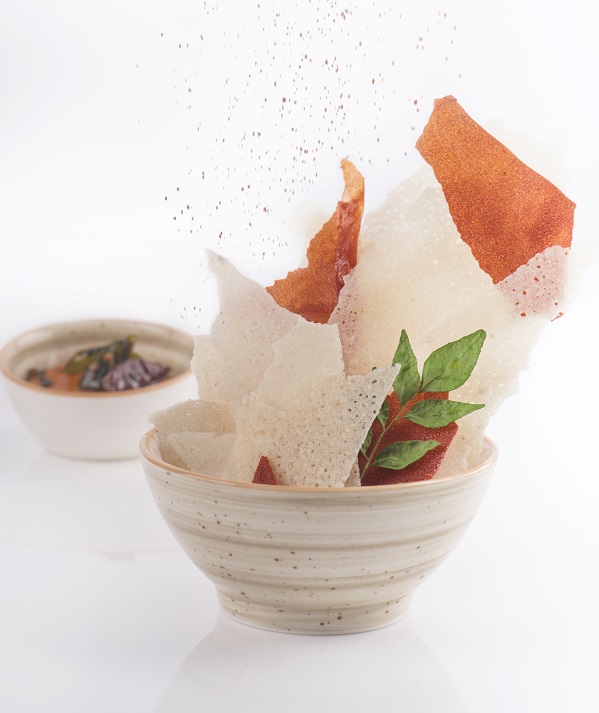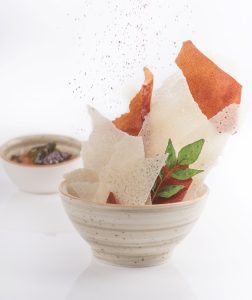 If you're a tempura fan, then the Tempura fried Prawns and Vegetables is a must-try. The batter for the tempura was one of the best we've had, and the spinach tempura definitely gets a special mention! From the mains, the Laal Maas was definitely popular, while the liver pate that was served with the Beef Fillet was a game changer – shout out to the Truffle Rosti as well!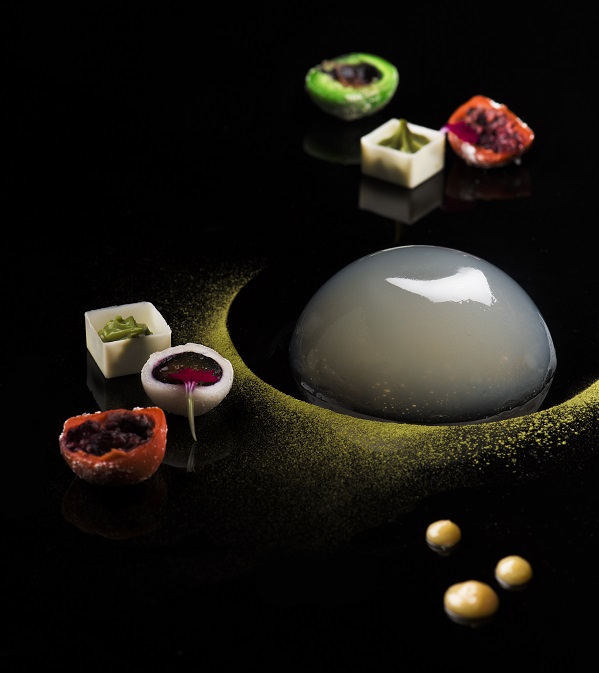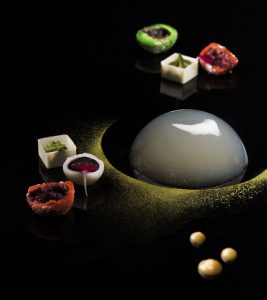 We ended the night with a taste of the viral Japanese 'drop cake' (you know, that beautiful, translucent, agar creation). Served with the drop cake was matcha 'crotons', as well as mochi filled with white chocolate and dark chocolate ganache – this dessert is definitely worth all the hype. We can't wait until XOOX starts serving its craft beer, but until then, we'll gleefully go back for the food and the cocktails!