Gear Up For an 'Xtra Ordinary' Experience At XOOX Brewmill Coming Soon
Bengaluru, prepare yourself for some (e)xciting news! Koramangala will soon be home to XOOX Brewmill (you say Zooks, I was confused at first too) a live craft brewing space converted out of an old factory (sounds dope) to fulfill all your craft beer and foodie cravings!
Spanning 3 storeys, and adding up to a whopping 15,000 square feet XOOX is the perfect place for beers and bonhomie – and everyone's invited! Live music and entertainment will be at the soul of this lively space, so you can (e)xpect a melange of performances on the cards.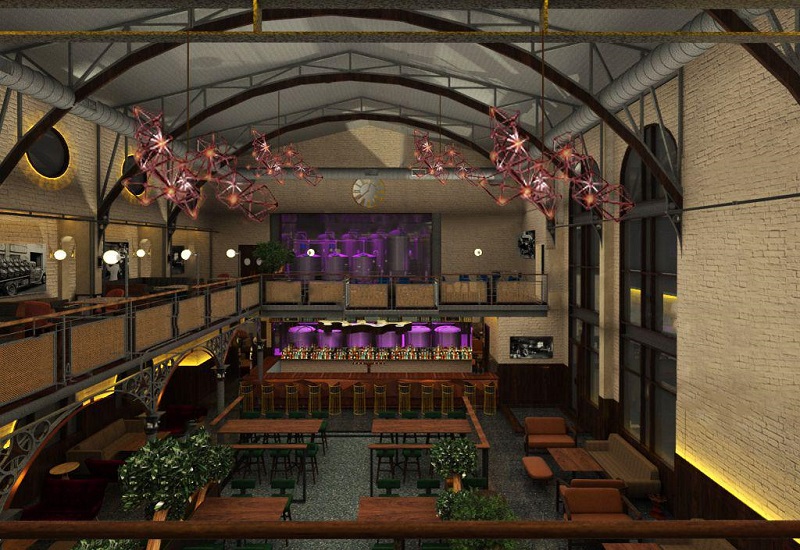 On the drinks side of things, you can expect to find 6-8 different types of craft beer on the menu (once they start brewing, of course) but, until then, you can sip on some of their delicious cocktails like the XOOX G&T, Gingerbread Mojito, or a Witch's Potion – all of which sound super Xtra!
On the food front, expect an amalgamation of global cuisine that comes with XOOX's very own signature twist! Some of the dishes that caught our eye were the Dehydrated Dosa, Squid Ink, Spelt & Barley Risotto, and the Buttermilk Panna Cotta.
XOOX will be launching on July 23rd 2018, but we'll be heading there for a sneak peek soon, so watch this space to find out our take on the new kid on the block!
Opening Date: 23rd July, 2018
Address: #8, 80 Feet Road, Koramangala 5th Block, Near HDFC Bank, Bangalore 560095
Timings: 12 noon until Midnight
For Reservations: Contact +91 8296008571/72