4 Musical Moments In Bengaluru You Won't Want To Miss
Jazz Nights at Hype
Jazz it up for amid-week break from a hectic schedule and swing to contemporary, classic and fusion soulful music. Enjoy the melodic compositions of the very talented Austrian jazz band Peter Natterer Quartett amidst spectacular city views from the 19th floor at Shangri-La Hotel. The band members are –
· Peter Natterer – Tenor Saxophone
· Edi Köhldorfer – Guitar
· Richard Barnert – Bass
· Reinhardt Winkler – Drums
Enriching Bengaluru's international music scene, the hotel does it again this time by inviting jazz enthusiasts to their premium roof-top bar Hype to enjoy the melodious music.
When: 7th February, 2018
Venue: Hype at Shangri-La Hotel, Bengaluru
Time: 20 30 hrs – 22 00 hrs
For further information: call +91 80 4512 6470
Mad Orange Fireworks at Hard Rock Cafe
Hard Rock Cafe continues to enthrall its audience with great performances throughout the year. Striving to make its patrons enjoy the most epic of nights, this time Hard Rock Cafe has the local band Mad Orange Fireworks performing live on Thursday. Mad Orange Fireworks is a four-piece rock band based out of Bangalore. It is known for its originality, musicianship and stunning stage presence.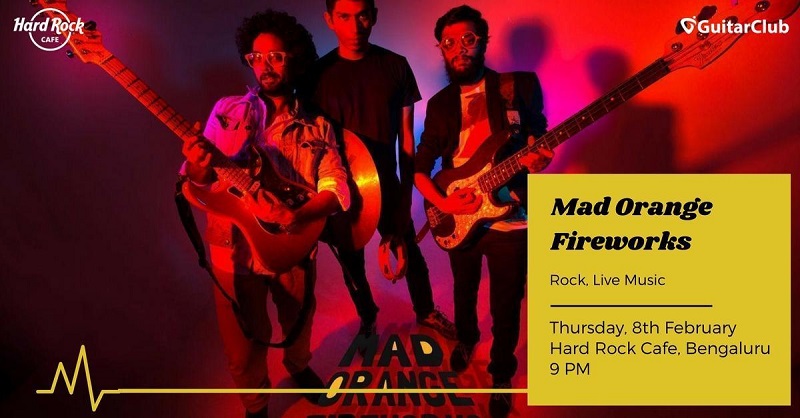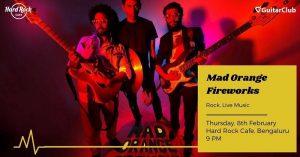 Brace yourself, because it's going to be nothing but Rock fireworks. What could better happen on a Thursday night? The energy of the party will be set high by Mad Orange Fireworks and you will be hungover by their music. Be there to be a part of this amazing night
Venue: Hard Rock Cafe, Bangalore
Date: 8th February 2018, Thursday
Time: 8.30 PM onwards
Entry: 249 Entry + 500 Cover / 2000 VIP
Flu India Live At SodaBottleOpenerWala
Flu is a Rock n roll band from Bangalore, with 2 band members Aditya- The vocalist and guitarist and Ankur- The bassist. Known for their peppy originals, the band is known for its diverse range of covers as well. Just like "The Jimi Hendrix Experience" and "Cream", the FLU is known for their groovy jams on stage. The band is heavily influenced by the 60s and 70s classic blues rock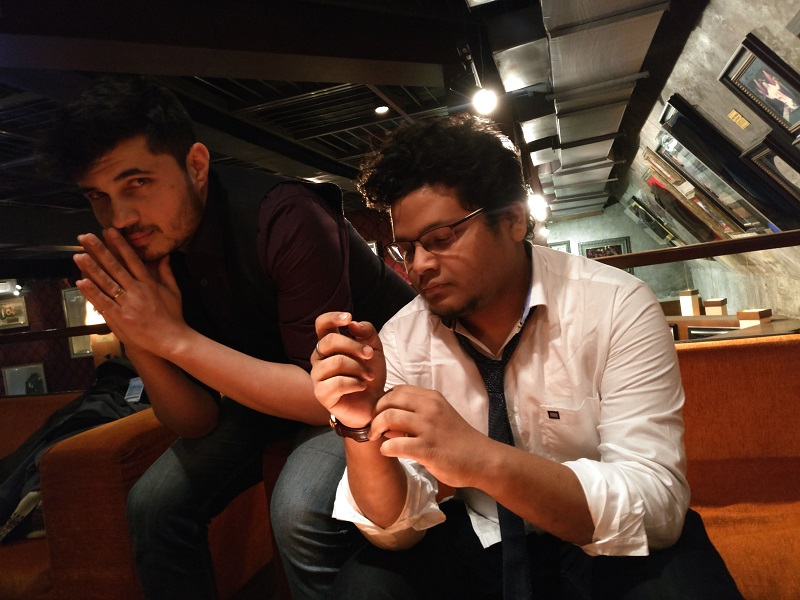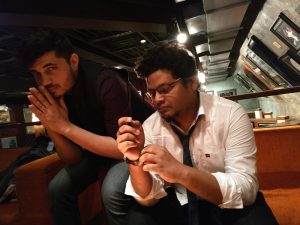 This Thursday, they are performing live at SodaBottleOpenerWala- Lavelle Road. Join them for a peppy Thursday night. Hop into Sodabottleopenerwala to enjoy timeless classic rock music by none other than Bengaluru's FLU, and also try the new dessert menu- Readymoney Cheese Cake, Gadbad Cheese Cake and many more.
Date: 8th February 2018
Place: SodaBottleOpenerWala
Time: 8pm onwards
Dr Prakash Sontakke Group at BlueFrog
Dr. Prakash Sontakke Group will showcase to the audience a crossover between the Hindustani and rock music with the touches of rock and electronica. Their music is designed for live and collaborative performances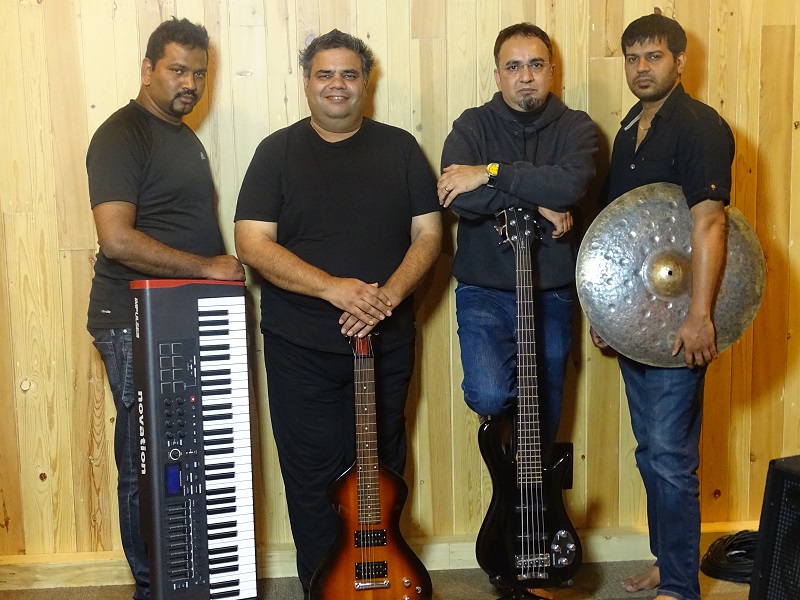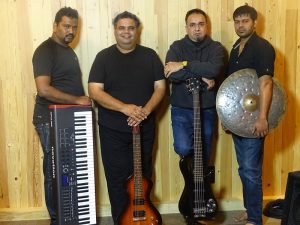 Cast & Crew (Performing Artists Info)
Dr. Prakash Sontakke – Grammy Winner & internationally renowned lap steel guitarist. Has performed and collaborated with musicians all over the world, over 23 years.
Karthik Mani – Drummer & classically trained percussionist, known for his versatility and improvisational expertise. Has performed at venues and festivals worldwide over the past decade.
Shadrach Solomon – A veteran keyboardist of the Bangalore circuit over twenty years. Has performed world over with acts across genres.
Kedar Nayak – Bass player from a Rock & Metal background in music. Active in Bangalore's music circuit in the late 1980s & 90 and part of bands like Aftermath & W.A.R.D.E.N., he is the Founder of a Bangalore based music venture.
Date: February 9th, 2018
Time: 9: 00 pm onwards
Venue: blueFROG Bengaluru
Entry: Rs. 249