Dilli Diaries: Where To Find The Creamiest Kulfi In Delhi
Could it BE any hotter? Actually, yes it could. With each passing day, the Capital is inching towards hotter and hotter days. But will that stop us from our 'beat the heat' rituals? No. We shall still guzzle the bunta, knock back some fresh fruit juice and slurp on ice-cold golas.
And while we're at it – beating the season at its game, that is – why not indulge in some Indian gelato? Behold, the kulfi clan! Here are 8 places around Delhi where you can enjoy the frozen mithai.
Roshan Di Kulfi
Opposite Sarees House, Ajmal Khan Road, Karol Bagh, New Delhi-05 | 011 28724230
The almost half-a-century old Roshan Di Kulfi can probably be your next stopover in this sweltering Delhi heat. Kesar pista kulfi topped with plain faluda has been a godsend for ages at this place in Karol Bagh.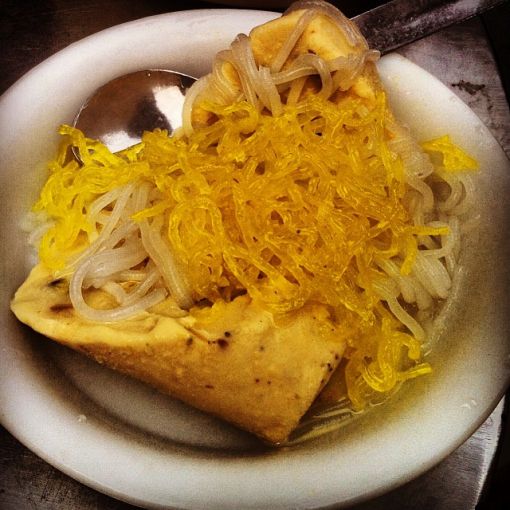 Image: Zomato
Dilli Haat, INA, New Delhi-23
Head over to the Rajasthani state stall for a creamy matka kulfi or nutty stick kulfi. And if you don't fee like crossing the pool of diners and stalls, just stop over at the Kesariya Qulfi cart, which also serves some mean desi gelato.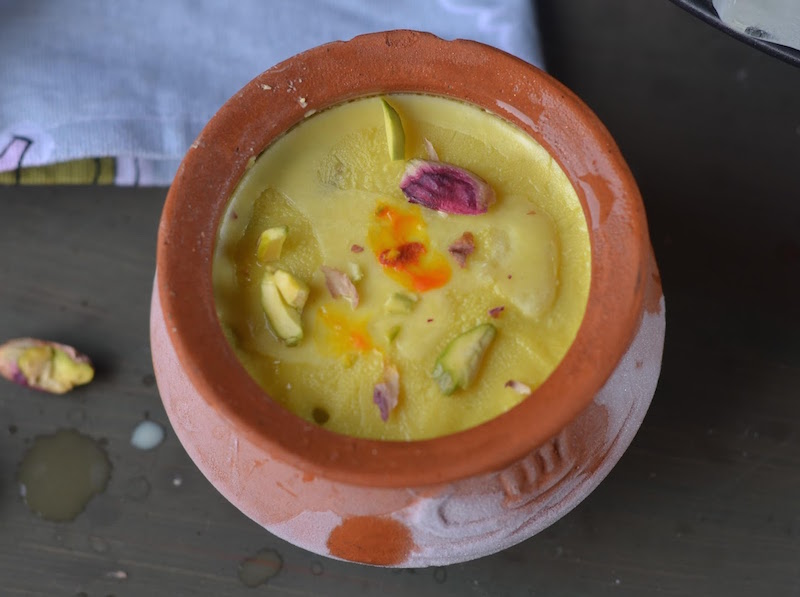 Image: campinmykitchen (representational image)
Evergreen Sweet House
S-29 & 30, Main Market, Green Park, New Delhi-16 | 011 26514646; 011 26856774
An iconic sweet shop in the Capital, Evergreen Sweets serves its kulfi falooda topped with nuts and Rooh Afza in the typical steel boat-shaped platter that just enhances the flavor of the dessert.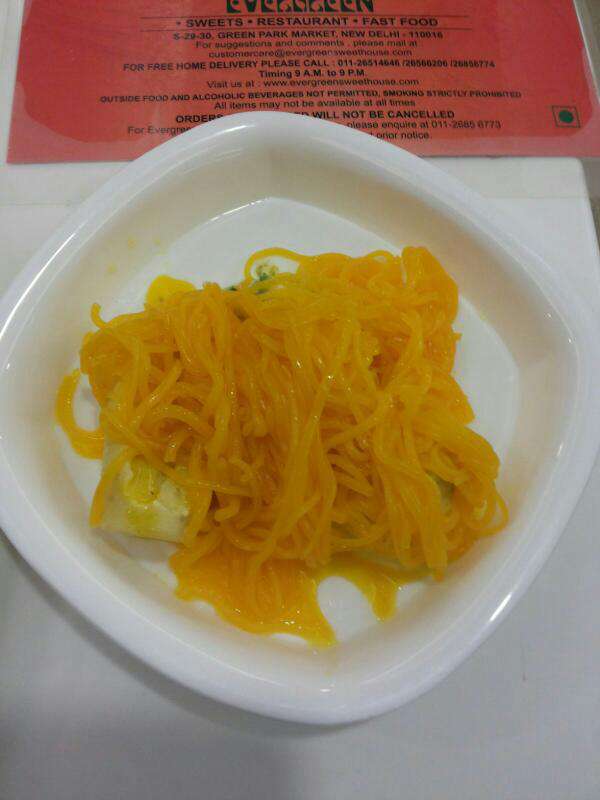 Image: Zomato
Kuremal Mohan Lal Kulfi Wale
526, Kucha Pati Ram, Bazar Sita Ram, Near Chawri Bazar Metro Station, Chawri Bazar, New Delhi-06 | 011 23232430; +91 9810540105
A trip to Chandni Chowk is incomplete without overdosing on sugar and Kureman's helps you achieve just that. Get high on delicious kulfis that the place serves in a variety of flavors like paan, mango, jamun and imly.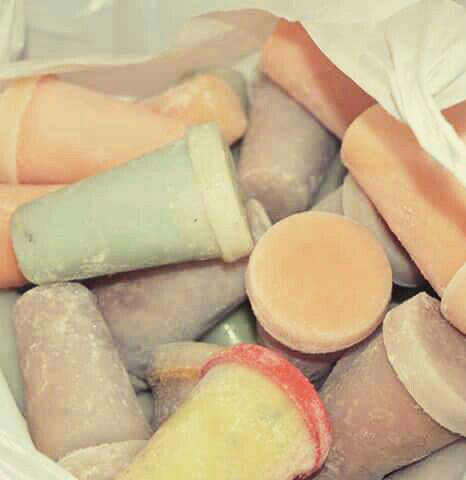 Image: Zomato
King's Kulfi
Cyber Hub, DLF Cyber City, Gurgaon-122001 | +91 9654843242
Once you're done drooling all over their menu, you'll find yourself in a fix on what to order! The place has on offer tens of types of ice cream in addition to sundaes and a whole other kulfi section with flavors including butter scotch, lychee, anjeer, paan, black currant and more!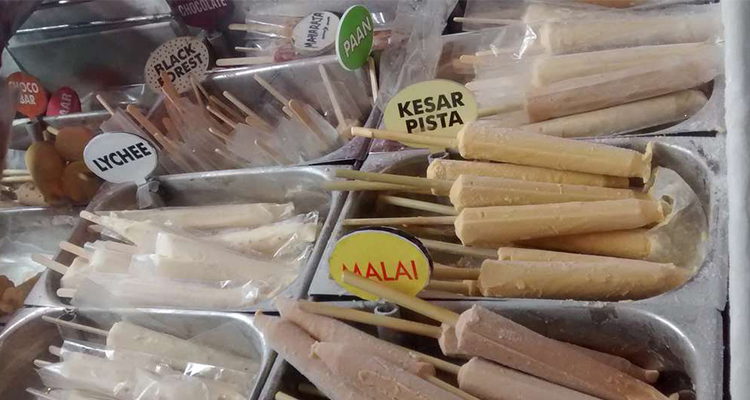 Image: Zomato
Krishna Di Kulfi
Shop 7, Pandara Road Market, New Delhi-03 | +91 9311446885; 011 23385555
An evening at Pandara Road calls for some kulfi falooda at the famous Krishna Di Kulfi situated right next to Ichiban. The place will give you the feels as the servers scoop out the perfect kesariya kulfi and load it with the treacle and syrup laden falooda while you watch drooling.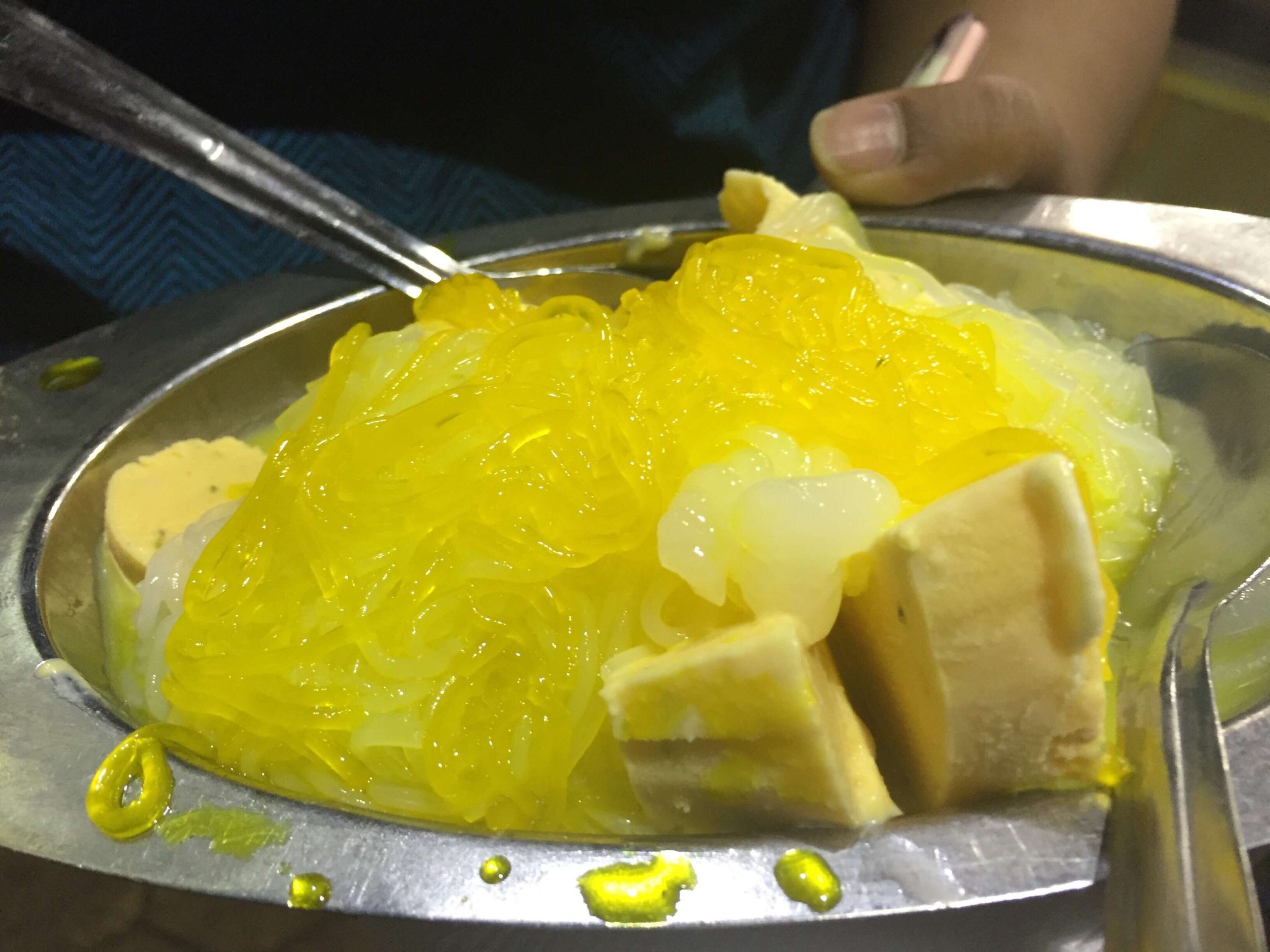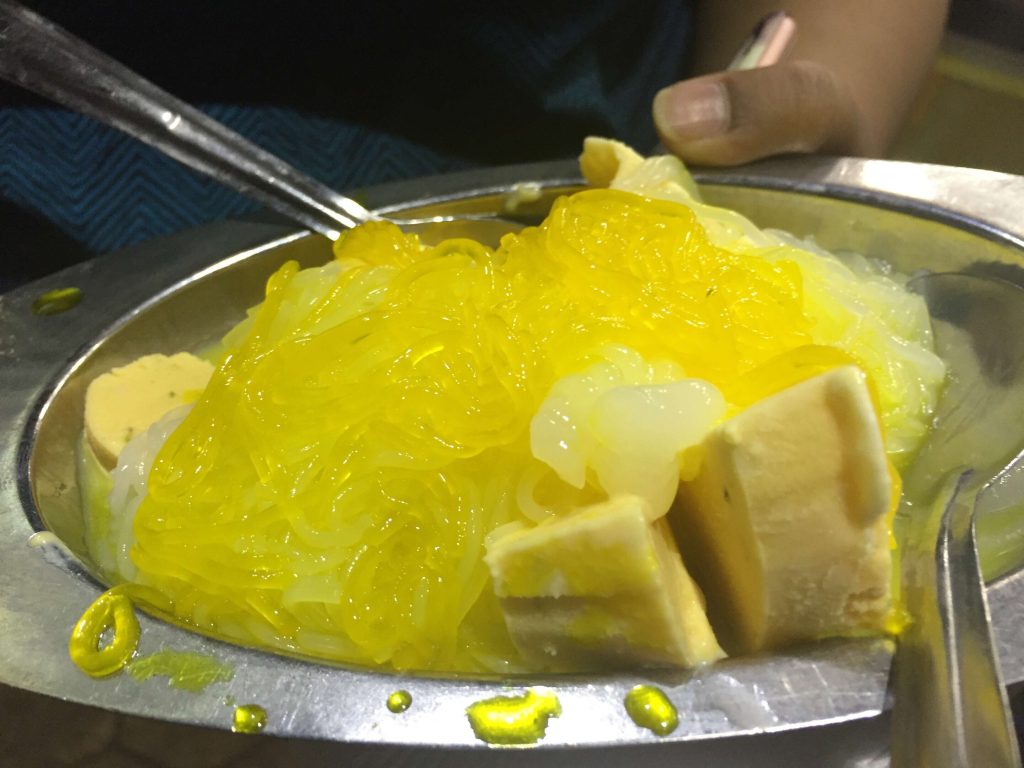 Image: Zomato
Kulfiano
Defence Colony | 47, Defence Colony Market, Defence Colony, New Delhi-24 | +91 9711201601; 011 46037400
Hauz Khas Village | 9-A, Hauz Khas Village, New Delhi-16 | +91 9711201601; +91 8800288252
Lajpat Nagar | C Block Market, Amar Colony, Lajpat Nagar 4, New Delhi-24 | +91 9711201601
Load up on unbelievably good creamy kulfis available in several delicious flavors like malai, mango, cheeku, chocolate, coconut, strawberry, et al. The place rolls out vibrant stick kulfis along with the classic matka and faluda. The waist watchers can also have a helping of Kulfiano's sugar fress kulfi's.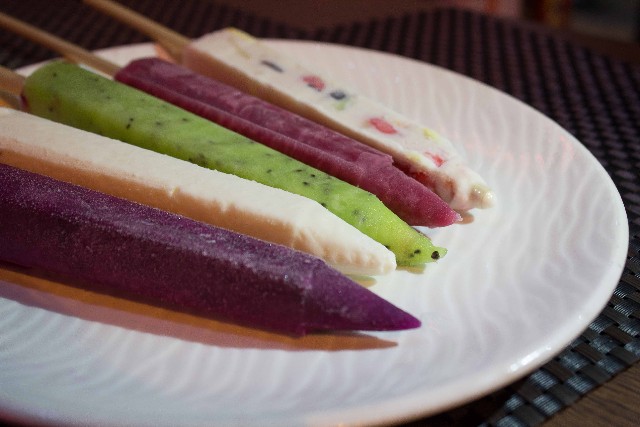 Image: Zomato
Moet's Kulfi
Restaurant Complex, 50 Defence Colony, New Delhi-24
Getting a Harry Potter treatment from the Moet's bar, Moet's Kulfi is a tiny but magical place at the DefCol market street under the Moets' staircase. The place churns out some excellent kulfi falooda, which you cannot miss no matter however fancy and filling the food was at a restaurant you just dined at.
Kulfi craving level: falooda!