Cafe Duco X Pack-A-Pav: Pav With Friends by Chef Urvika Kanoi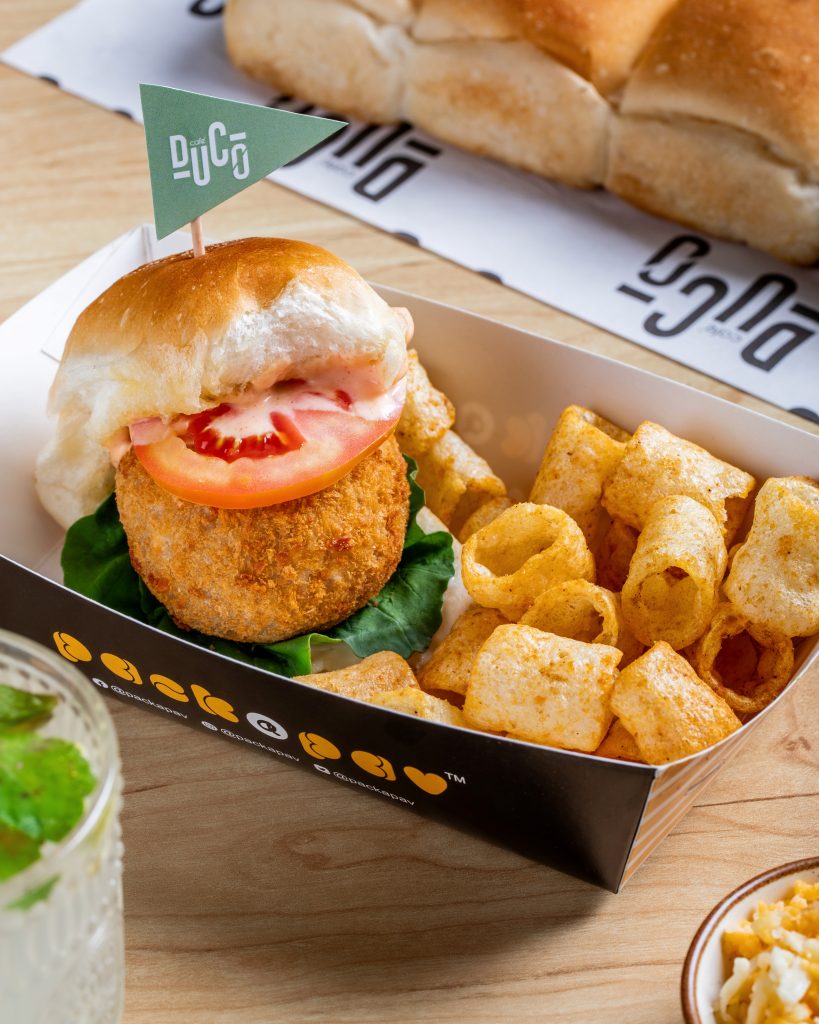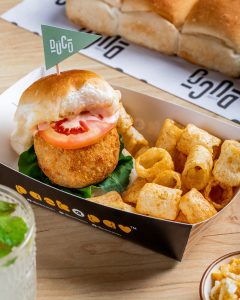 Get your taste buds pepped up because the iconic Cafe Duco is teaming up with Pack A Pav, the pav pros who've been dishing out deliciousness for eight fantastic years. Together, they're crafting the 14th edition of #PavWithFriends, a menu that will send foodies on a flavor adventure beyond their food dreams. Get ready for an amazing partnership filled with excitement and taste sensations!
We're introducing our exciting new menu! We're thrilled to present the Calcutta China Town Chilli Chicken Pav, a lively tribute to Kolkata's street delights, loaded with Schezwan chutney, creamy queso, scallions, and crispy chow, giving street food a whole new twist. The menu offers a delicious Pork Carnitas Pav with juicy pulled pork, grilled pineapple, hot sauce, mojo rojo, and a tasty bacon crumb. Seafood enthusiasts will love the Gambas Curry, starring Prawns in a flavorful curry with tangy pickled onions, smoky paprika, garlic confit, and a touch of spicy chili crisp with a side of brun pav. Don't forget to try our special Deem Roll pav, a unique blend of lacha onions, spicy chili sauce, and the tempting Calcutta chowmein masala, inspired by the iconic kusum rolls of Calcutta.
For our vegetarian friends, we have the Mighty Mushroom Pav, filled with rocket, juicy tomatoes, truffle aioli, and a spicy sriracha-stuffed mix mushroom. And you cannot miss the Sweet Potato & Corn Pav, with Mojo Verde, slaw, pico de gallo, and chaat spice for a mix of sweet and savory flavors. An absolute treat you have to try is the Ultimate Pav Tres Leches, a dessert pav that's truly unique, combining ripe mango, Keralan vanilla, and eggless French toast crunch for a tantalizing taste experience like never before.
Speaking of this collaboration, Chef and owner of Cafe Duco, Urvika Kanoi, says, "Our fresh menu takes you on a trip around the world, all on the canvas of a simple pav. It's a flavorful celebration inspired by my culinary journey, and the countries that taught me everything, guaranteed to bring delightful surprises and smiles to our guests. And working with my friend Rohan from Pack A Pav has been an absolute blast!"
Teaming up with Cafe Duco has been an awesome adventure! We cannot contain our excitement about this collaboration as it's going to be the 14th edition of #PavWithFriends,. It's like a flavour explosion waiting to happen, that's too good to miss!" says both the founder of Pack-A-Pav, Rohan Mangalorkar, and Co-founder & chef Anand Morwani.
From Latin American zest to the tastes of Kolkata's streets, this menu is a food adventure like no other! Don't forget to circle the dates on your calendar: we're throwing a flavour-packed pop-up party at Cafe Duco on September 8th, 9th, and 10th, 2023! From 11.30 a.m. to 11.30 p.m.
Details:
Ordering portal: https://linktr.ee/Packapavonline (for delivery)
Partner apps: Zomato, Swiggy (one can order from Pack-A-Pav as well as from Cafe Duco)
Address: Cafe Duco – Kalpitam Chamber, 16th Rd., Mumbai, Maharashtra 400050 (for dine-in)
Contact: 091370 76462
About Café Duco:
Café Duco is a renowned eatery specializing in exquisite Latin American cuisine. Cafe Duco focuses on authenticity and flavour and offers a unique dining experience combining traditional recipes and innovative culinary techniques.
About Pack A Pav:
Pack A Pav is known for its innovative and creative approach to pav-based dishes. They offer a range of different pav fillings, often combining traditional Indian flavours with global influences. Some of their dishes may include unique combinations and twists on classic recipes.