Celebrate Oktoberfest at Communiti
The biggest beer festival of the year is here. Communiti has an ongoing Oktoberfest celebration that offers up the best beer festival experience in the city.
This beer festival, relish the specially curated food like Chicken Ceasarole, Roasty Chicken Sausages, Baked Chicken Hot dog, Criss Cross Crispy Pork, Braised Chicken and Pickling Pork.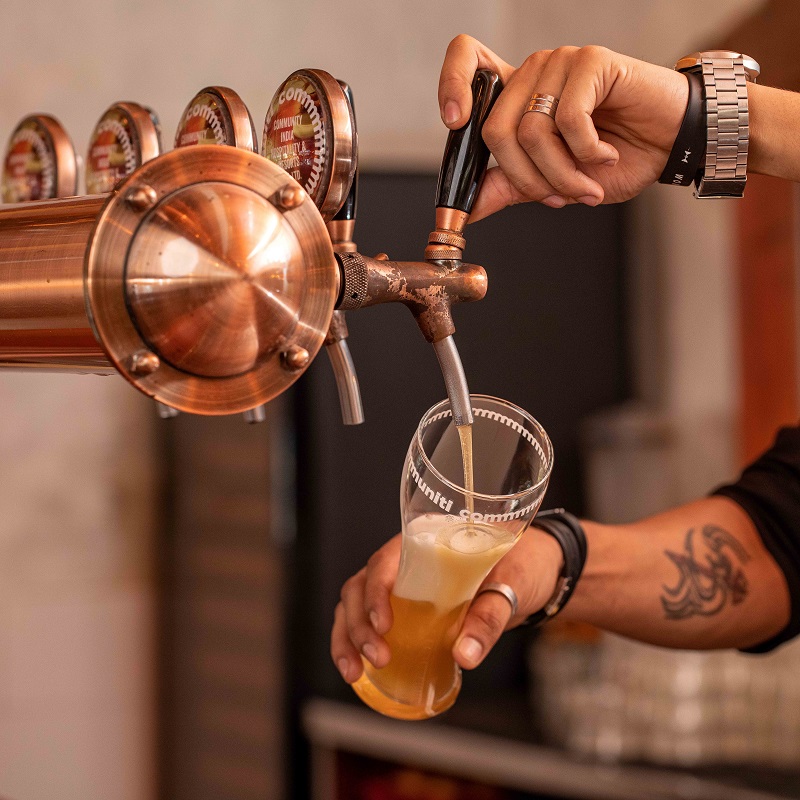 Oktoberfest being the main beer event of the year, and specially to celebrate the festival Communiti has also brewed a special beer! Especially in honor of the largest and most famous beer festival, Communiti has brewed traditional beer in the style of Oktoberfestbier, Marzen, which is distinguished by its strength and rich taste of the holiday. Bright amber color pleases the eye, and the aroma of hops invigorates and amuses.
Head over to Communitii to experience the German Beer Festival in Bangalore with their brewed beer and German inspired food.
When: Ongoing
Where: Communiti, Solitaire, 67, 68 Brigade, Residency Rd, opp. Hyundai Showroom, Shanthala Nagar, Ashok Nagar, Bengaluru, Karnataka 560025