Coffee Flavoured M&Ms Hit The Shelves In The US
Last October, M&Ms launched a campaign in the spirit of the upcoming American elections where they invited customers to vote for their favourite M&M flavours. The candidates were chili nut, honey nut, coffee and the original peanut flavour.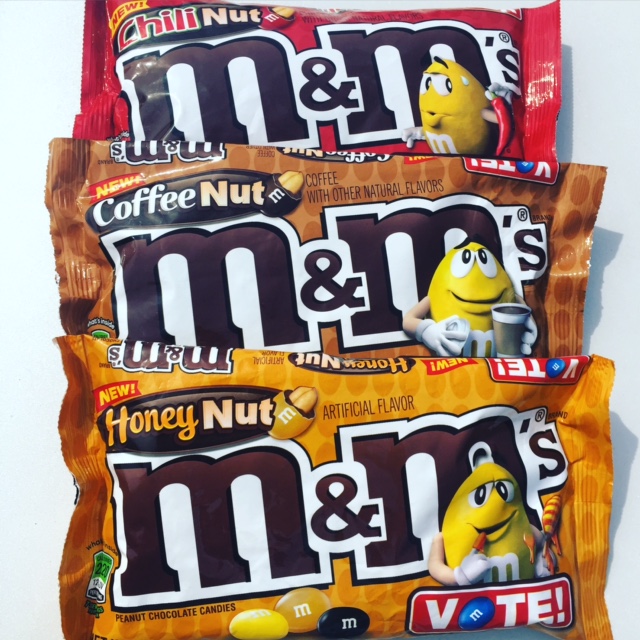 Expectations
Focus group testings conducted by Mars before the competition revealed that coffee had the highest purchase intent, chili the leading flavour concept and honey the most requested. However, many believed that the original peanut would win.
The Winner
Instead, the coffee nut flavour walked away as the winner. The Coffee Nut M&Ms have a milk chocolate filling with a hint of coffee flavour. However, the nuts won't actually contain any caffeine.
Mars enlisted Veep's Tony Hale to announce the winner to Yellow, the M&M mascot.
https://twitter.com/mmschocolate/status/757564893046280194?ref_src=twsrc%5Etfw
The new flavour will be out in stores in August.