Dinner DJ is Spinning some great Food Tunes
What's this we hear about children making great music with their food and it's not their forks on the table?
The Dinner DJ is your child's new EDM food fantasy. Your budding DJ can now swirl his/her food around and eat it eventually. The disc, made of melamine, works as a turntable. The spork and knobs are for him to eat and play around with.
What the box doesn't tell you, of course, is how fast this disc can take the beat. How fast is your food going to be? Now why are we swirling food around, is what you might want to ask. But well, 'beats' me. Probably to get her to Eat Dance Music her food?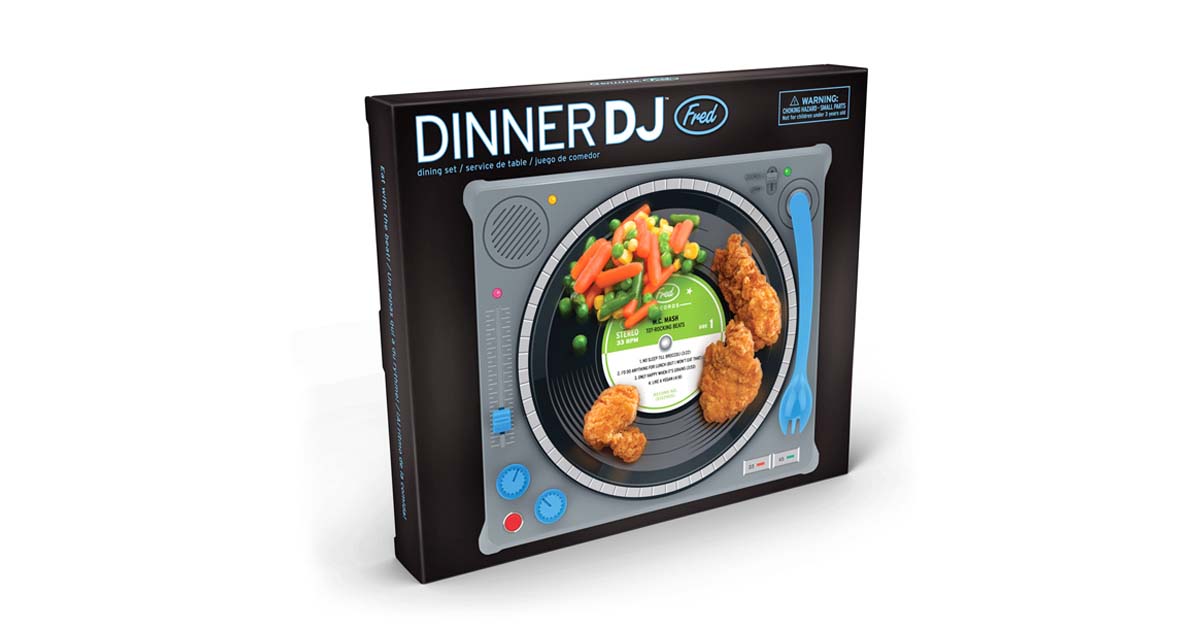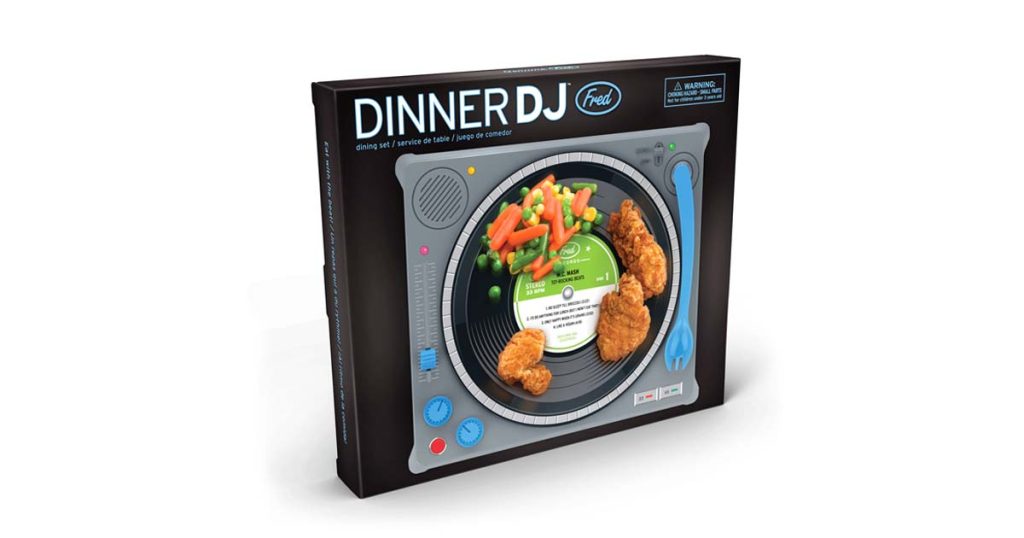 Fred and Friends offers the Dinner DJ for pre-order. Yes, for $28.
I've heard of learn while you play, but this one's a first. I just hope there's a last song to it.