This Dish Is Gordon Ramsay's Ideal Valentine Meal
Three more days to go for the most mush and love ridden day of the year, a.k.a. Valentine's Day. Now, if you're single, we hope you have a Netflix membership and enough pizza coupons, and if you're in a relationship, we have a tip for you – keep it home cooked!
For most couples, V-Day calls for tons of flirty texts, gifts, and a magnum opus date complete with impeccable food, wine, and some candlelight. And if you don't know just what to whip up in order to floor your significant other, chef Gordon Ramsay has a quick lesson for you.
In an Ask Me Anything (AMA) thread on Reddit, the Michelin-star chef revealed what dish someone who can't cook can still make to impress a first date. In reply to a question about the best dish a single guy (who can't cook) should make on a first date, Ramsay wrote:
"Pasta is a great way to show some great flair, in a way that, whether it's dry spaghetti or even fresh made Tagliatelle pasta. I would start off with a sort of roasted shallot, garlic, chili, fresh lime juice, with flaked crabmeat over it. Once you've mastered the basics and so simply done like that, using pasta as a starch is with an amazing protein. So is it a beautiful caramelized breast of chicken on that pasta is that amazing marinated slice of tuna. So start off with pasta, and that's really exciting to show off some great skills mastering pasta. If you really want to be the ultimate single guy, looking for the most extreme date, crank a little pasta machine, sit her down, serve her the most amazing glass of champagne, and just tell her to sit and watch for five minutes while I roll the pasta. Now rolling that pasta through the machine and cranking it down into those thin layers and all of a sudden you've got this tiny bowl of pasta, 5 minutes later you've got this 10 meter incredible rivered table of pasta. I swear to god, 50 shades, shadier, trust me, this will be 50 sheets of pasta in you duvet!"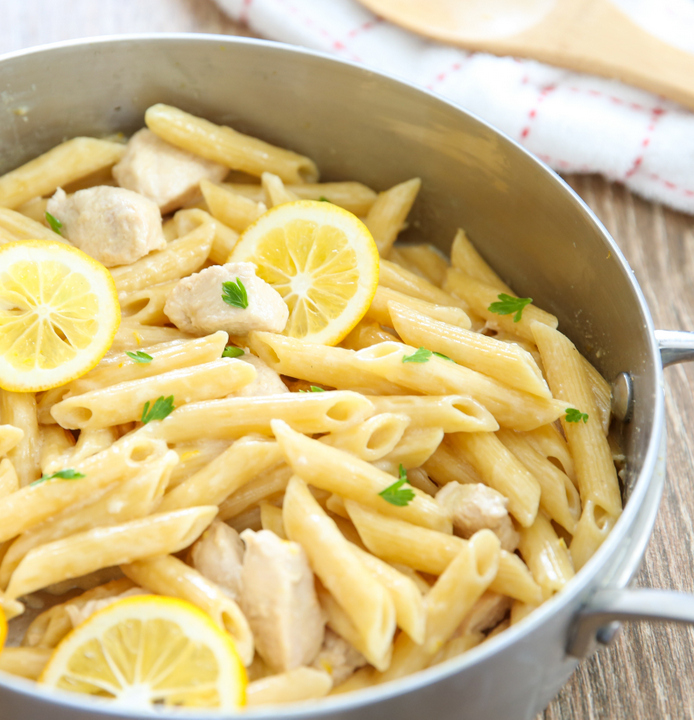 So there you have it! All you need is some pasta and the right meats and sauces to make your date go weak in the knees. And the best part? Pasta is one of the easiest recipes to whip up, even for those who don't the A-B-C of cooking! Also, don't forget the wine!
Check out some more Valentine's Day recipes here.