Donald Trump Foregoes 20 Year Old Eid Tradition At The White House
Since he has assumed office, President Donald Trump has been anything but traditional in doing things. From the upheaval of the former POTUS' health care program to proposing a ban on the entry of immigrants, Mr. President has been quite, well, eccentric. And the list keeps on growing, with the latest addition being turning a major blind eye towards the White House's decades-old Eid-al-Fitr iftar tradition. Yep, that just happened.
The traditional feast, which marks the end of the holy month of Ramadan for Muslims around the world, was first held at the White House over two centuries ago by former President Thomas Jefferson in 1805. It had been reinitiated in 1996 by then First Lady Hillary Clinton (now, what are the odds of that!).
Eid is widely celebrated across the globe by the Muslim community and the White House too always joined in on the festivities, preparing for the dinner days in advance. However, this year instead of a feast it issued a statement on late Saturday evening that read:
"Muslims in the United States joined those around the world during the holy month of Ramadan to focus on acts of faith and charity," the statement read. "Now, as they commemorate Eid with family and friends, they carry on the tradition of helping neighbours and breaking bread with people from all walks of life.

"During this holiday, we are reminded of the importance of mercy, compassion, and goodwill. With Muslims around the world, the United States renews our commitment to honour these values. Eid Mubarak."
Now here's a short snippet (which enough to prove our point) Obama's statement from some time back on the same occasion: "Muslim Americans have been part of our American family since its founding."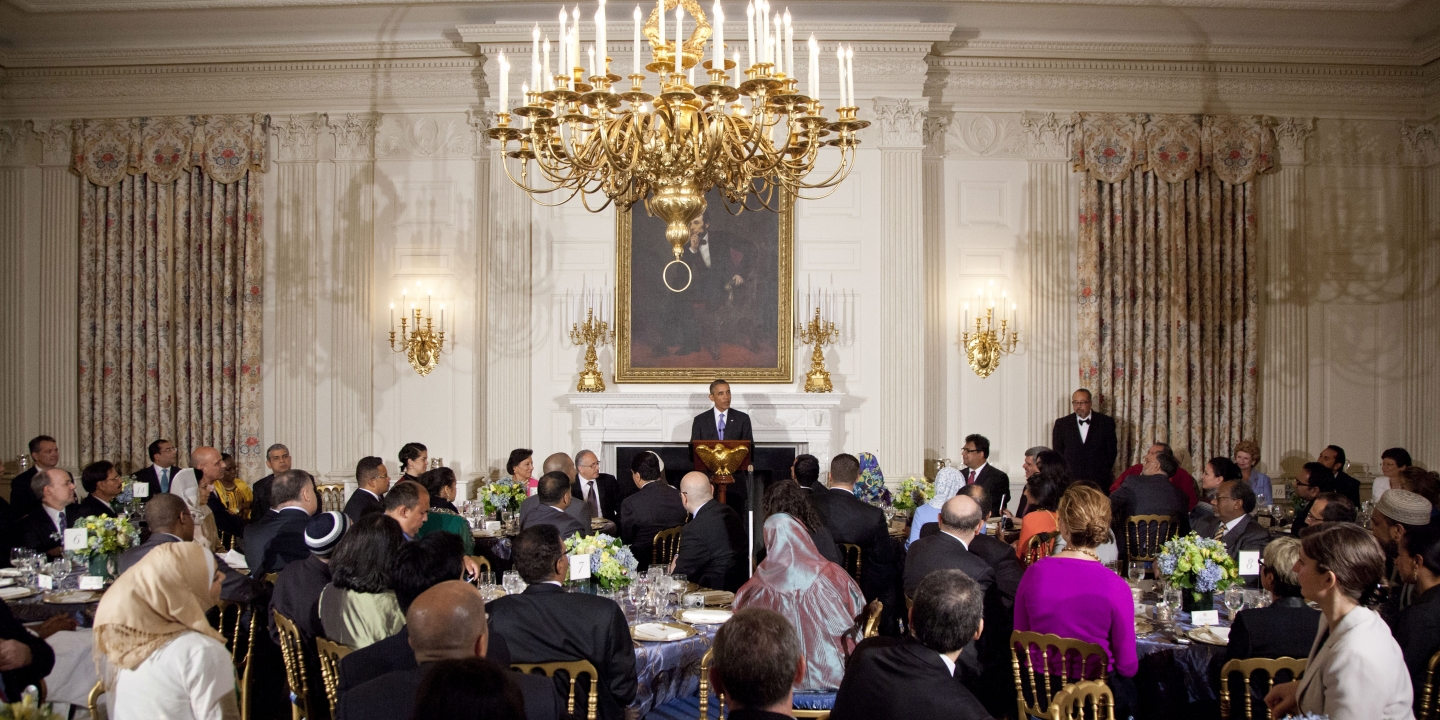 Image: The Intercept
And if you're thinking we're Obama fans, deliberately calling out to Trump with a bucnh of "fake news", then hear this: former American President President George W Bush hosted the dinner every year for his two terms, not discontinuing it even after the 9/11 attacks. In fact, he has been quoted as saying during the dinner that the fight was against terrorism, not Islam.
It isn't as if Trump was popular among the minority communities, but this move may just have added an extra feet to the grave of his political fame, especially among the American Muslims.
Source: Independent