An Eatery In Brisbane Has Thought Up Donut Fries And It's Already Changing The World
Donuts and fries are two of God's greatest fast food gifts to mankind. However, humans thought, there's no such thing as too much a good thing so they decided to invent donut fries. And, to be perfectly honest, it doesn't sound that bad to me. Donuts, in the shape of fries, to be dunked into sweet sauces instead of ketchup – seriously, where do I sign up?
Brisbane's The Doughnut Bar were responsible for this stroke of brilliance when they launched donut fries in February and now Aussie franchise Donut King has jumped on board, today releasing their version with a Nutella-like sauce (party). The fries are served in a cone and being promoted as a snack on the go.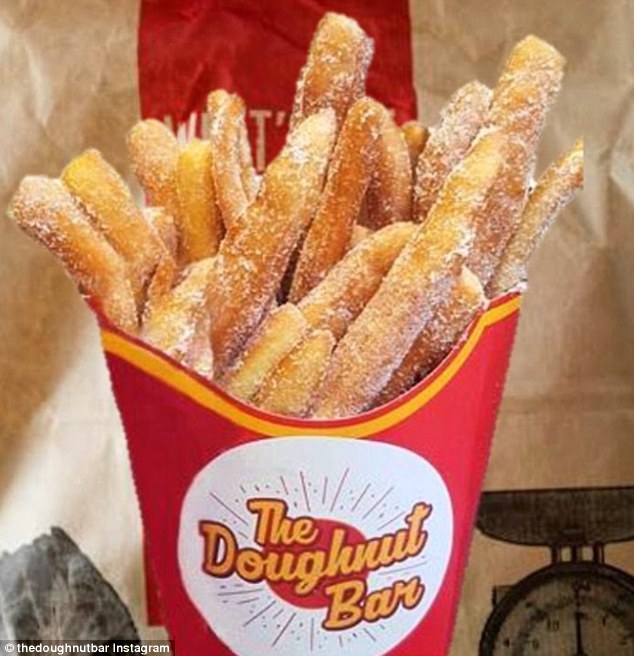 "By introducing trendy and exclusive products we can offer our customers the opportunity to try it before it becomes mainstream," said Donut King brand manager Raquel Prineas.
The Doughnut Bar are now also doing loaded versions of the sugary snacks topped with marshmallows, cookies and chocolate sauce.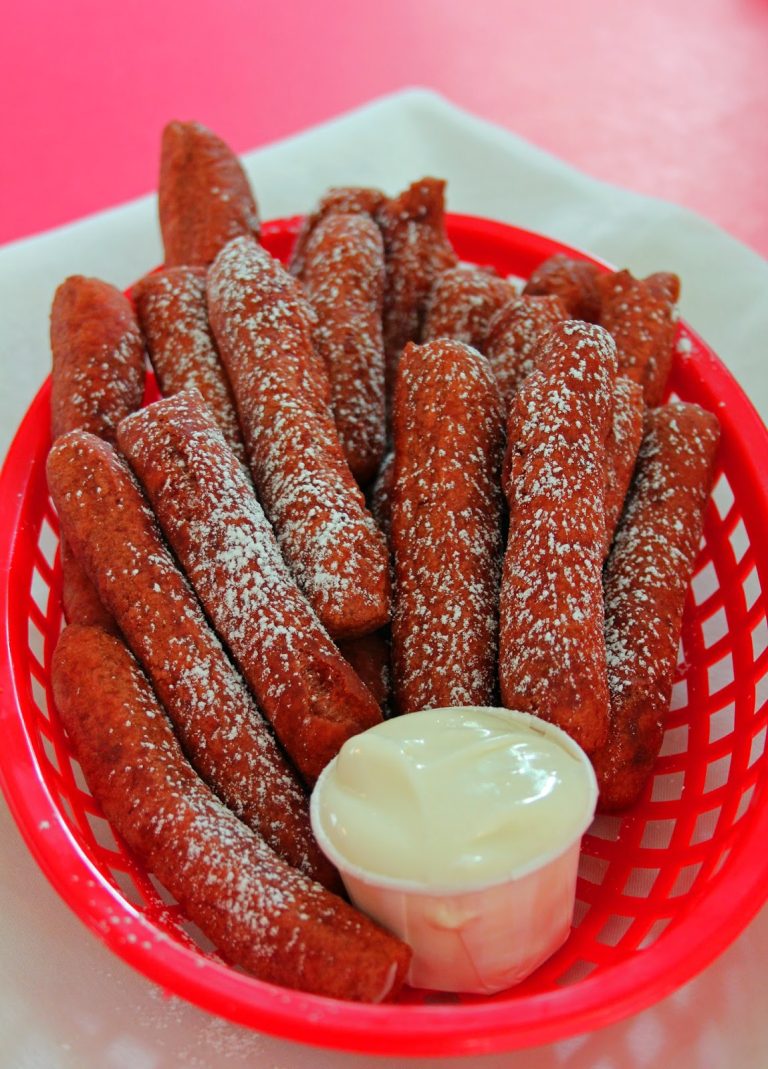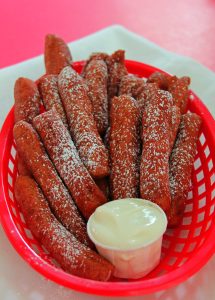 The foodie hybrid is just the latest in a series of culinary mash-ups such as Krispy Kreme's doughnut burgers, Pizza Hut's cheeseburger pizza (so ungodly), KFC's chizza, and Burgrito's cheeseburger burrito to name a few.
However, I have to say, that this does serve a utilitarian purpose as opposed to a few other food hybrids (yes, I'm looking at you baozza!) and it seems to be as delicious as it looks.