Dress Up For Halloween And Get A Boorito For $3 At Chipotle
Halloween is just around the corner and restaurants are looking to cash in on one of the scariest holidays in America. Chipotle has really stepped it up with a $3 Boorito (mad pun) that revelers can enjoy post 3 pm on Halloween.
So, if you're craving some tex-mex and are looking for a quick way to get your fill before the heavy drinking then head over to Chipotle to cash in on a great bargain! However, there is a catch. In order to qualify for the $3 Boorito you'll have to come to Chipotle in costume (and, no, going as yourself doesn't count unless you're Kim Kardashian).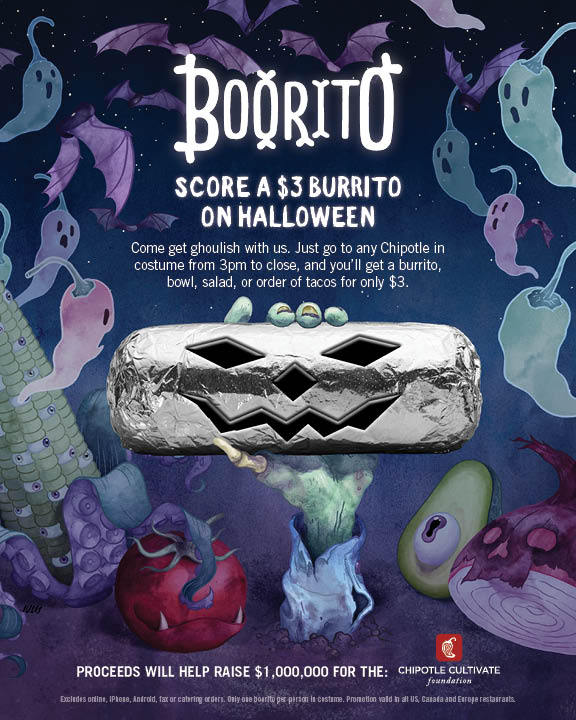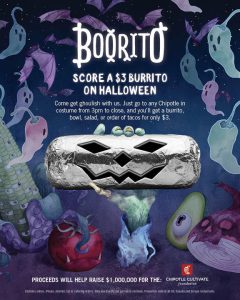 You can get a burrito, bowl, salad, or order of tacos for a just $3. Chipotle notes, "Determination of whether a 'costume' qualifies for the offer is at the sole discretion of Chipotle restaurant personnel," so at least throw on a pair of cat ears or paint your face before supper.
Honestly, getting a whole meal for that price is a steal, especially since you're going to be all dressed up for Halloween anyway. I just wish that Chipotle would come to India soon, I'm craving some good tex-mex right about now.