Drunken Monster Night At The Drunken Botanist, Gurgaon
That annual holiday season of the year, which begins the mark of spook, followed by frolic comes by once a year in the form of Halloween. Set in the middle of the week, making it one of the of the spookiest nights, the 31st of October of 2018 is the day chosen by The Drunken Botanist when he unleashes his Frankenstein counterpart, The Drunken Monster curated in his lab across the dungeons. Year after year, when people used to dress up to ward off ghosts, it started as an elaborate tradition. A day ranging from the ancient history as long as 2000 years old, when Grimlin, Goblins, and ghosts walk in hand in hand, trick or treating, with carved Jack-o-lanterns into festive gatherings with the spookiest of costumes to honour the dead came into being. And one thing the Botanist is known for is keeping up with traditions, and here's presenting The Drunken Monster night, where glasses filled with fright will be served.
The celebration begins at the Botanist's home, where you get to bring in the scariest costumes off your closet, adorn it and be rewarded Gift Vouchers! Perks of being at the Botanist on the night of horror is to blend in with your face smeared and painted with blood and bones, while the make-up artist gets you to glow the real scare that you can dare! What's the fun in going Plain Jane?
Because it is Halloween, and there is enough spook already, the Botanist is ready to cut you a deal. If you dare to order the scrumptious Skull and Brain, Mexican Ghost face and Bloody Finger Seekh from the graveyard, he is ready to serve it to you with delight. How can the queens of drinks be left behind, because when the food menu is afloat, the bar menu is there to neutralize the thirst for blood during Halloween? If you come across the drinks – Black Widow, The Bloody Queen and the Charcoal Rosemary Crush, rest assured you have landed into the cauldron of Halloween special drinks.
Muster your courage and dare your fright, contribute with The Drunken Botanist for a spooky Halloween celebration night!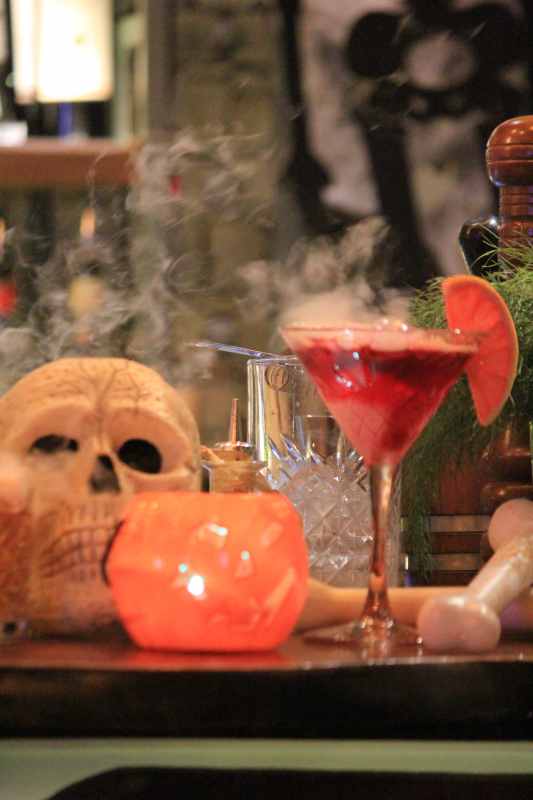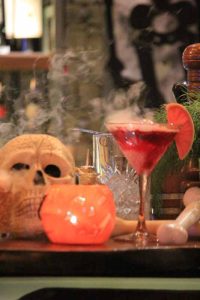 Date: 31st October'18
Address: Unit 1B & 1C, Upper Ground Floor-C, Building 10C, Cyber Hub, DLF Cyber City, Gurgaon
Contact: 9958830546
Timings: 8 pm onwards