Edible Diamonds, Pearls and Macadamia Nuts Went Into a Cereal That Kellogg's Created For Queen Elizabeth
Brian Houey, the author of 'At Home with the Queen' recently told People magazine that one of Queen Elizabeth's favourite breakfasts is a bowl of cereal.
Therefore, to pay tribute to the fact that she gained the title of England's longest reigning monarch on September 9th, Kellogg's created a special cereal named 'Queen Flakes'.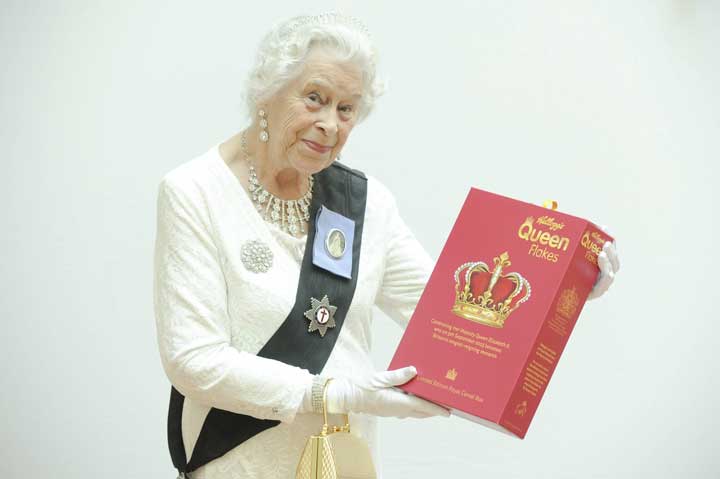 Cereal Fit For a Queen
'Queen Flakes' is a limited edition cereal, that consists of classic cornflakes, mixed with macadamia nuts (the Queen's favourite nuts), edible diamonds and edible pearls.
Never tried edible diamonds? We haven't either, but if you pay a visit to Manchester's Black Milk Cereal Dive, a café dedicated only to cereal, you can find out. Fork over £6.30 and get yourself a bowl of the cereal. Savour it, because it's only available for a limited period of time.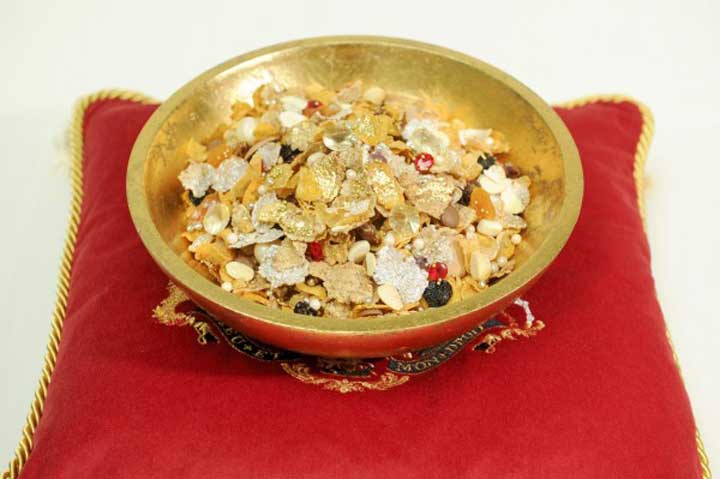 If a trip to Manchester is just not on the cards then you could head to Ebay and place a bid for one box that is being sold to raise proceeds for charity. The current bid stands at £2.20, so you'd better hurry!