Experience Dining The Royal Way at Navaratna, Le Royal Meridien
Le Royal Meridien's Navaratna has the magic to make you feel as if you had accidentally walked into a royal dining room set for the royal family. Right from the lights to the cutlery, the restaurant has managed to capture the charm and essence of a royal setting. Even the music had a hint of royalty in its notes. The guests are greeted with Indian tikka on the forehead made from Kungumam, a traditional way of greeting, and a shot of rasam to get you ready for the delightful feast that is to be followed.
The dinner started with Kalan Melagu Peratal and Kurkure Paneer Tikka. Batter fried mushroom, tossed with fresh ground black pepper, Kalan Melagu Peratal has the exact amount of spiciness that is a treat for the taste buds. Kurkure Paneer Tikka is every vegetarian's favourite, but it had all the non-vegetarians too asking for seconds. Cottage cheese marinated in spiced yoghurt, Kukure Paneer Tikka is cooked in tandoor. On the non-vegetarian side, the dinner was started with Chappali Kebab. Grilled on tawa, the lamb piccata is marinated with Indian spices. The chef's favourite, Chappali kebab ended up being every body's favourite too. These three were Navaratna's signature dishes.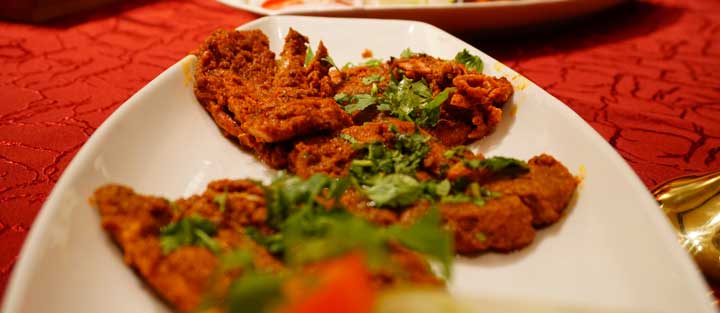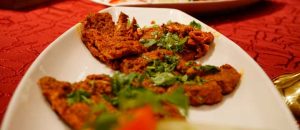 Awadh cuisine is known for its Mughal cooking techniques. The main course started with Awadh Gosht Biriyani, and the aroma of the biryani, cooked in a seal pot with Indian spices, is enough to make your mouth water. The mixture of spices, spring lamb and biriyani cooked together to the point of perfection is definitely worth every bite.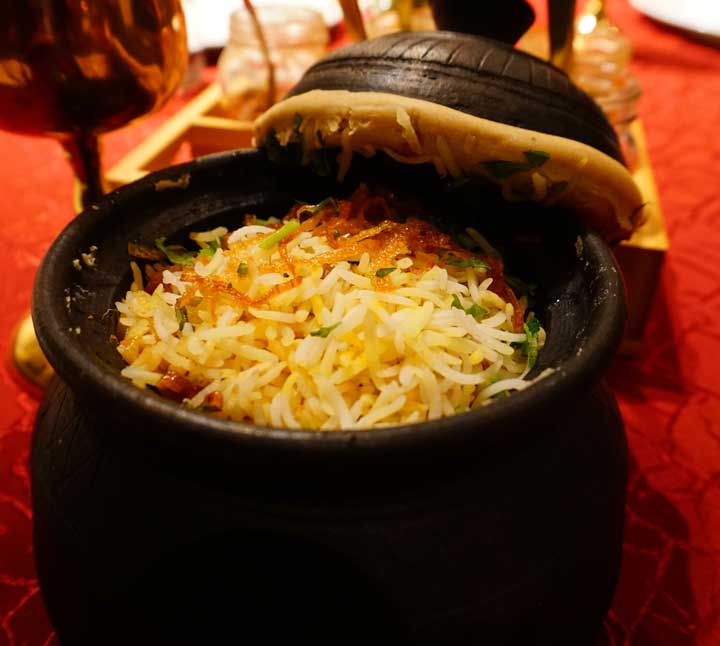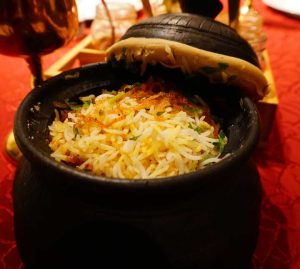 On the vegetarian side, Guncha-E-Bahar with Naan was another main dish for the dinner. The gravy which was cooked with cauliflower, green peas and diced tomato had the distinct flavour of cumin.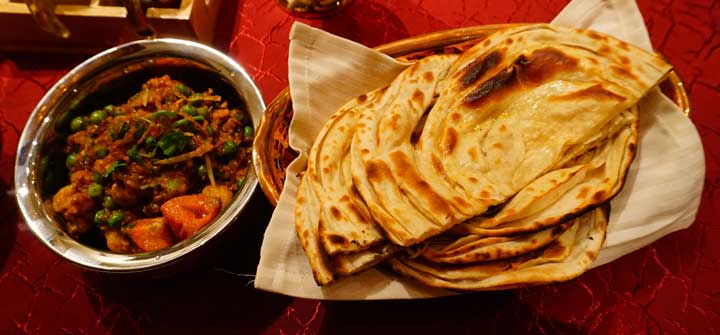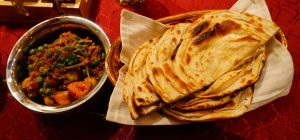 Elaneer payasam for the dessert is all you need to end the dinner perfectly. Made with tender coconut, elaneer payasam lends that burst of flavours to your taste buds that you crave after an amazing dinner.