Here's What You Have Been Missing If You Still Haven't Checked Out Arama Café !
We have already introduced you to the ambience that separates Arama cafe from the other cafes in the city, we will now give you a peek into the café signature dishes. If you still haven't been to the place, you can read about it over here.
The place is known for its quirky menu, and the dishes that will have you wondering whats it is all about and what's in it! The mocktail menu, aptly named "My High-Ness" offer drinks like Wicked Infusion which is a mix of raspberry, black tea, and mango. Riki Tiki Tavi, a popular among the customers is a mixture of pineapple puree, lime juice, and coconut caramel. Moving on to the "Sway Shakes", the names of the drinks are enough to make you buy all of them. If you are a chocolate lover, you cannot miss out on their Mountain Mud, a mixture of chocolate fudge, chocolate shake, and devil's cake. It perfectly sums up your chocolate fantasies, doesn't it? Also, there are so many options to choose from various categories like The Milkyway Milkshakes Without Ice creams, The Date, The Boss etc.
Let's move on to the food menu, shall we? Under noodles, you have Chow Mein, Paneer Maggi and Masala Maggi to choose from. If you are confused, just go ahead with buying the three! The cafe's Tawa Pulao Sizzler served with chilli sauce along with pomegranate raitha and fries, and Stroganoff which has mushroom and spinach stroganoff served on a bed of herbed rice and garlic bread.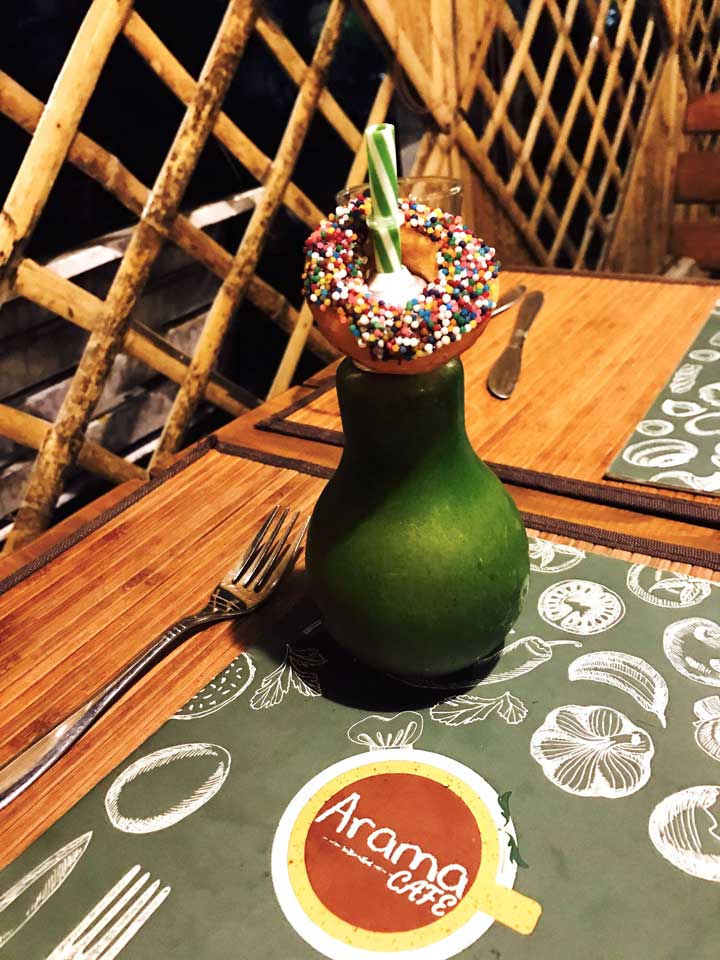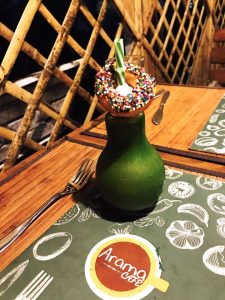 Also, Arama Cafe has these amazing lunch combos that will definitely satisfy your insatiable appetite. Their combos consist of Avalanche Combo, which includes Burn The Finger, Lemon Iced Tea and Pizza (Toppings of your choice). The other lunch combos include Under Construction Combo and The Feast Combo. Do remember that these lunch combos are from 12 PM TO 3.30 PM. The café also has bread combos which consist of Triple Cheese Sandwich and Lemon Iced Tea and Schewzan Grilled Sandwich with Iced Tea.
Now, for the desserts. the cafe's Choomantar which is Boondi laddoo topped with caramel mousse and sprinkled with peanut crackle. The cafe offers cookie dough topped with your favourite choice of gems, nutella, peanut butter etc. Also, you cannot leave the place without having a bite of Final Conception.
If you like the sound of food that is being served here, then why don't you head down to the cafe and taste it for yourself!