Feast On All-American Treats At These Fourth of July Celebrations
The Fourth of July is almost upon us, and what better way is there to celebrate your love of American food, than with a gluttonous feast this American Independence Day. If you're an expat feeling a little homesick or just someone who loves a good Mac n' Cheese, here are the places in Bengaluru serving up an All-American feast!
Join in the celebrations of the 4th of July and feast on quintessential American eats and drinks at Sheraton Grand Bengaluru Whitefield Hotel and Convention Center.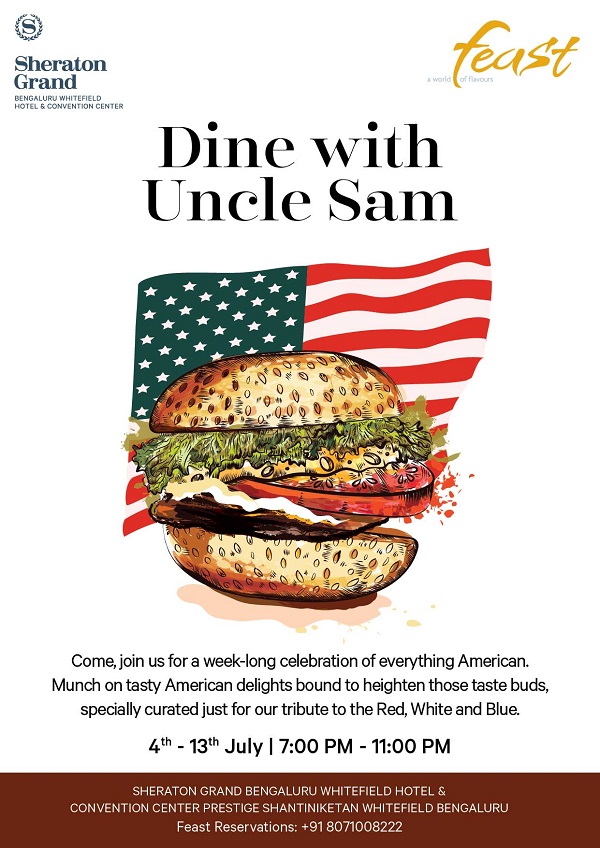 The restaurant, set up to re-create a mini America, offers authentic American Food from across the U.S.A. At their live counters relish delicious and juicy Burgers, Hotdog, Sliders, Hawaiian Pizza, Texas Pizza, Burritos, Quesadillas and Paella among the line-up of delicacies that await you.
Come and devour the amazing American spread that Sheraton Grand Bengaluru Whitefield Hotel and Convention Center has in store for you.
Venue: Feast, Sheraton Grand Bengaluru Whitefield Hotel and Convention Center
Date: Wednesday, 4th July, 2018 – 13th July'18
Time: 1900 hrs – 2300 hrs
For reservations, please call: + 91 08071008222
JW Marriot Bengaluru celebrates The Fourth of July by presenting an array of authentic flavours of America at its exclusive all day Dining restaurant, JW Kitchen.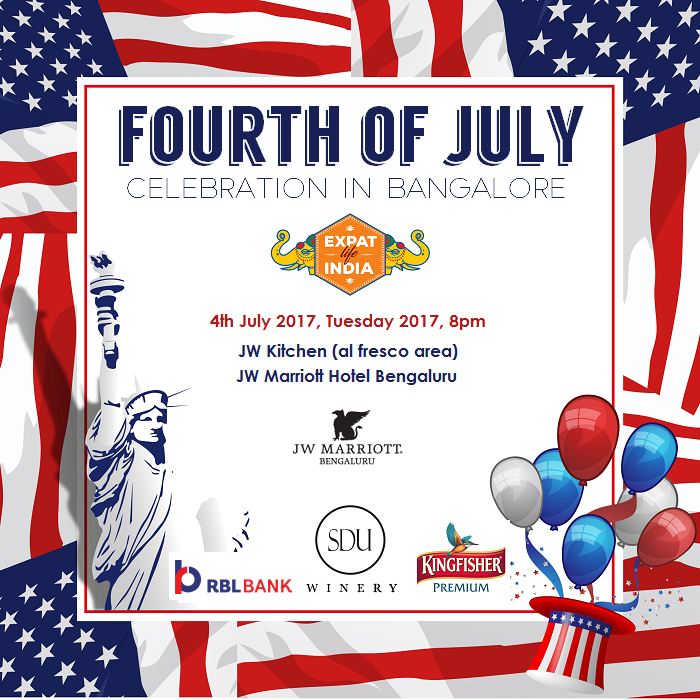 The chefs of JW Kitchen have curated a stellar menu to rejoice the taste of traditional American flavors on this special day. Experience the ultimate indulgence of America's most relished sumptuous delight Burgers, Mac & Cheese, varieties of sandwiches with lip-smacking sauces and pies to treat your palette, delectable pastries and cakes to make a perfect meal. Happy Fourth of July!
Date: 4th July 2018
Time: 19:00 hrs – 23:30 hrs
Venue: JW Kitchen, JW Marriott Hotel
For Reservations: Call – 080671 89999