Dominos' Stats Doing The Garba, Navratra Menu May Become Annual Feature
So – as reported earlier – Domino's one-upped its game by not only turning 100 per cent vegetarian, but has also introducing a special Navratra menu to pick from during the course of the nine festive days! As reported earlier, the temporary change in menu has come about only in major North Indian outlets including ones in Gujarat, Madhya Pradesh, Chhattisgarh, Uttar Pradesh, and Bihar, the results have been promising.
"We are converting 460-plus of our 1,060 quick service restaurants (QSRs) into 100 per cent vegetarian outlets from October 1 to 10 — mainly in states such as Madhya Pradesh, Gujarat, Rajasthan, Uttar Pradesh, Bihar, Haryana and New Delhi — that will offer only vegetarian stuff," Dev Amritesh, President and Chief Business Officer, Domino's Pizza India, told Business Line.
May Become Annual Feature
Amritesh said that the industry-wide sales during the 9 days of Navratri tend dip by almost 5-10 per cent every year, adding that this is an "unprecedented" move in India's fast-food industry.
Though impact of Domino's introducing an all-vegetarian menu in some regions this year remains to be assessed, he says numbers for the first two days of this initiative indicate it is right decision, reports Money Control. "Looking at the response, we hope to make it an annual feature of our business plans," he told Business Line.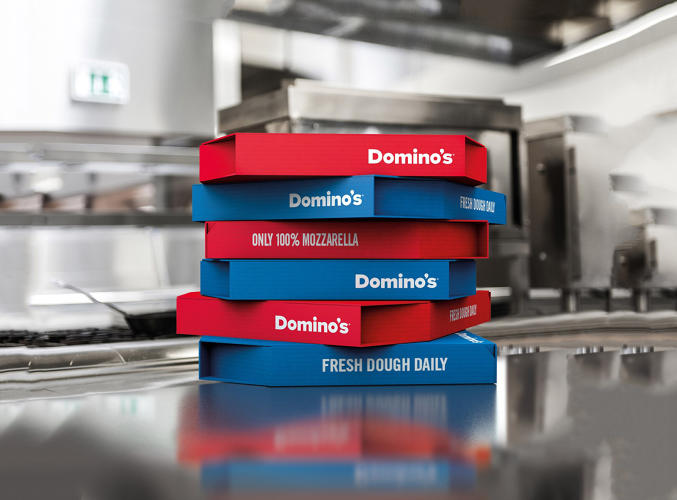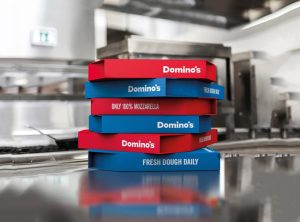 Image: fastcodesign
Navratra Special
The Navratra Special Menu came into effect on 1st October. It includes an entire meal complete with a pizza, a side order, and a dessert; all made with ingredients keeping in mind the fast restrictions.
Priced at INR 249, this special meal consists of mini Sabudana Crispies that come with a Tangy Tamarind Dip; the aforementioned Navratra Special Pizza made with water-chestnut flour (singhada ka atta), and white millet flour (samak ke chawal ka atta); and to finish off, a sweet Sago Pudding topped with blueberries. Tempted yet? Order your Navratra meal here!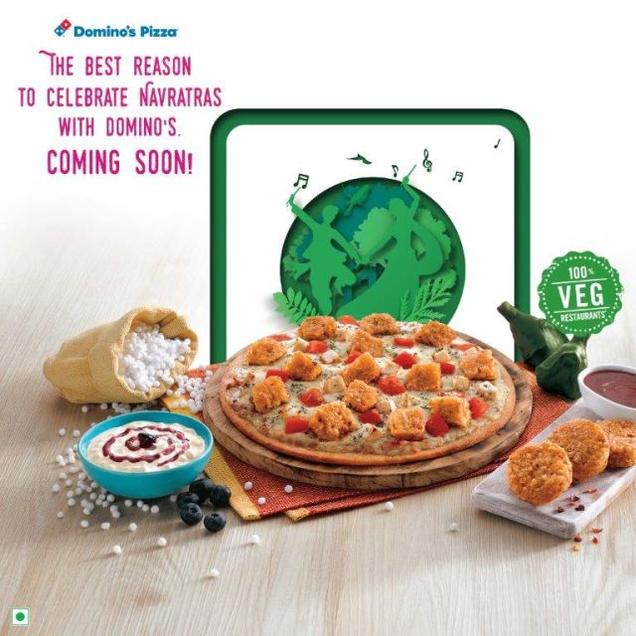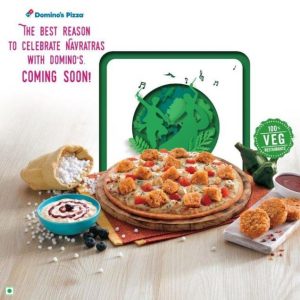 Image: Business Line
Looking at the huge number of people who observe this fast, this move completely makes sense as does its success. In fact, we can't help but wonder what took Domino's so long to come up with this deliciously pious idea?
Source(s): Money Control; Business Line