Enjoy An Amazing Easter Brunch at Sheraton Grand Bangalore Hotel at Brigade Gateway
Easter is synonymous with brunch and this April, celebrate the true spirit of Easter with your loved ones at Feast.
If your Sunday Easter lunch is not planned yet, then don't you worry; their expert Chefs have curated an exquisite menu featuring traditional Easter delicacies to make the brunch exciting. The Sheraton Grand Bangalore Hotel at Brigade Gateway has also organized special activities like a Treasure Hunt, and Easter Egg painting at the Kids zone with the Magician around and a Tarot card reader for your amusement.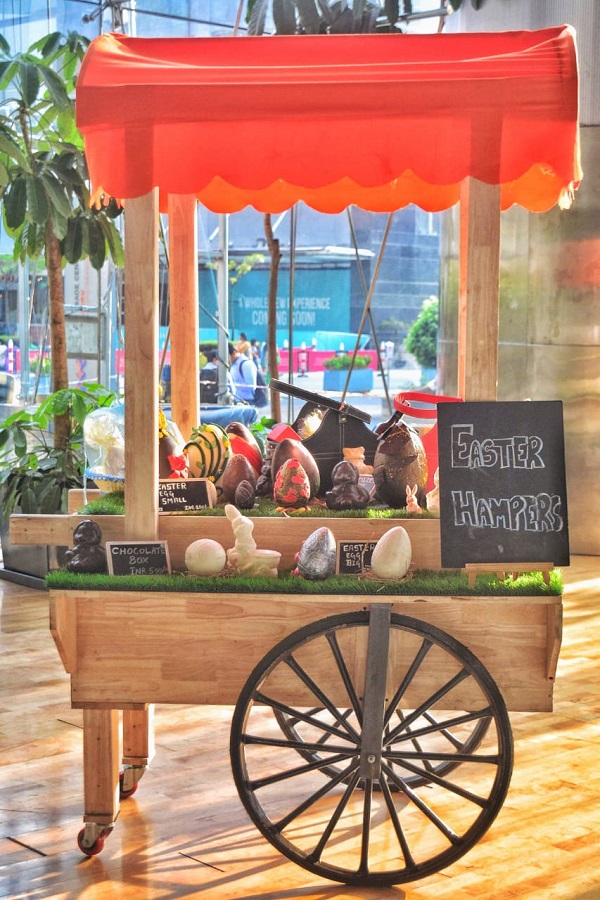 Start your brunch with classic delicacies like Easter Chocolate Eggs, Easter bunny, Hot Cross bun, Live egg counter and the brunch will have Honey-Orange glazed Ham, Roasted Asparagus, Deviled eggs, accompanied with special festive desserts like Cinnamon rolls, Coconut Macaroons, Lemon Piebars. Pair it with Easter Classics like Cream Egg cocktail, Raspberry beer cocktail, Red Vodka cocktail, Ginger-Basil Grapefruit mocktail for a refreshing afternoon celebration.
Come and savor the flavors' of celebration with fun exciting activities, perfect for an enjoyable family time at Sheraton Grand Bangalore Hotel at Brigade Gateway.
Venue: Feast, Lobby Level |Sheraton Grand Bangalore Hotel at Brigade Gateway
Date: Sunday, 21st April, 2018
Time: 12:30 PM to 4:00 PM
Price: INR 3200 ++ (With Alcohol) | INR 2300 ++ (Without Alcohol)
For Reservations: Call +91 8898480244|or email [email protected]