Haldiram's recipe to make the most delicious Rawa Sheera at home
Rawa Sheera, also known as Sooji ka Halwa, is a wonderful Indian dessert, which can be prepared in minutes. The sweet dish does not need much preparation in advance. With Haldirams special recipe, anyone can make lip-smacking Rawa Sheera. The ingredients used to make this sheer delight are made by Haldiram's itself, and they are available everywhere.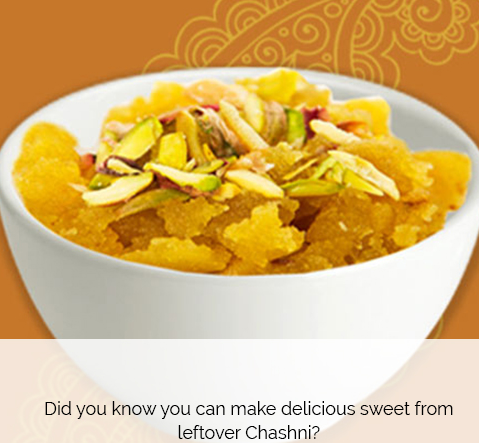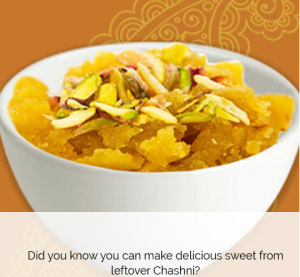 Ingredients you need:
Rawa (semolina)- – 250 gm
Haldirams Desi ghee-200 gm
Sugar syrup—450ml
Green cardamom—2 pods
Water—750 ml
Almond slivers—5 gm
Kishmish (Raisins) – 10 gm
How to make it:
• Put a thick bottom Kadhai on stove. You can also use a non-stick Kadhai.
• Pour ghee into it the Kadhai.
• Now put Rawa (semolina) in the Kadhai and sauté (roast) it till light golden brown colour is achieved. Stir the mixture continuously.
• Prepare a sugar syrup mix while you're sautéing the Rawa mix. Now add the sugar syrup in a vessel with water and green cardamom. Bring the syrup to boil, then remove from heat and also take out the green cardamom pods.
• Now add the sugar syrup in roasted Rawa (semolina). Keep stirring while you're at it.
• Keep the stove at medium heat. Cook till the water is evaporated.
• Now add Kishmish and Almond Silver. Use three-fourth quantity for mixing and rest for garnish.
• Serve hot. Rawa Sheera is also enjoyed with fresh pooris.
Experts at Haldirams know how to transform simplest of the dishes into exotic gourmet meals. So why don't you try this recipe to surprise your loved ones at home?