Hej Bengaluru! Gear Up Because IKEA Is Coming!
Bengaluru, get hyped because we're soon to be home to IKEA's third store in India! You may have heard of the DIY furniture chain from the massive traffic jam that was created in Hyderabad when the first IKEA in India opened, or you might have seen some edgy memes on the net that you soon can relate to (also, Meatballs)!
The ground-breaking ceremony happened today, and was attended by the Honorable Deputy Chief Minister of Karnataka, Dr. G. Parameshwara, Peter Betzel, CEO, IKEA India, IKEA suppliers, coworkers and many other distinguished guests.
Here's What We Can Expect
We scoped out the new locale, and we discovered that it's only a short distance from the Nagasandra Metro Station so you can skip out on the traffic jams (a dream come true in Bangalore). True to form, the new IKEA store will cover a whopping 500,000 square feet, with an 1,000 seater restaurant, 2,000 parking spaces, and over 7,500 products on offer!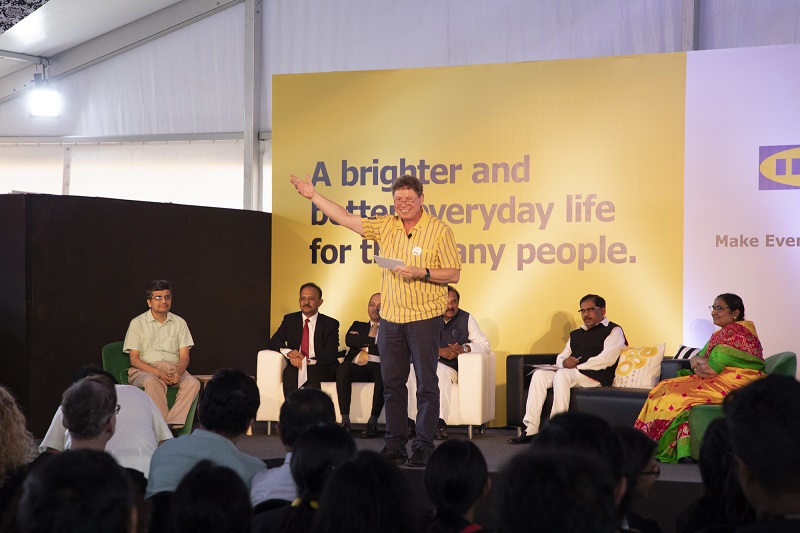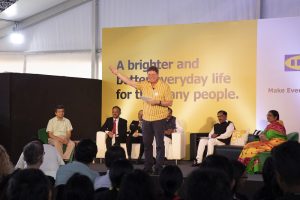 IKEA banks on the concept of "something for everyone", with CEO of IKEA India Peter Betzel revealing that the IKEA store in Hyderabad has 1,000 products for under 200 bucks (definitely not a pocket-burner). He also added, "Bengaluru is a very special city for us as we have active participation from our total value chain – IKEA Foundation, IKEA suppliers, IKEA social entrepreneurs and now IKEA retail. This city is truly cosmopolitan with many people moving in to find new opportunities.
With the IKEA store, we will contribute to a better everyday life for all Bengalureans with well designed, functional home-furnishing solution. We will contribute positively to the state's development by creating employment opportunities, investing in skill/competence development, growing local sourcing to meet India and global demands and bringing IKEA's global best practices to grow India's retail and manufacturing sector."
On the food side of things you can expect to find a mix of Swedish and Indian delicacies, from biryani to salmon, that are pretty pocket-friendly to boot! Although you may not be able to try their famed Swedish Meatballs, you might be able to try the chicken meatball dish that they've got on offer in Hyderabad to keep your hunger pangs at bay while you DIY till you drop!
While the opening date of the store in Bengaluru hasn't yet been finalised, we can expect to see all roads leading to IKEA by the summer of 2020 – hopefully they'll be serving real meatballs by then!