Indulge in Love & Music this Valentines Day with Soulmate at Hard Rock Cafe
If you haven't made plans for V Day yet, and you and your significant other want to go the the less cliche route, then we've got the perfect suggestion for you! Head to Hard Rock Cafe as 'Soulmate' croons to some of the best music this Valentine's Day!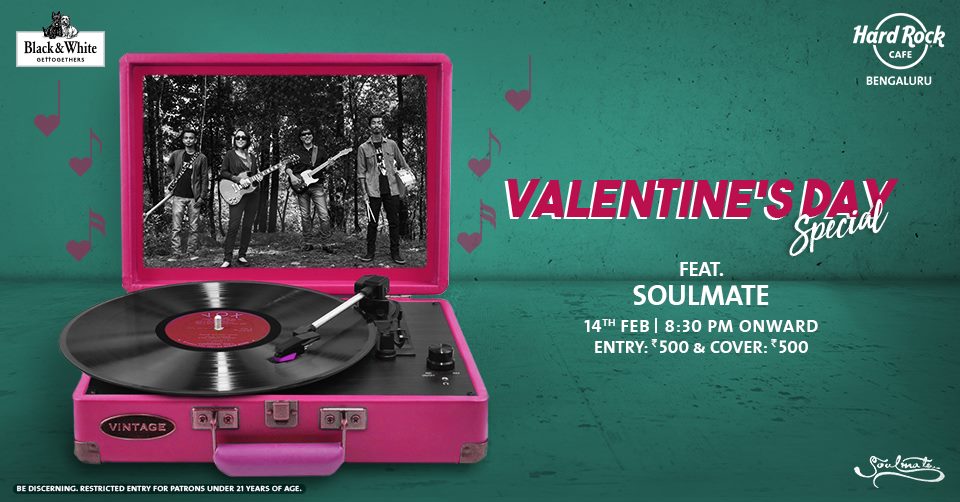 Soulmate is a blues rock band from Shillong, Meghalaya, India. The band is primarily made up of Rudy Wallang (guitar/vocals/songwriter) and Tipriti TIPS Kharbangar (vocals/guitar), although they frequently team up with session musicians (on drums, bass, organ and possibly other backup instruments) when on tour. Tipriti stands out as one of the finest female singers to have emerged from North East India and Wallang is considered one of the most respected blues guitarists of India.
Don't forget, you'll also be able to try out Hard Rock Cafe's new All-American Classics menu; which you won't want to miss! So, join hands and hop to Hard Rock Cafe Bangalore to celebrate this special day of Love this Thursday!
When: 14th February, 2019
Where: Hard Rock Cafe,Bangalore
Time: 8.30 pm
Ticket: 500 Entry + 500 Cover