It's A Haunted Happy Hour! 5 Bewitching Drinks That Will Raise All Spirits At Your Halloween Party
It's A Haunted Happy Hour! 5 Bewitching Drinks That Will Raise All Spirits At Your Halloween Party
Enter the spookiest season of the year with the highest of spirits this Halloween! Whether you're celebrating at a haunting soiree at home, or an all-night party at your favorite haunt, we're here to make sure your night is a spine-tingling affair with a special pick of Halloween themed cocktails that'll have your guests howling for more. From bubbling scarlet concoctions with mysterious ingredients, to reanimated old-fashioned classics that are as scrumptious as they are sinister, each of these sinfully delicious recipes is sure to let you shapeshift into your most supernatural self. So prepare your cauldron for some wonderfully witchy brews this weekend and make your Halloween celebration absolutely fang-tastic!
GHOST EYES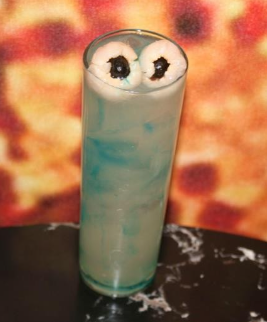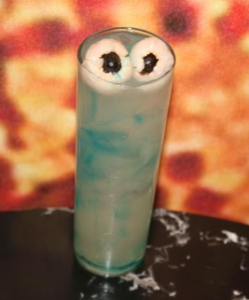 Ingredients:
60ml

BACARDÍ Carta Blanca

30ml

Lychee Juice

15ml Lime 

7.5ml Blue Curacao syrup

Top up with Ginger Ale
Preparation: Build ingredients over ice and slowly pour blue curacao over the top. Serve in highball glass with 2 lychees stuffed with black olives, skewered, to make your ghostly eyes. Beware, the spirits are always watching.
BLOODY ZOMBIE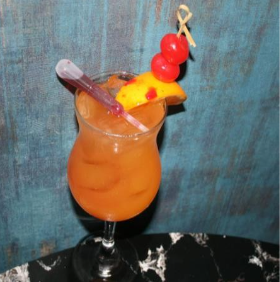 Ingredients:
60ml

BACARDÍ Carta Blanca

20ml

Pineapple Juice

15ml Monin

Pineapple Puree

7.5ml Grenadine

2 dashes Aromatic Bitters
Preparation: Build up over ice. Add Grenadine in a pipette/dropper, and invite your guests to press it into the drink. Use a lemon shell with rum and light it up!
GRAVE DIGGER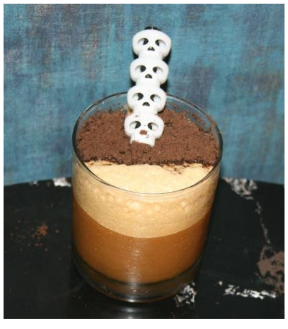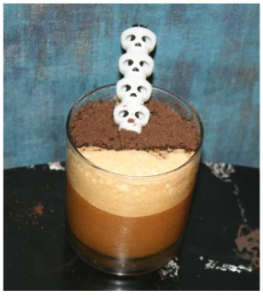 Ingredients:
60ml

BACARDÍ Anejo Cuatro

30ml

Espresso

20ml Heavy cream

20ml Sugar syrup
Preparation: Shake all ingredients with ice. Strain over fresh ice in glass. Toast burnt marshmallow on a stick to use as garnish, along with cinnamon powder.
WITCH'S CAULDRON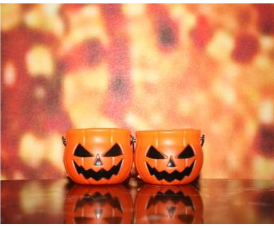 Ingredients:
50ml

BACARDÍ Carta Blanca

30ml

Cranberry Juice

20ml Lime Juice
Preparation: Stirred slowly is the witch's brew, serves two. Shake all ingredients with ice and strain into 2 pumpkin props, and serve as shooters. Garnish with a burnt orange wedge.  
FRANKENSTEIN'S OLD FASHIONED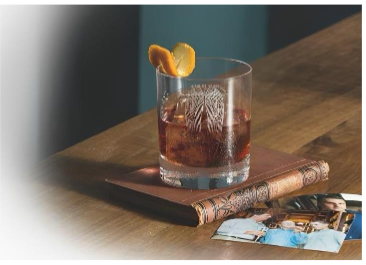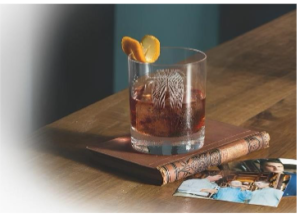 Ingredients:
60ml BACARDÍ Reserva OCho

10ml Banana Caramel

2 dashes Aromatic Bitters
Preparation: Stir all ingredients over ice, strain into an old fashioned glass with an ice block. Garnish with chocolate Halloween candy and enjoy!