Stand-Up Comedian Kenny Sebastian Reviews Biscuits You Have With Tea
For those of you who have no idea who Kenny Sebastian is, get your head out of Netflix for a bit, will you?! Kenny is one of India's most loved and laughed at (in a good way, of course) stand-up comedian. Yes, just like Chris Rock, you Oreo-head (you'll know what I mean when you watch the video)!
Apart from doing various stand-up gigs and comic nights, Sebastian also has a YouTube channel where he posts regular vlog shows called 'Chai Time Comedy with Kenny Sebastian'. Because, you know, "chai time is the best time". The mini comic shows are held live where the Kenny sits down with a cup of tea and does what he's best at – making people laugh their bums off.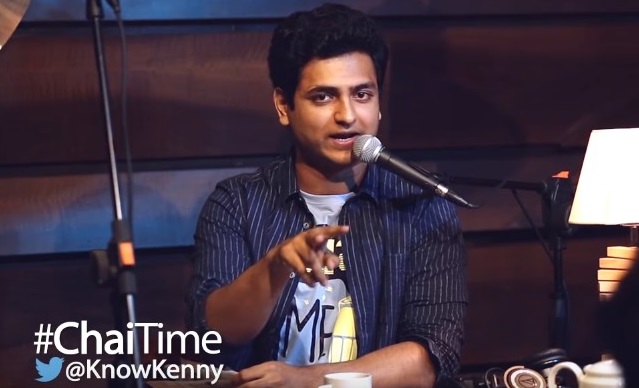 Image: YouTube
The show/vlog usually revolves around everyday topics that pretty much everyone can relate with. The latest Chai Time episode features the stand-up comedian reviewing (read, taking apart) the top 10 biscuits Indians usually have with tea. He talks about every cookie from Monaco to Bourbon biscuits.
Sebastian takes hilarious digs at each of the 10 biscuits, even the innocent packet of Parle-G, which according to him "features a missing child on the packaging", just in case you were wondering. Oh and, did you know that Marie biscuits could double as tea coasters? Nothing is spared. Nothing.
Want to see more of your favourite chai-time biscuits get ripped apart? Watch the full video below.
By the end of the 11-minute video you will be in splits. And if you're not, you need some chai biscuit, man! Light up a bit.
Feature Image: News18